Panel Discussion on: "The Current Development In Ukraine"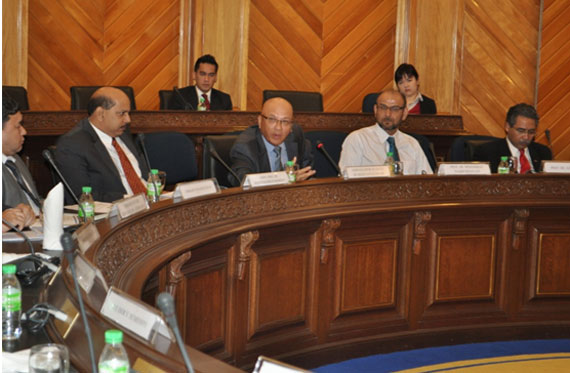 On 7 May 2014, the Institute of Diplomacy and Foreign Relations (IDFR) organised a Panel Discussion on "The Current Development in Ukraine". It served as a platform for the exchange of information, knowledge and insights on the current developments in Ukraine and its impact to the region concerned, in particular the relations between Ukraine and Russia. The panel discussion also looked at the reaction/response from the international community especially the United Nations (UN) on the issue.
The session commenced with welcoming remarks from YBhg. Dato Hussin Nayan, Director General of IDFR. It was moderated by Associate Professor Dr. Ravinchandran Moorthy from University Kebangsaan Malaysia. The panelists included Professor Dr. Mohammad Naqib Ishan Jan, Lecturer, Ahmad Ibrahim Kulliyyah (Faculty) of Laws, International Islamic University Malaysia (IIUM); Professor Dr. Azmi Hassan, GeoStrategist at Institute of GeoSpatial (INSTeG), Universiti Teknologi Malaysia (UTM) and Ambassador (R) Dato' M. Redzuan Kushairi, Deputy Chairman, Foreign Policy Study Group (FPSG).
Prof. Dr Muhammad Naqib Ishan Jan gave his views on the situation in Ukraine on legal aspects including the legality of Russian's action, its implications and also views from the International Law's perspective. Meanwhile, Prof. Dr. Azmi Hassan touched on current development in Ukraine. As a former career diplomat, Ambassador (R) Dato' M. Redzuan Kushairi highlighted a number of dimensions in the crisis of Ukraine such as history, foreign policies and the challenging issues.
The panel discussion ended with the questions and answers session. Officials from various government agencies attended the discussion.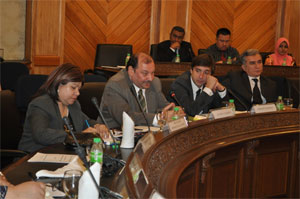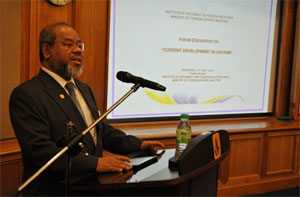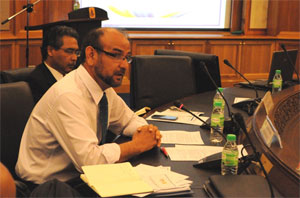 Reported by: Muhammad Shafiqal Abdullah Saidi
Regional Studies and Security Division