Indonesian Election: Opportunities for Indonesia and Challenges for the Region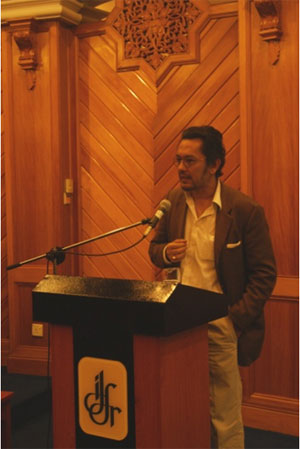 Indonesia is getting ready for its presidential poll set on 9th July 2014, following the legislative election on 9th April. The two presidential candidates, Jakarta's Governor, Joko 'Jokowi' Widowo and retired general, Prabowo Subianto have promised to develop Indonesia. To help us understand how the election of the largest economy in South East Asia will affect the region and influence her foreign policy, the Institute of Diplomacy and Foreign Relations (IDFR), Ministry of Foreign Affairs, Malaysia hosted a Lecture by Associate Professor Dr. Farish A. Noor, at the Treaty Room, IDFR on Tuesday, 23 June 2014.
IDFR is honoured to have Associate Professor Dr. Farish A. Noor, who is also a Distinguished Fellow of IDFR, to give the lecture titled, "Indonesian Elections: Opportunities for Indonesia and Challenges for the Region". Dr. Farish A. Noor is presently an Associate Professor at the S. Rajaratnam School of International Studies, Nanyang Technological University; where he is part of the research cluster 'Transnational Religion in Southeast Asia'. His academic thoughts and valuable insights on the topic of Indonesia's political, cultural and historical legacy is sought after having done a considerable number of years doing research and field work in Indonesia.
He expressed his hope that Malaysia's Chairmanship of ASEAN 2015 will begin on a positive footing by forming a stronger multilateral pact among ASEAN members and succinctly described the journey Indonesia had experienced during the Post Suharto Era which had led the country of multiple complexities to become one that is stronger and resilient. Further to this, Indonesia's main challenge would now be to strategise its available resources in order to better manage success and stability. He further added that Indonesia had undergone enormous socio economic changes that will project better regulations and more transparency in Indonesia's upcoming election.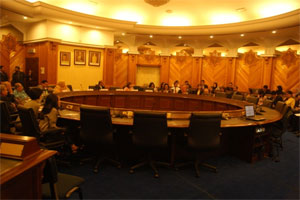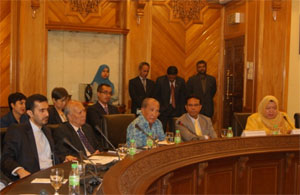 Reported by: Zuraini Harun
Regional and Security Studies Division