Farewell Dinner for Masters' Students for Session 2013/2014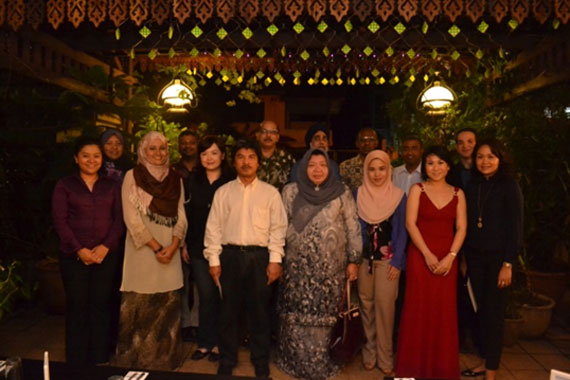 A farewell dinner was hosted by IDFR for students of the IDFR-UKM Master of Social Sciences (Strategy and Diplomacy) Programme, Session 2013/2014 on 25 August 2014 at Restoran Rebung Chef Ismail, Kuala Lumpur. It was attended by IDFR officials, lecturers from Universiti Kebangsaan Malaysia (UKM) and the students. It began with welcoming remarks by Puan Norani Ibrahim, the Director (Special Projects) of IDFR followed by remarks from Associate Professor Dr. Ravinchandran Moorthy from UKM.
In her speech, the Puan Norani Ibrahim expressed the hope that the students, who would be graduating soon, had benefited from attending the Master's programme and that it would help them in their careers. She noted that the theories and concepts that they had learned would enable them to better understand and analyze international issues and the ever changing geopolitical landscape. She wished them success in their future endeavours and expressed her appreciation to the lecturers from UKM and the coordinators from IDFR and UKM for their effort in making this programme a success.
Ms. Jasmine Sia Sien Chun, the student's representative conveyed a vote of thanks to IDFR and UKM. It was then proceeded with Puan Norani Ibrahim presenting certificates of attendance to all students.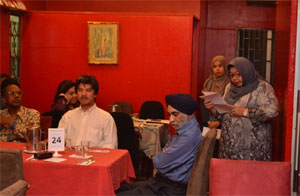 Reported by : Amirrul Siddiq Bin Mohd Nasir
Regional and Security Studies Division