The 12th Women's Summit 2014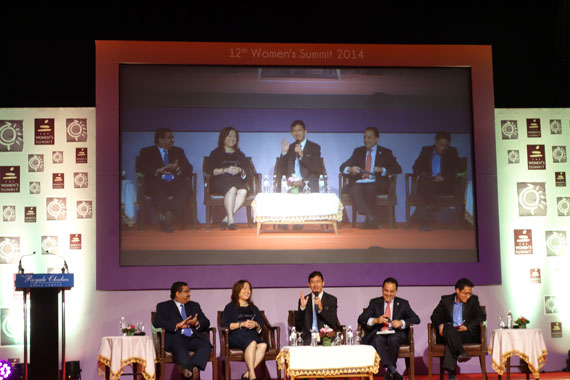 The 12th Women's Summit 2014 was organised by the Ministry of Women, Family and Community Development at the Royale Chulan Hotel, Kuala Lumpur on 15 September 2014. The event was officiated by YAB Tan Sri Dato' Haji Muhyiddin Haji Mohd Yassin, Deputy Prime Minister of Malaysia.
The theme for this year's summit - "Trailblaze To The Top" is about women blazing a trail in climbing the career ladder for others to follow. This entails courage and the willingness to coach and mentor other women. It is important to remain aware, educated and engaged about every aspect of women's career development. This is to ensure gender diversity and inclusiveness becomes an effective reality for all Malaysians.
The Ministry of Women, Family and Community Development with the cooperation of TalentCorp introduced The Life At Work Award. The various awards highlighted best practices to encourage more employers to promote work life integration and parent-friendly working environment. The aim is to increase the participation of women in the workforce and to promote a diverse and inclusive working environment. The Award categories were the (1) Malaysian Organisation (2) International Organisation and (3) Lean Organisation. There were also three new categories for the Summit – (1) New Initiative/Pilot Programme, (2) Making a Difference (3) CEO Champion.
The start of the event was a dialogue session between the Deputy Prime Minister with the participants involving past matters, issues and concerns on the development of women that touches the masses in Malaysia. After the dialogue session, a lively debate session on "CEOs Get It: Driving Diversity and Inclusion" from distinguished panel of speakers and Johan Merican of TalentCorp as moderator. The second session was on "SPOTLIGHT: Communications in 4Dimenstions" by Elisabeth Franzoso. The third speaker, Cynthia Zai talked about, "HIGHLIGHT: Find Power in your Voice" and lastly, there were 4 breakout sessions; "Commanding an Executive Presence" by Hamidah Naziadin, "Negotiating Pay Rise" by Boonsiri Sochit-Ong, "How to build a Success Career in a Global Multinational Company" by Clare Muhuiudeen and speakers from Shell and Maybank who talked about, "Life at Work: Hear it from the Winners."
The participants were from various ministries, members of the diplomatic corps, multinational companies, private sector, NGOs, individuals and media. IDFR officers: Mrs. Sharizan Laily Shaharuddin and Mrs. Farah Dibah Abu Hanipah were also nominated to this programme.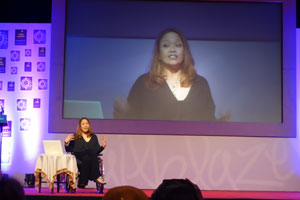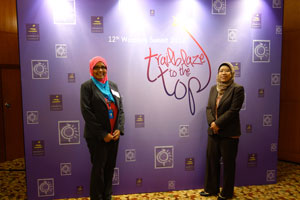 Reported by:
Sharizan Laily Shaharuddin
Regional & Security Studies Division
Farah Dibah Abu Hanipah
Academic Studies, Research & Publication