Strategic Analysis Course For International Participants 2014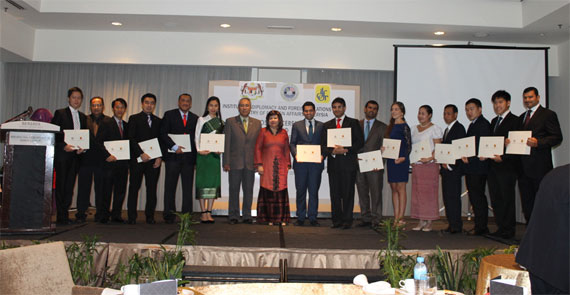 The Strategic Analysis Courses for International Participants 2014 was organised by IDFR from 8 to 26 September 2014. This three-week course was attended by 16 participants from nine (9) countries, namely from Albania, Brunei Darussalam, Cambodia, Laos, Oman, Pakistan, Vietnam, Yemen and Malaysia.
The main objective of the course, which was funded by the Malaysian Government under the Malaysian Technical Cooperation Programme (MTCP), was to enhance the participants' knowledge in strategic thinking and security analysis, comprising areas such as country risk analysis, national and international security, strategic communication, defence strategy, strategic planning and thinking as well as regional and international political issues. Mr. Thomas K. Samuel, the Director of Southeast Asia Regional Centre for Counter Terrorism, Dr. Rahim Said, Adjunct Professor of HELP University and Madam Norani Ibrahim, Director of Special Projects, IDFR were among the speakers who imparted their knowledge and invaluable experiences to the participants.
As an introduction to the state level governance, a three-day visit to Melaka and a day visit to Johor was also organised with the aim of providing exposure to the participants on the variety of cultural exchange, diversity and historical linkages of not only Melaka, but Malaysia as a whole. Melaka was chosen because of its rich unique history and heritage while also successful in its economic and social development, while Johor was chosen because of its vast and rapid changes in developing the economy and infrastructure.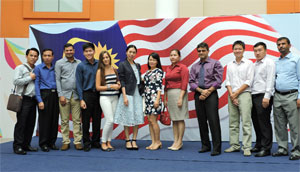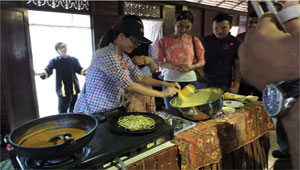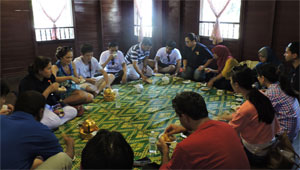 Reported by:
Nor Haslinda Sofian (Intern)
Training Division