Panel Discussion on the Islamic State of Iraq and Syria (ISIS/IL) at the Treaty Room on 30 October 2014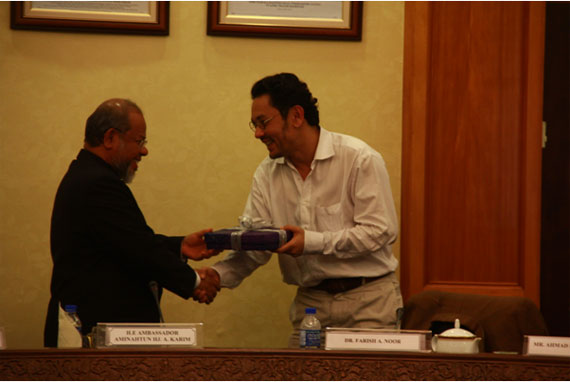 Two prominent scholars were invited to present a Panel Discussion on the "Islamic State of Iraq and Syria (IS/IL)" at the Treaty Room on 30 October 2014. The discussion was on a very interesting topic which was very appropriate and timely. Associate Professor Dr Farish A. Noor from the Nanyang Technical University, Singapore and Mr. Ahmad El Muhammady from the International Islamic University were the guest speakers.
Dr Farish A. Noor was the first speaker who spoke about the need to understand the reason behind the recent acts of violence conducted by the various militant or radical groups especially in Iraq and Syria. He reasoned that the violence and militant uprising should be studied from the perspective of Ibnu Khaldun, the renowned Muslim scholar who said that radicalism, extremism and even terrorism, was due to colonization. Furthermore, among the other reasons that were cited by Dr Farish Noor were due to frustration, anger, economic aspects, the failure of the ruling government and also socio-political issues. These reasons forced the young and oppressed to take up arms and fight against the oppressors, either the government or occupying forces. He also reiterated that the violence did not reflect the actual teaching of Islam, which propagates peace instead of violence. Thus, the world should not blame the religion because there was no correlation between the religion and the violence incurred. However, the West and especially the international media already had the pre-conceived idea that any aggression or extremism is due to Islamic militants or radical which was not true at all and there was not anything Islamic about the IS.
Mr. Ahmad El Muhammady spoke about how the IS militants exploited the social media to gain support, followers and sympathy especially from the young generation. The ability to spread their messages globally was demonstrated when some people started to join the group by expressing their support on Facebook, Twitter, YouTube and others. There were also reports of people who travelled to Syria to join the group and fighting alongside them to fight as 'jihadists' and eventually die as martyrs. The IS radicals manipulated the religious texts for its own agenda and made the others believe in their desire to build the 'Daulah Islamiyah' (the Islamic Caliphate).
The trend is worrying because the militants are able to reach a bigger and wider audience especially the young generation who are gullible and easily influenced by such dreams of creating a Muslim caliphate in the Middle East and eventually to the rest of the world.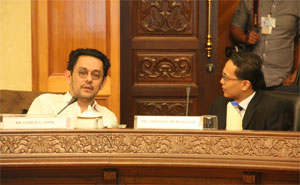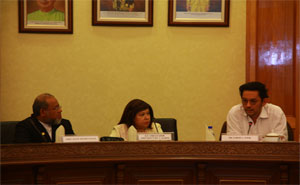 Reported by:
Major Mohd Ridzuan Mohd Shariff
Academic Studies, Research and Publication Division