International Day of Solidarity with The Palestinian People "Malaysians In Solidarity with The People of Palestine"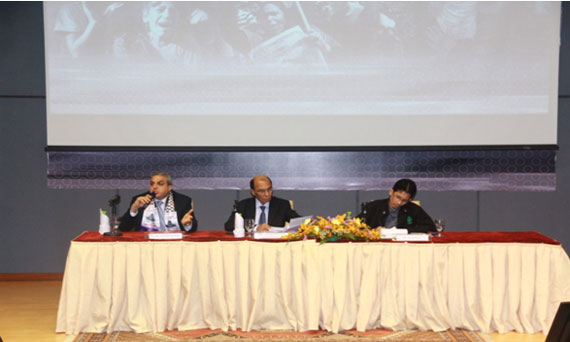 A panel discussion on "Palestine: United for Peace and Statehood" was organised in conjunction with International Day of Solidarity with the Palestinian People by the Institute of Diplomacy and Foreign Relations (IDFR) on 4 December 2014 at the IDFR Auditorium.
The programme commenced with welcoming remarks by YBhg. Dato' Hussin Nayan, Director General of IDFR who highlighted that Malaysia has remained steadfast in voicing out concerns towards Israel's International crimes against humanity by urging world nations to take action against Israel. He went on by advocating that peace can only be achieved through discussions and dialogues; in line with our principle of moderation.
Deputy Minister of Foreign Affairs Malaysia, YB Dato' Hamzah Zainudin then delivered his keynote address, mentioning that Malaysia condemns the attacks by Israel to Palestine in the strongest possible terms and that Israel's violation of various international laws have unjustly gone unpunished.
The event then proceeded with two touching video presentations produced and distributed by Clixter Music that left the entire hall in tears.
The panel discussion was moderated by YBhg. Tan Sri Dato' Seri Mohamed Jawhar Hasan, Chairman of Institute of Strategic and International Studies (ISIS) Malaysia. His Excellency Dr. Anwar Hamdto Q. Al-Agha, Ambassador Extraordinary and Plenipotentiary, Embassy of the State of Palestine to Malaysia and Mr. Jufitri Joha, Vice President of Muslim Youth Movement of Malaysia (ABIM) were the panelist.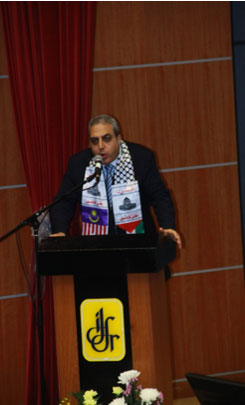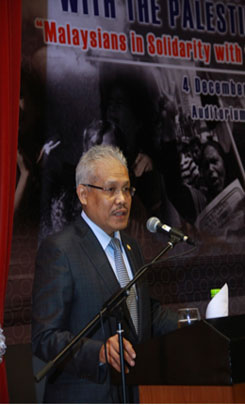 Reported by:
Muhammad Redha Bin Rosli
Regional and Security Studies Division