Ethiopian Civil Service University (ECSU) Study Visit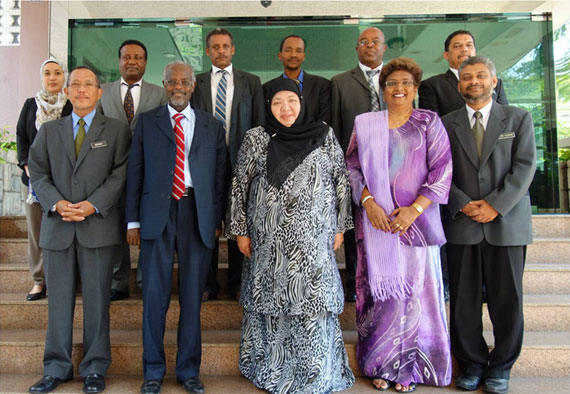 On 28 January 2015, IDFR had hosted delegates from the Ethiopian Civil Service University (ECSU) as part of their visit to various public training institutions in the country to learn the best practices of the respective institutions.
The delegation comprised of five members led by Dr. Afework Hailemichael Abera, President of ECSU. In his briefing to the IDFR team, Dr. Afework gave a brief description of ECSU and its history. Prior to their visit to IDFR, ECSU visited the National Institute of Public Administration (INTAN) to learn about the public sector training conducted by INTAN. For training in the field of diplomacy and international relations, ECSU expressed their interest to learn more from IDFR on the organisation, training courses and other related matters. The session was very interactive where there were a lot of enquiries received from the delegates and also sharing of experiences between the session members.
Puan Hajjah Norani Ibrahim, IDFR's Special Projects Director chaired the session and representatives from each division were in attendance.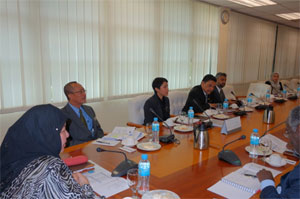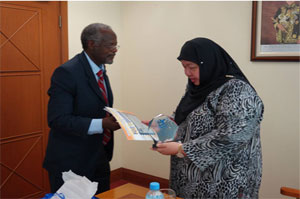 Reported by:
Zanariah Abdul Malek
Academic Studies, Research and Publication Division