Workshop on Drafting International Resolution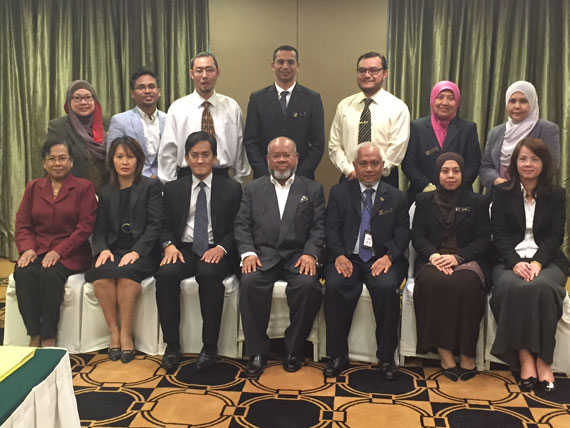 Workshop on Drafting International Resolution was conducted on 4 and 5 March 2015 at the Pacific Regency Hotel Suites, Kuala Lumpur. The workshop was attended by 16 researchers from Parliament Malaysia.
The two-day Workshop was requested by Parliament Malaysia with the main aim of sharing with the participants the aspects and elements in preparing and drafting international resolutions. This is to equip the participants with relevant knowledge, skills and information related to drafting resolutions as they would have to prepare drafts for some of the Malaysian parliamentarians who are representing the country internationally.
The Workshop was divided into three main modules, namely: Aspects and Elements in Drafting International Resolutions, conducted by YBhg. Tan Sri Hasmy Agam, Chairman of Human Rights Commission, Malaysia (SUHAKAM); Legal Matters Related to Drafting Resolutions, conducted by YBrs. Dr. Intan Murnira Ramli, Director of Advisory Project, Judicial and Legal Training Institute (ILKAP); and Sharing of Experience Session by YBhg. Dato' Hussin Nayan, Director General of IDFR.
All three speakers have in depth and profound experience, skills and knowledge in drafting international resolutions. They took the participants through a series of interactive lecture, group work, discussion and simulation exercises. Some examples of the adopted international resolutions were given to the participants to clarify the techniques, styles, format and language used in preparing and drafting international resolutions. Exercises and examples given were on issues related to international relations, politics and economy.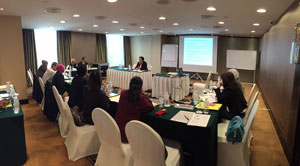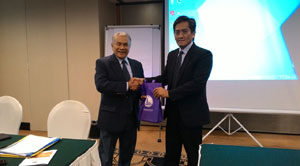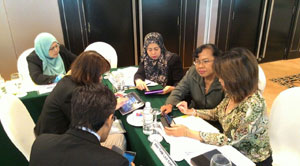 Reported by:
Romaiza Abd Rahman
Training Division