ASEAN 2015 Workshop for Liaison Officers for Ministry of Youth and Sports, Malaysia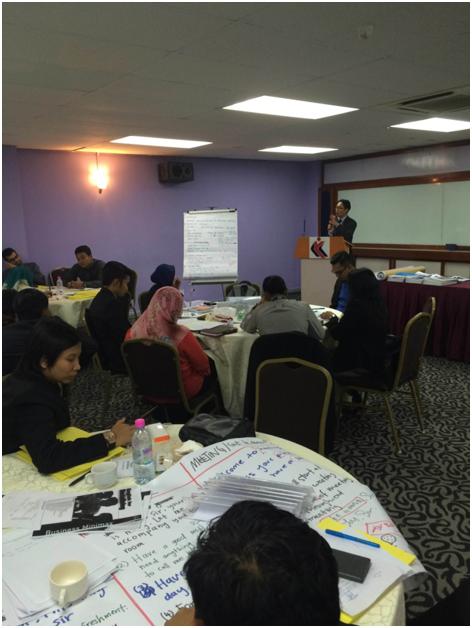 IDFR organised a workshop for Liaison Officers for officers from the Ministry of Youth and Sports (MYS), Malaysia from 20 to 22 April 2015 at the International Youth Center (IYC) in Cheras, Kuala Lumpur. The three-day workshop was attended by 47 officers from various agencies under the MYS.
The workshop aimed to enhance the participants' knowledge and skills particularly on identifying the key elements of protocol and liaison duties, understanding the programmes and agenda for all ASEAN meetings as well as to make preparations in carrying out liaison duties. The workshop was part of MYS preparation to host ASEAN Ministerial Meeting on Sports (AMMS) and international events this year in conjunction with Malaysia's chairmanship of ASEAN.
The topics discussed in the workshop were Introduction to International and ASEAN Protocol; Introduction to MYS's Role, Walkabout and Simulation at Kuala Lumpur International Airport (KLIA), Cross Cultural Awareness and Communication, Event Management's Administrative Programme and Arrangement; The Roles and Functions of a Liaison Officers, Language and Communication Skills, Personal Grooming and Etiquette, Sharing of Experience Session in Handling Events, Speaking and Listening Skills, and Key Phrases and Simulation of Summit Proceedings.
Reported by:
Imran Ariff Mohammad Amin
Training Division