ASEAN 2015 Workshop For Liaison Officers In Kuching, Sarawak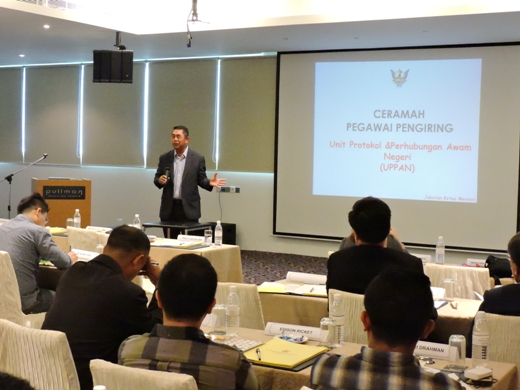 IDFR organised a workshop for Liaison Officers in conjunction with ASEAN Senior Officials Meeting (SOM), ASEAN Plus Three (APT) SOM, East Asia Summit (EAS) SOM and ASEAN Regional Forum (ARF) SOM at Pullman Hotel Kuching, Sarawak on the 6th June 2015. The one day workshop had 28 participants from the Sarawak State Secretary including various federal and state departments.
The workshop aimed to enhance the participants' knowledge and skills particularly on identifying the key elements of protocol and liaison duties, understanding the programmes and agenda for all ASEAN meetings as well as to prepare themselves in carrying out liaison duties.
There were three speakers namely YBhg. Dato' Khir Busrah from the Sarawak Federal Secretary Office, Mr. Buckland Bangik from the Sarawak State Planning Unit and Madam Rahimah Yeop from Jendela Ilmu Consultants. YBhg. Dato' Khir Busrah and Mr. Buckland briefed the participants with regards to the ASEAN meetings, while Madam Rahimah touched about Liaison Duties:Pre, During and Post and Personal Grooming and Etiquette.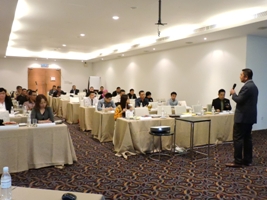 Reported by:
Siti Farsha Murni Izami
Training Divison