Outreach, Information and Public Diplomacy Programme For Diplomatic Training Course For University Malaysia Sabah Student Ambassadors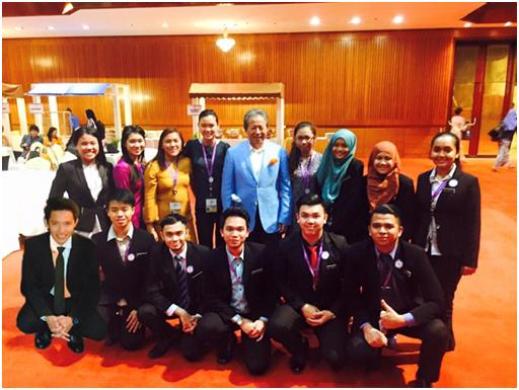 As part of IDFR's transformation initiative, a three-week Outreach, Information and Public Diplomacy Programme for Diplomatic Training Course for University Malaysia Sabah (UMS) Student Ambassadors was conducted from 27 July to14 August 2015.
This collaboration between IDFR and UMS, involved 14 UMS students who are active in campus events, from various academic backgrounds and 2 Perdana Fellows from the University of Sheffield and UMS respectively. This programme is aimed to create better understanding for the students in diplomacy and how it is being applied in international settings. The programme also provides the participants with knowledge and diplomatic skills and foreign relations. They were also exposed to basic theories of public diplomacy and international relations.
For the first two weeks, the participants were on-job-training with the Main Secretariat of Logistics (SILA) at the ASEAN Summit in Putra World Trade Centre. During their stint at SILA, they learned a lot about logistics arrangements and elements of managing international meetings and other events that involved senior officers, ministers and dignitaries; from writing invitation cards to protocol and etiquettes. The participants gained first hand understanding of the programmes and agenda for the related ASEAN Summit meetings, while at the same time to provide a venue for networking and a platform for the exchange of views between participants and attending diplomats.
They also had the opportunity to participate and organise ASEAN Day 2015 celebration on 8 August 2015 in Bukit Bintang, Kuala Lumpur. These youth ambassadors also attended classes that covers multilateral topics and diplomatic competencies such as ASEAN Chairmanship 2015, Cross-Cultural Awareness, Malaysia's Foreign Policy: Issues, Challenges and The Way Forward, the Roles and Functions of Malaysia's Diplomatic Missions, Malaysia's Non-Permanent Seat in the UNSC 2015-2016, Practices in Protocol, Practices on Consular Work, Media Relations and Media Skills and also Public Speaking and Presentation Skills.
Throughout these classes, the participants were given in-depth exposure to bilateral and multilateral negotiations, Malaysia's Foreign Policy, diplomacy, Consular work and protocol. These were done through interactive lectures and presentations from the participants. One of the highlights of this course was a Tea-Talk sharing session with Her Excellency Ambassador Aminahtun Hj. A. Karim, Director for Centre of Political Studies and Economy Diplomacy. She shared her experiences with the participants mainly concerning the traits of becoming a good diplomat.
On another note, this programme also acts as a platform to enable students to choose their career path and venture into the diplomatic arena. Positive feedbacks garnered from the participants on the quality of the modules, credibility of the speakers and the facilities provided.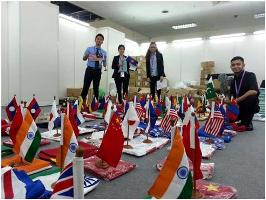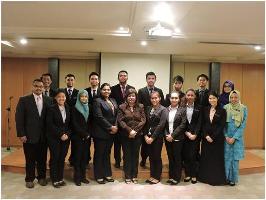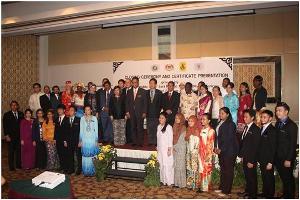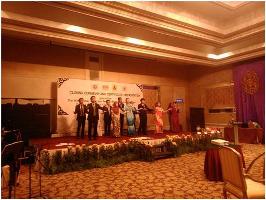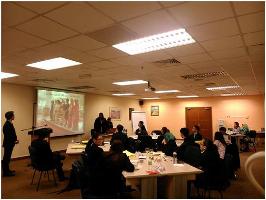 Reported by,
Nur Syafawani