SPKM: Pre-Posting Orientation Course for Home-Based Staff and Spouses 5/2015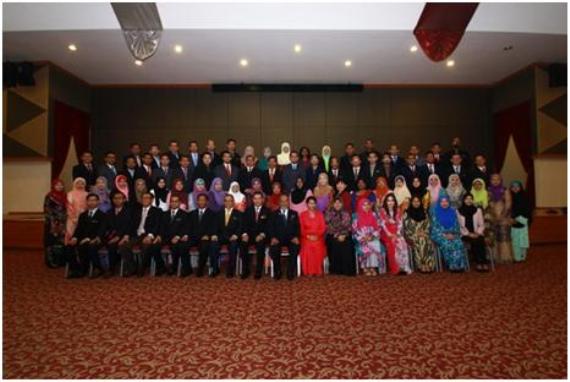 On 28 August 2015, IDFR has concluded its fifth and final series of SPKM: Pre-Posting Orientation Course for Home-Based Staff and Spouses for this year. The two-week course was attended by 75 participants from various ministries, departments and agencies, together with their spouses.
The main objectives of this course were to enhance participants' knowledge and skills in diplomacy and international relations; expose them to matters related to working abroad; prepare them for their varied tasks and responsibilities; and foster esprit de corps among them for efficient performance at Malaysia's Diplomatic Missions.
Participants went through a variety of interactive sessions with invited trainers from both public and private sectors, especially those who have served in Malaysian Diplomatic Missions. Some of the topics covered were Malaysia's Foreign Policy; Role of Spouses; Cross Cultural Awareness; Diplomacy and the Art of Conversation; Royalty and Palace Protocol; Human Trafficking and sessions by the Southeast Asia Regional Centre for Counter Terrorism (SEARCCT).
The participants also had an interactive session with the Director General of IDFR, Dato' Hussin Nayan, where he shared his experience from the perspective of a former diplomat.
Certificates of completion were presented by Puan Romaiza Ab Rahman, Director of Competency Enhancement Centre (CEC), to the participants on the last day of the programme.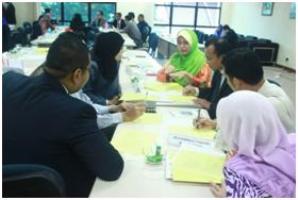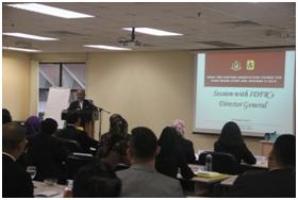 Reported by:
Ong Teck Leng (Intern)
Competency Enhancement Centre