The Workshop on Public International Law 2015
Public International Law lays the foundations of peace and order on the international plane as it governs relations between independent states and other actors such as international organisations, non-governmental organisations etcetera in their communication with each other. The reach on the subject of Public International Law such as international trade and human rights is pervasive today. Therefore, it is important for government officers especially those involved in the handling of international affairs to acquire knowledge of at least the basics of Public International Law to meet the challenges in discharging their day-to-day responsibilities.
On this basis, the Institute of Diplomacy and Foreign Relations (IDFR) as the training arm of the Ministry of Foreign Affairs, Malaysia has conducted the Workshop on Public International Law from 8 to 10 September 2015. The workshop is aimed at introducing participants to the basics and main aspects of Public International Law such as questions of state responsibility, the law of treaties, the law of the sea and issues relating to diplomatic immunity, trade, human rights and environmental protection. This annual Workshop is among IDFR's popular courses and well received by participants from various ministries and government agencies over the years. It has given the participants good opportunity to learn or relearn about the theoretical and practical understanding of Public International Law, gain insights into its application in international legal and diplomatic practice and network with the speakers and among themselves.
The Workshop was attended by 19 participants that comprised government officers at Grade 41 to Jusa C drawn from the lower and high courts of Malaysia, the Attorney General's Chambers, the Office of the Prime Minister, the Ministry of International Trade and Industry (MITI), the Malaysian Investment Development Authority (MIDA), the Royal Malaysian Customs Department and the Malaysian Maritime Enforcement Agency (MMEA). The certificate of attendance was presented by Mr. Syed Bakri Syed Abdul Rahman, the Deputy Director of Centre for Political Studies and Economic Diplomacy (PSED) on the last day of the course.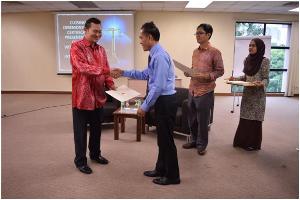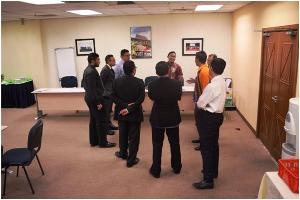 Reported by:
Lim Hui Chin
Centre for Political Studies and Economic Diplomacy (PSED)