SPKM: Pre-Posting Orientation Course For Home-Based Staff And Spouses Series 2/2016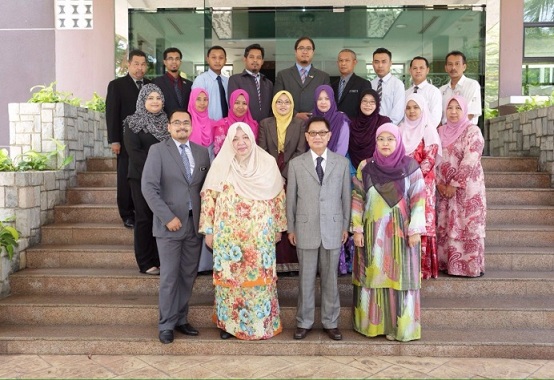 IDFR has successfully organised the second series of the Pre-Posting Orientation Course for Home-Based Staff and Spouses under the Sistem Pentadbiran Kerajaan Malaysia di Luar Negeri (SPKM) from 11 to 15 April 2016. Eleven government officers (Grade 38 and below) and eight spouses,from various Ministries and Agencies/Department, attended the five-day Course.
During the Course, participants were exposed to key policies, guidelines and practical set of skills in the fields of diplomacy and international relations with special emphasis on the enhancement of the officers' roles and responsibilities at Malaysian missions abroad.
Through interactive lectures, group discussions and simulation exercises, the participants were provided with new set of skills that are important in enhancing their abilities to perform effectively at Malaysian Missions.
Mdm. Hajah Norani Ibrahim, Director of the Centre for Leadership, Negotiation and Public Diplomacy, delivered the closing remarks and later presented certificates to all participants at the end of the Course.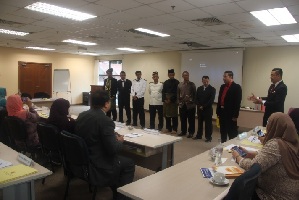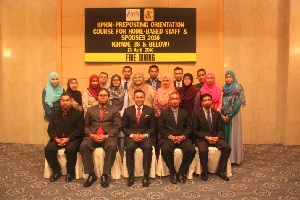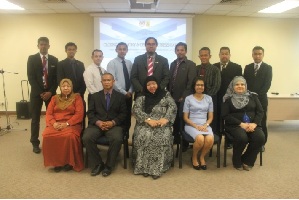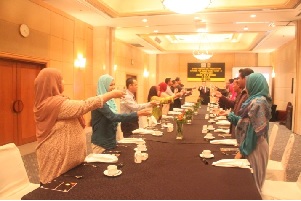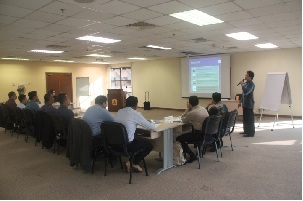 Reported by:
Muhammad Ariff Mohamad Nizam
Intern
LNPD