Workshop on Public Diplomacy and Media Skills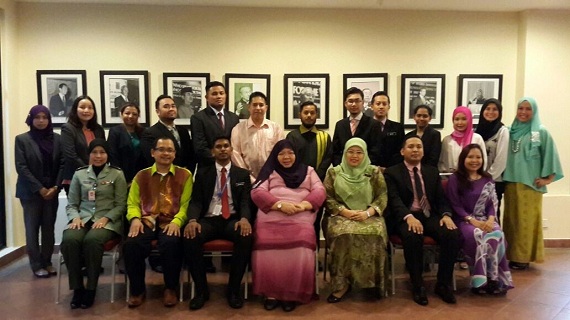 Public Diplomacy is a fundamental part of international relations that aims to facilitate communication and understanding between nations, peoples and communities. Realising the importance of public diplomacy, the Institute of Diplomacy and Foreign Relations (IDFR) has successfully organised a workshop on Public Diplomacy and Media Skills from 17th – 19th May 2016.
The objective of the workshop is to enhance participants' awareness on public diplomacy and the role of media in promoting Malaysia's interests at the international arena. A total of eighteen participants from the Ministry of Foreign Affairs, Ministry of Defense, Ministry of Urban Well Being, Housing and Local Government, Prime Minister's Department, Malaysia External Trade Development Corporation (MATRADE) and Tourism Malaysia attended the 3-day workshop.
Through the workshop, participants were exposed to various elements of public diplomacy and the media skills through lectures, simulations and interactive sessions with experts in their fields.
During an experience-sharing session with a senior diplomat, YBhg. Datuk Iskandar Sarudin (former Malaysian Ambassador to China), participants learnt from his experience in handling the media during the MH 370 incident and shared his insights on the importance of public diplomacy in protecting and promoting Malaysia's interests abroad. The participants also had hands-on approach during the media simulation sessions with a prominent former journalist who shared with the participants the set of skills required in dealing with media effectively. The media simulations also provided the participants with the pivotal skills in preparing for media interview, in conducting press conferences and in drafting press releases. The participants were also given lectures on the realities of cross culture communication and how they affect today's public diplomacy. At the end of the workshop, the participants were equipped with the important knowledge on public diplomacy and set of media skills that will be useful for them and their Ministries or Agencies.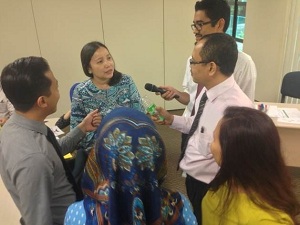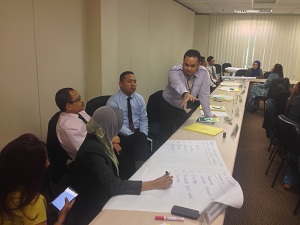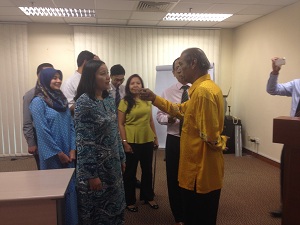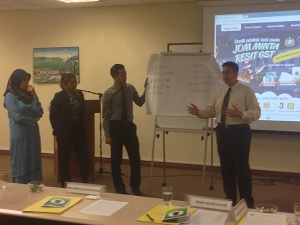 Prepared by:
Muhammad Ariff Mohamad Nizam
Intern
Centre for Leadership, Negotitaion and Public Diplomacy
IDFR