ASEAN Workshop 2016 For LAO PDR Officers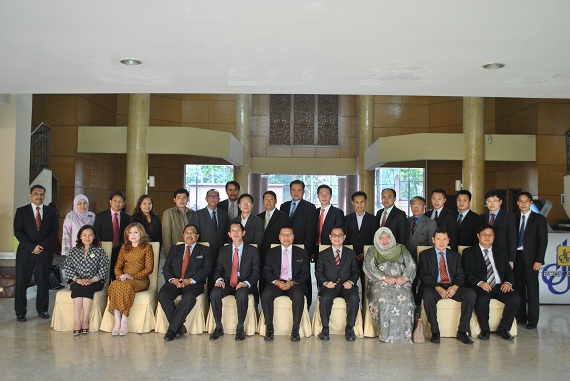 A delegation of 14 officers from Lao People's Democratic Republic (PDR) attended a three day 'ASEAN 2016 Workshop for Lao PDR Officers' course held at IDFR from 18 until 20 April 2016. This year Lao PDR assumes the ASEAN Chairmanship and will be the host for ASEAN Summit and Related Summits in Vientiane, Lao PDR in September 2016. Thus, to ensure a successful organization of a major event such as the ASEAN Chairmanship, Lao PDR had decided to send its senior officials to Kuala Lumpur to attend the course. The purpose of this tailor-made short course is to provide the necessary information and knowledge and also to share some of the experiences and challenges faced by Kuala Lumpur when hosting the ASEAN Chairmanship in 2015.
The Lao PDR delegation was led by Mr Ekkaphab Phanthavong, the Deputy Director General of the ASEAN Department, Ministry of Foreign Affairs, Lao PDR. The delegation also consisted of several other senior officials from the various Lao PDR's government agencies such as the Ministry of Post and Communication, the Ministry of Public Security, the Department of Civil Aviation, the Department of Immigration and also the Department of Public Health.
The subjects offered during the three-day workshop included An Overview of the ASEAN Chairmanship 2015 including Summits and Meetings, Media and Publicity including Setting up the International Media Centre, VVIP Management and Protocol, Accommodation and Transportation, Security Considerations, Registration and Accreditation, Medical and Health, Programme for Spouses, Conference Facilities, Gala Dinner and Performances. The lectures were delivered by the very people who were 'hands-on' and were directly involved throughout the ASEAN Summits in Kuala Lumpur. The course also included a tour and briefing at the Kuala Lumpur Convention Centre (KLCC) where most of the ASEAN Meetings were held in 2015.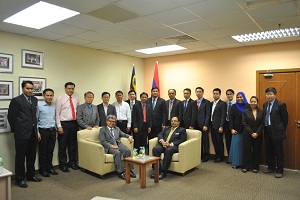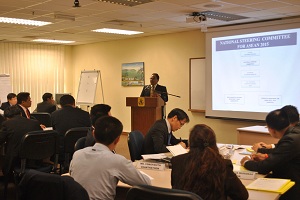 Reported by,
Major Mohd Ridzuan Mohd Shariff, PSED