IDFR's Inaugural Cultural Appreciation Day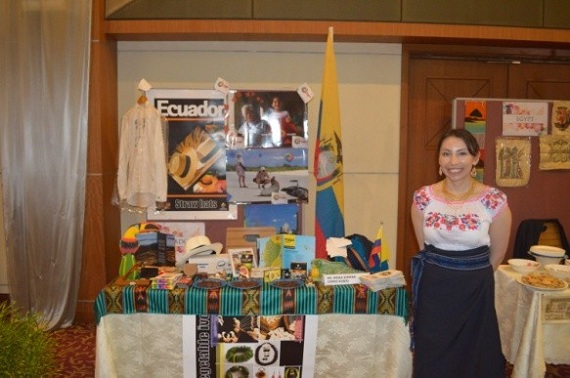 In line with IDFR's aim of promoting cultural diplomacy, the Institute organised its first ever Cultural Appreciation Day on 28 July 2016. The event was held in collaboration with the participants of the three programmes currently taking place at the Institute; the Diploma in Diplomacy (DiD), the Malaysian Technical Cooperation Programme (MTCP): Strategic Analysis Course and the Malaysian Technical Cooperation Programme (MTCP): Intercultural Awareness and Diplomacy Course.
The two MTCP programmes comprised participants from Bangladesh, Brunei, Bhutan, Ecuador, Egypt, Georgia, Jordan, Kenya, Malawi, Malaysia, Mauritius, Pakistan, Palestine, the Philippines, Sri Lanka, Tajikistan, Turkmenistan, Uzbekistan, Vietnam and Zambia, and each country was given a booth to decorate with items and paraphernalia from their home country. The participants donned their traditional/national costumes and took turns to present about their culture during a walkabout session. The DiD participants, made up of officers from the Ministry of Foreign Affairs, showcased their command of foreign languages that they are learning at IDFR – Arabic, French, Mandarin and Spanish – through a food demonstration. Among the food served were baklava, dim sum, tacos and salade niçoise.
This was followed by performances by participants from the Philippines, Sri Lanka, Bhutan and Malaysia, which among others featured a mock Malay wedding ceremony. The Ambassador of the Republic of Tajikistan, H.E. Dr. Muzaffar Muhammadi, then took to the stage for an impromptu performance on the dutar, a traditional long-necked two-string lute.
Since it was still the month of Syawal, the Institute took the opportunity to also organise a small Eid celebration lunch. It was a time of merriment which allowed everyone present to learn and appreciate the culture of other countries, besides getting to know each other better and enjoying good food.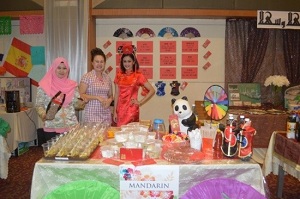 Reported by:
Noraini Awang Nong
Corporate Affairs Section