MTCP: Strategic Analysis for International Participants 2016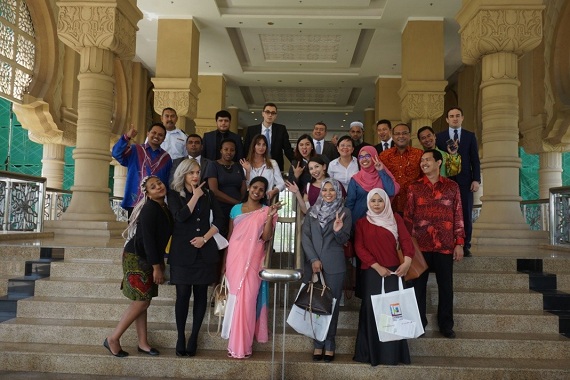 IDFR organised a Strategic Analysis for International Participants 2016 course on 20 July to 5 August 2016. Funded by the Malaysian Technical Cooperation Programme, the course is designed to enhance the participants' knowledge on strategic thinking and security analysis, as well as to expose the participants to the changing political, security and strategic environments. The course is the fourth MTCP training held at IDFR this year.
21 diplomats and officials from 18 countries participated in the 17-day training covering various topics such as discourse of strategy, national and international security, non-traditional security, maritime law, and international humanitarian issues. The participants are from Bangladesh, Bhutan, Brunei, Ecuador, Egypt, Georgia, Jordan, Kenya, Malawi, Malaysia, Mauritius, Palestine, the Philippines, Sri Lanka, Tajikistan, Turkmenistan, Uzbekistan and Zambia.
Through a visit to the state government of Johor, the participants had the opportunity to discover Iskandar Malaysia, the main southern development corridor in Johor, and learned the strategic planning by the Iskandar Regional Development Authority (IRDA) and the Johor Economic Planning Unit (UPEN Johor) in charting a balanced and sustainable development in the state. As peace and harmony is equally vital in ensuring continued prosperity, the participants also learned of the proactive roles played by the Royal Malaysian Police (PDRM) Johor and the Malaysian Maritime Enforcement Agency (Southern Region). They also had the chance to visit some attraction points in Johor such as the Kota Iskandar and Forest City.
A joint Closing Ceremony and Certificate Presentation was held on 5 August 2016 for the participants of the Strategic Analysis for International Participants course and the Intercultural Awareness and Diplomacy Course 2016 at the VIP Dining Hall, IDFR. Madam Norani Ibrahim, the Director of Special Projects of IDFR, delivered the Closing Remarks on behalf of the Director General and presented the certificates of course completion to the participants. Ms. Yuad Jaradat from Palestine and Mr. Daler Safarov from Tajikistan delivered the vote of thanks on behalf of the class. Also in attendance to the ceremony were H.E. Syed Hassan Raza, High Commissioner of the Islamic Republic of Pakistan to Malaysia; H.E. Dato' Dr. Anwar H. Al Agha, Ambassador of the State of Palestine to Malaysia; H.E. Ibrahim Sahib Ansar, High Commissioner of the Democratic Socialist Republic of Sri Lanka to Malaysia; H.E Laura Donoso, Ambassador of the Republic of Ecuador to Malaysia; H.E. Dr. Muzaffar Muhammadi, Ambassador of the Republic of Tajikistan to Malaysia; Mr. Beh Ching Chye, Principle Assistant Secretary of the International Cooperation and Development Division (ICADD), Wisma Putra and Embassy Representatives of the participating countries.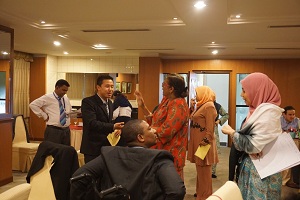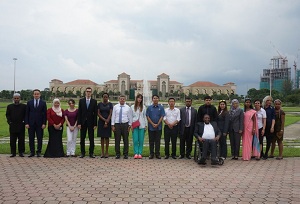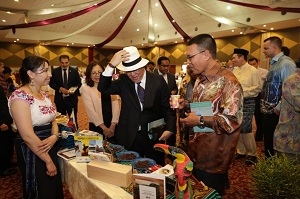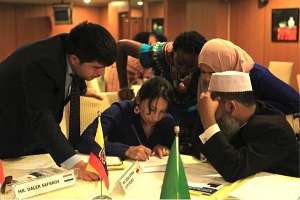 Reported by:
Ms. Nur Diyana Azmi
Centre for Political Studies and Economic Diplomacy (PSED)