IDFR Lecture Series 2/2016 : South China Sea: Post-Arbitration Ruling and Beyond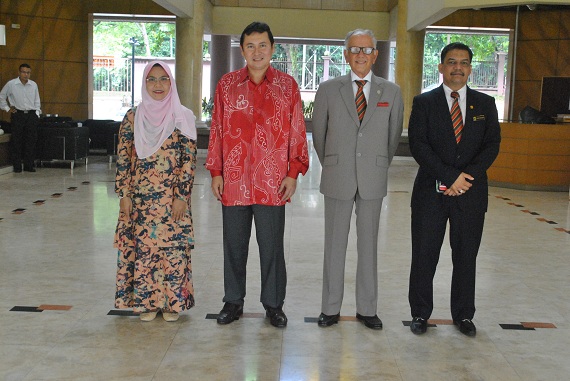 The South China Sea is one of the most important and busiest sea ways in the world. Thousands of commercial vessels ply through this waterway every day. It is estimated that USD 5 trillion in trade value passes through the waters each year and the value is on the increasing trend. It is also home to rich fishing grounds and a potentially vast wealth of oil, gas and other natural resources. Thus, this maritime area has generated a lot of interests and discussions especially after the ruling by UN Permanent Court of Arbitration on 12 July 2016.
Accepting the challenge to deliberate this topical issue, on August 18, 2016, the Institute of Diplomacy and Foreign Relations (IDFR) under its IDFR Lecture Series, organized a lecture entitled "South China Sea Dispute : Post-Arbitration Ruling and Beyond". The lecture was delivered by the eminent Professor Dr. Vivian Louis Forbes, Distinguished Research Fellow and Guest Professor with China Institute for Boundaries and Ocean Studies (CIBOS) and Collaborative Centre for Innovation and Territorial Sovereignty and Maritime Resources (CCITSMR), Wuhan University China. Professor Dr. Forbes is also a professional and practicing cartographer; a marine political geographer; a lecturer in spatial sciences and marine affairs; and a former Merchant Naval Officer.
Professor Dr. Forbes enlightened the audience with the geography and history of the South China Sea from 1947-2016. Professor Forbes then focused on the crux of the lecture; the findings and rulings of the UN Permanent Court of Arbitration on the 12th July 2016. Quoting The Carpenters "We've only just begun", Professor Dr. Forbes was in the opinion that this is only the beginning of more contentious issues and potential conflicts in the region.
Professor Dr. Forbes further shared with the audience the mixed initial reaction and acceptance of the dispute by all the parties involved and the international community to the rulings. China's reaction and consternation was one of the main highlights as China is seen as an emerging Asian superpower in the 21st century. He also highlighted the importance of the rulings to the current dispute.
Ending the lecture, Professor Dr Forbes shared what may be the future scenario after this ruling is enforced as a hypothetical question rather than an answer which signifies that it is timely for the governments, politicians and diplomats to start working to find an amicable solution after this ruling.
The lecture was well attended by officials from the Ministry of Foreign Affairs and other government agencies, enforcement agencies, think tanks and academicians.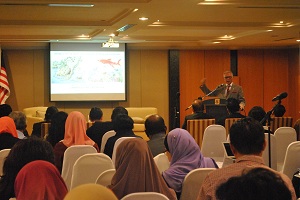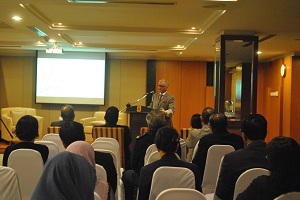 Reported by,
Major Mohd Ridzuan Mohd Shariff, PSED
Norhidayah Md Raziap, PSED