Malaysian Technical Cooperation Programme (MTCP): Management Training Course for Locally Recruited Staff 2016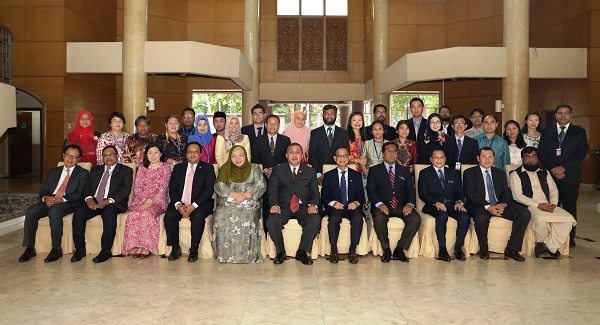 Professional and competent locally recruited staff (LRS) is crucial in ensuring the effectiveness of Malaysian Missions abroad. For this reason, IDFR together with the Inspectorate Division of Wisma Putra organised the first Management Training Course for Locally Recruited Staff 2016 under the Malaysian Technical Cooperation Programme (MTCP). 25 LRS from 25 Malaysian Missions in 17 countries – Brunei Darussalam, Bangladesh, Cambodia, China, India, Indonesia, Lao PDR, Myanmar, Nepal, Pakistan, Papua New Guinea, the Philippines, Singapore, Sri Lanka, Timor-Leste, Thailand, and Vietnam – attended the training which was conducted from 26 September to 7 October 2016.
The first training course of its kind by Wisma Putra targeted for LRS set out to enhance the participants' knowledge in office management. The participants are then expected to share the knowledge gained from the training with fellow LRS at their respective Missions.
The course also aims to acquaint the participants with Malaysia, its people and culture to facilitate their interactions with Malaysian visitors to their respective Missions. Among the modules conducted were:
i. Roles and Functions of LRS;
ii. Service Matters of LRS;
iii. Introduction to Sistem Perakaunan Luar Negeri (SPLN);
iv. Security Administration and File Management at Mission;
v. Consular Work at Mission;
vi. Introduction to Malaysian Technical Cooperation Programme (MTCP);
vii. Basic Conversational Malay; and
viii. Protocol Matters in Handling of Official Visit.
In addition, the participants were introduced to the rich history and culture of Malaysia through a visit to Malacca's historic landmarks, as well as tours around Putrajaya and Kuala Lumpur.
The Closing and Certificate Presentation Ceremony was held on Friday, 7 October 2016 at IDFR. Datuk Salman Ahmad, Director General of IDFR delivered the Welcoming Remarks and Datuk Mat Dris Hj Yaacob, Deputy Secretary General (Management Services), Wisma Putra delivered the Closing Remarks and presented the certificates of course completion to the participants. Mr. Naeem Sabir Virk from the High Commission of Malaysia in Islamabad, Pakistan delivered the note of thanks on behalf of the class. The ceremony was also attended by senior officials from Wisma Putra, IDFR and the Southeast Asia Regional Centre for Counter Terrorism (SEARCCT).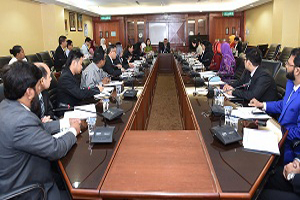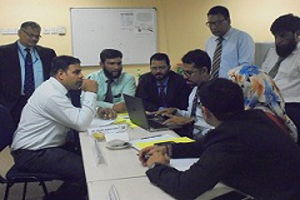 Reported by:
Ms. Sarah Zahirah Ruhama
Centre for Political Studies and Economic Diplomacy (PSED)