Leadership Course For Mid-Level Diplomats and Attaches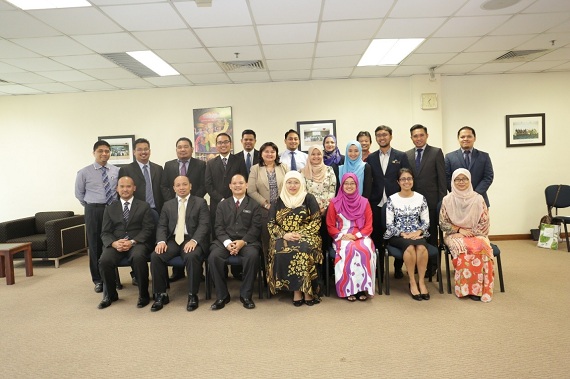 IDFR has successfully conducted its first ever Leadership Course for Mid-Level Diplomats and Attaches from 27 to 29 September 2016. A total number of 20 participants attended the course comprising of mid-level officers from IDFR, MINDEF, JPA, MITI, TOURISM Malaysia, JPM, MFA and MIDA.
The objectives of the three-day course were to identify the participants' potential as leaders in the Civil Service and Foreign Service; to enhance and strengthen the participants' leadership skills to be an effective officer at Foreign Missions and to develop and enhance leadership concepts among diplomats and attaches. The participants participated in several interactive sessions and simulation exercises during the Course. Among the modules that were exposed to the participants were ways to Identifying Weakness in Leadership and Organisational Management and Blue Ocean Leadership as a whole.
Ms. Hafizah Abdullah, Deputy Director of the Centre for Leadership, Negotiation and Public Diplomacy (LNPD) gave her closing remarks and presented the participants with the certificates.
In general, the participants were pleased with the course and further expressed their compliments concerning the knowledge, exposure and benefits that they had gained throughout. They have also expressed their gratitude to IDFR for convening the course. On this note, IDFR believes that the course objectives are achieved and would continue to constantly review the modules for the Leadership Course For Mid-Level Diplomats and Attaches so that it will be relevant to the needs, vision, mission and aspirations of the Ministry of Foreign Affairs Malaysia.

Reported By,
Imran Ariff Mohammad Amin
Research Officer
LNPD