Workshop on Intercultural Communication and Diplomacy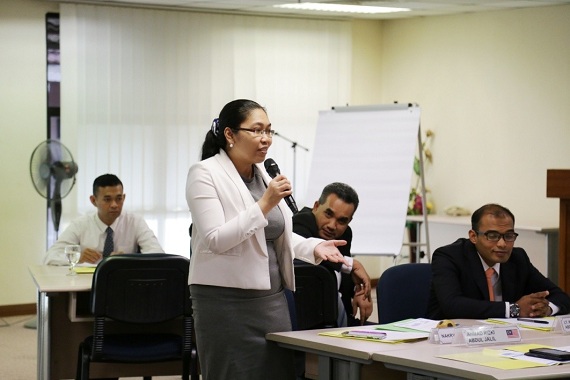 IDFR welcomed 26 participants from various ministries and government agencies, including two from the ASEAN embassy in Kuala Lumpur; Cambodia and Indonesia, for the Workshop on Intercultural Communication and Diplomacy held from 15 until 17 November 2016.
The three-day workshop, conducted by the Centre for Languages and Cultural Diplomacy (CLCD), aimed to raise awareness on the aspects related to cultural diversity, enhance participants' understanding on the connection between culture and diplomacy, and expose them to cross-cultural communication management. The focus of this year's workshop is mainly on aspects and features within the ASEAN context.
During the workshop, participants were widely exposed on various aspects related to intercultural communication and diplomacy, including the impact and scope of culture in diplomacy, cross-cultural communication styles, cultural intelligence, negotiating across cultures, module on ASEAN, and the intercultural awareness within the ASEAN region.
The participants were also privileged to have a session with Mr. Freddy Martin Panggabean, Minister Counsellor from the Embassy of the Republic of Indonesia, who shared some insight on "Indonesian Cultural Diplomacy" and how it became the medium of soft power for Indonesia. He also highlighted the cultural diplomacy efforts made by Indonesia, as well as the challenges in effective cultural diplomacy.
The certificate of completion was presented by the Director of CLCD, Mdm. Romaiza Ab Rahman on the last day of the workshop.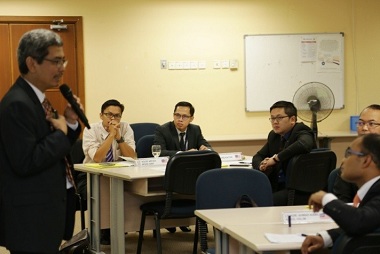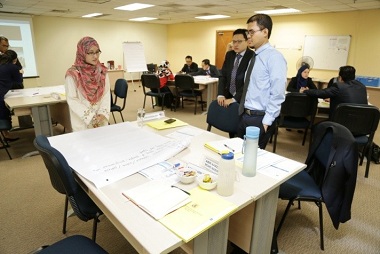 Reported by:
Dzuita Mohamed
Centre for Languages and Cultural Diplomacy (CLCD)