Jalinan Mesra Ikatan Ilmu Programme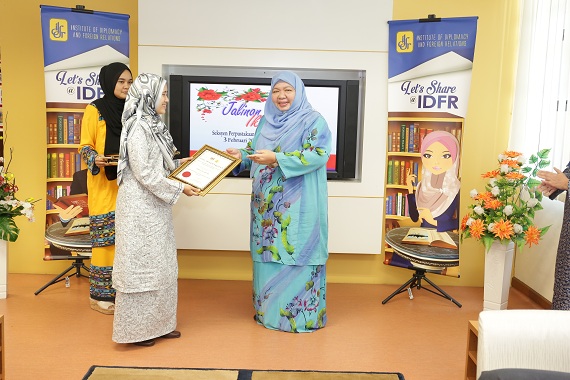 As part of its promotional activities, the Library and ICT Section recently organised a Jalinan Mesra Ikatan Ilmu programme. Held on 3 February 2017, the aim was to promote the services and facilities available at the Section, as well as to enhance the relationship between the Institute's staff.

Various activities were held on that day, including Let's Share @ IDFR, which is a sharing of knowledge session, ICT Help Desk, indoor games such as chess and darts, and presentation of excellent monthly readers' awards for 2016 and token of appreciation to IDFR's usherettes. The staff was also encouraged to donate books to the Library, as part of its Let's Donate Books campaign.