Say it Right: A Course on Pronunciation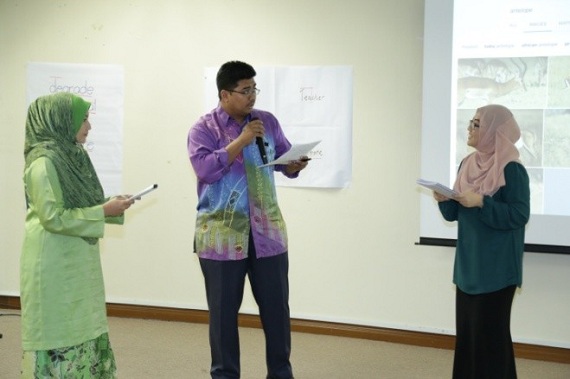 Say it Right: A Course on Pronunciation was conducted from 14 to 16 February 2017 by the Centre for Languages and Cultural Diplomacy. It was attended by 18 participants from the Ministry of Education, Ministry of Domestic Trade, Co-Operatives and Consumerism, Ministry of Health, Ministry of Home Affairs, Ministry of Communications and Multimedia, Parliament of Malaysia, Department of Social Welfare, Department of Labour, Election Commission of Malaysia and the Aminuddin Baki Institute.
The objectives of the course were to raise the participants' awareness on the sound system of the English language, improve their pronunciation and enable them to communicate more confidently in the language. One of the modules focused on the problem areas which Malaysian speakers normally face – pronouncing certain sounds which are not in their native language. Additionally, the participants were given insights into the rhythm, stress and intonation of the English language. They had the opportunity to practise aspects of the sounds through games, role-plays, songs and simulation exercises. These interactive sessions helped the participants to be more confident and comfortable in using the language.
The course received favourable response from the participants. In general, they agreed that the course helped to polish and refine their pronunciation, and they felt driven to further improve their spoken communication.