Assessing China's Future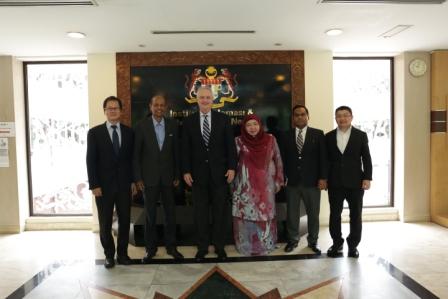 It is a notable stylized fact that China has become one of the emerging economies in the world nowadays. Due to the growing importance of the country across the world, in particular South East Asia, understanding China is a matter of great concern. An East Asian International Relations (EAIR) Forum which had been jointly organized by the Institute of Diplomacy and Foreign Relations (IDFR), UKM's EAIR Caucus and UM's Institute of China Studies (ICS) was held at the Treaty Room, IDFR on 21 April 2017. The title of the forum is "Assessing China's Future" and the presentation was delivered by Professor David Shambaugh who is currently a Distinguished Visiting Professor at the S. Rajaratnam School of International Studies, Nanyang Technological University in Singapore. The discussion is based on his latest book, China's Future (2016). This event had been attended by 80 participants which comprised of foreign representatives from various embassies, researchers, lecturers, university students as well as NGOs.
Professor Shambaugh had reflected some important insight during his presentation. He had outlined China's major challenges with respect to its economy and growth model, politics, society and its external relations. On the same note, the country's possible political pathways likely to be taken after the 19th Chinese Communist Party Congress which is scheduled for this autumn had also been discussed. Understanding China's study is very complex indeed as it is based on uncertainty and rigidity. The leadership under its current President Xi Jinping has practiced top-down management approach without element of tolerance in the system. Concurrently, the centrally planned economy depicts the centralized decision making to be taken by the government. This led China to experience middle income trap at present.
This forum had received overwhelming response from the participants during the Q & A session. Amongst the questions which had been raised were whether China would be able to escape from the middle income trap if the country adopts "Western Model" instead. Next, the lesson learnt from the collapse of Soviet Union to be applicable to China. Professor Shambaugh had responded well to these questions.
In short, the speaker had provided a clear message with regard to China's future. In order for the country to become a developed nation, it needs to reform its political system. Through political liberalization, further economic growth and social stability could be enhanced.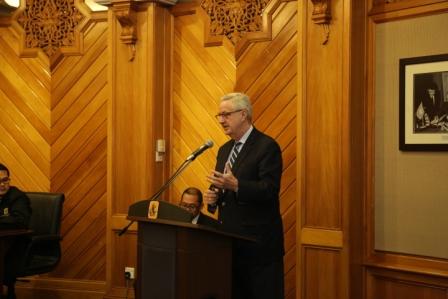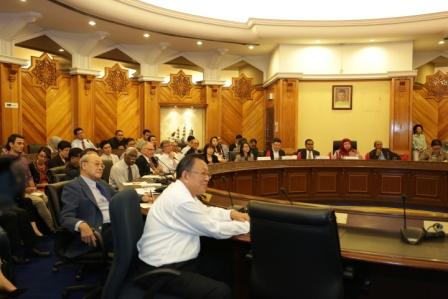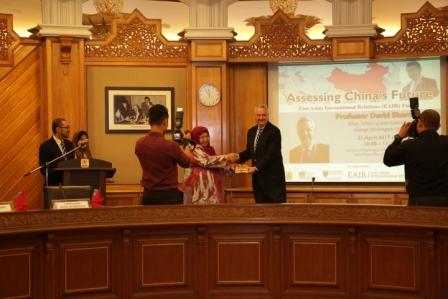 Please click here for more information about this event.
Reported by:
Dr. Liya
Centre for Political Studies and Economic Diplomacy
Institute of Diplomacy and Foreign Relations