Ambassador Lecture Series 2/2017: "Bosnia and Herzegovina and European and Euro-Atlantic Integrations"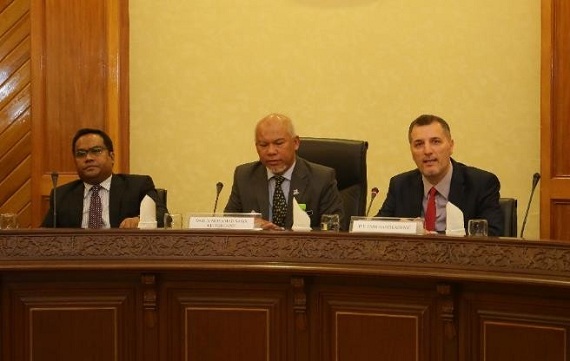 The Ambassador Lecture Series 2/2017 on "Bosnia and Herzegovina and European and Euro-Atlantic Integrations" held on 9 May 2017, was delivered by His Excellency Emir Hadžikadunić, Ambassador of Bosnia and Herzegovina to Malaysia. In the discourse, the speaker addressed issues on Bosnia and Herzegovina's accession into the European Union (EU) and the positive changes that occurred during this phase as well as the Euro-Atlantic integration, which is regarding its aspiration to become the member of North Atlantic Treaty Organization's (NATO).
Bosnia and Herzegovina declared its independence in March 1992 but due to the disagreement of the Serbs ethnic group to the independence referendum, an international armed conflict took place between 1992 and 1995 causing more than 100,000 people killed and two million people displaced. In 1995, they have signed the Dayton Peace Agreement in Ohio which ended the Balkan conflict and retained Bosnia and Herzegovina's international boundaries and created a multi-ethnic and democratic government by implementing the rotating presidency. Its relations with neighbors of Croatia, Serbia and Montenegro have been fairly stable since the signing of the Dayton Agreement.
Membership of the EU is one of the main political objectives of Bosnia and Herzegovina. Bosnia and Herzegovina needs to fulfill all the requirements and conditions before it is accepted to become an EU member. In the process of joining the EU, Bosnia and Herzegovina has undergone the phase of association that includes negotiation and signing of association agreement and ratification of association agreement. Bosnia and Herzegovina had passed this phase and is currently at the later phase, which is the application for the membership. In the meantime, Bosnia and Herzegovina has received the Membership Action Plan from NATO in the process for the country to become a member. These accession and integration processes act as a means to preserve stability and peace that brought many positive changes to Bosnia and Herzegovina.
The public lecture was attended by 60 participants from the Ministry of Foreign Affairs, government agencies, NGOs, university students and academics. The two-hour session ended with an interactive Q & A session, followed by a memento presentation by Datuk Mohamad Sadik Kethergany, Director General of IDFR as a token of appreciation to the speaker.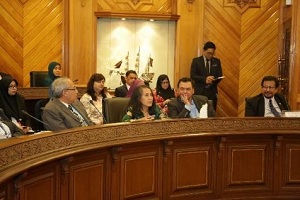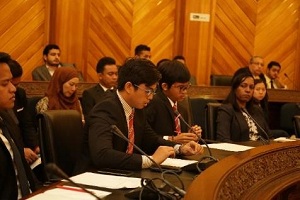 Prepared by:
Dr. Wirdawati Abdul Rahim
Centre for Political Studies and Economic Diplomacy