Leadership Course for Mid-level Diplomats and Attachés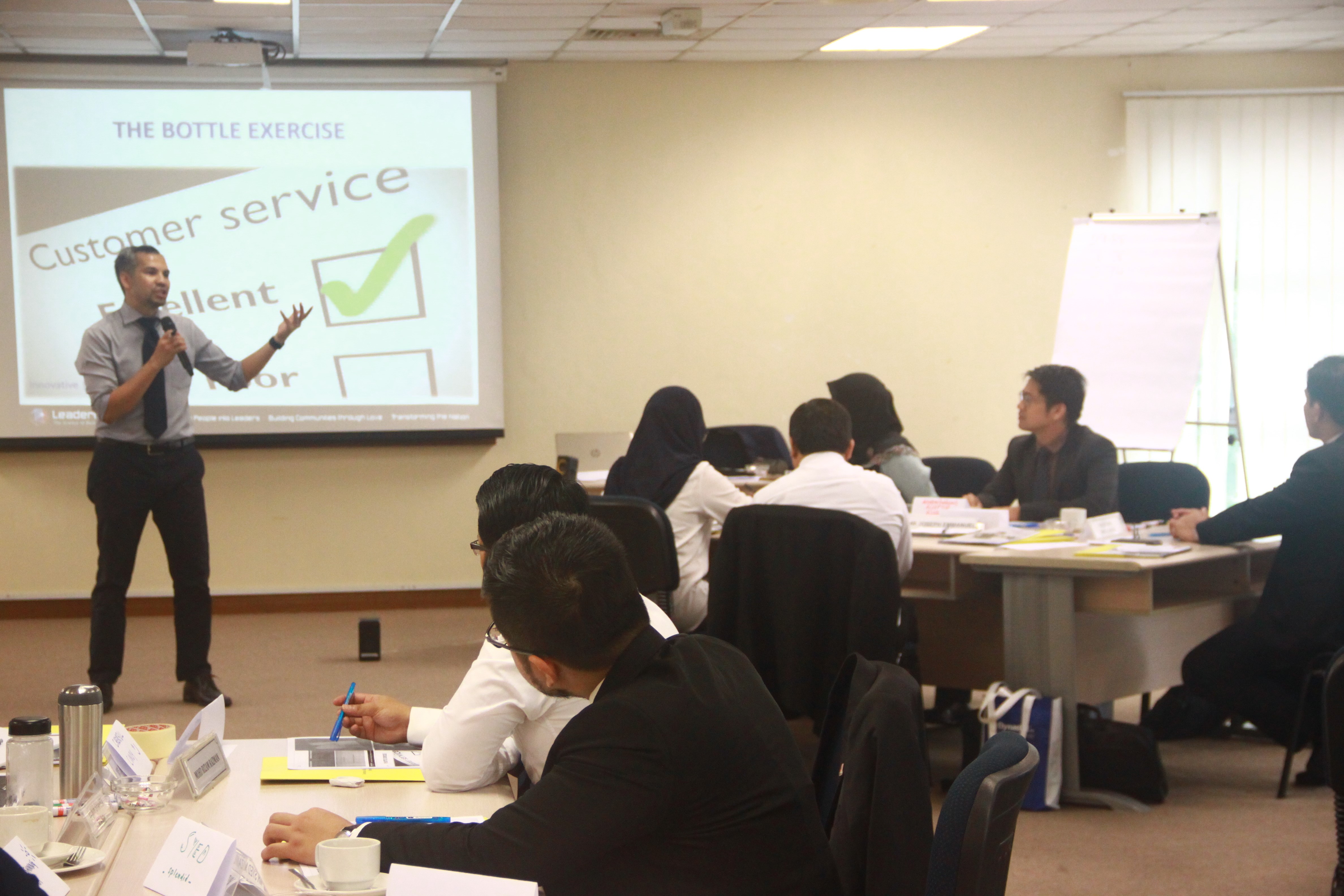 "Leadership is about unlocking people's potential to become better." To be a good leader, one has to be aware of their own potentials as well as being equipped with comprehensive leadership skills required in the organisation. In line with the growing importance of leadership skills and with the aim to enhance the competency and potentials among government officers, IDFR has once again organised the Leadership Course for Mid-level Diplomats and Attachés from 26 to 28 September 2017. The objectives of the three-day course were to identify the participants' leadership potential; to increase their understanding on the relevant and latest leadership concepts; and to improve their leadership skills as Malaysian diplomats. A total of 26 participants from Wisma Putra, MITI, MATRADE, MIDA and Tourism Malaysia attended the three-day course.
This course was specially designed with the expertise engaged from a private consultant and experts from the Malaysian diplomatic service. The participants thoroughly enjoyed the interactive sessions and considered the simulation exercises and the discussions as insightful and beneficial. For the first two-day of the course, participants were exposed to various techniques and leadership tools through the following modules: Leadership in the 21stCentury, Self-assessment, Communication Styles, and the Principles of Excellence, Setting up the Right Attitude and Building Network and Teamwork. For the last day of the course, the participants were given exposure to leadership at Mission through series of discussions with expert speakers in the field. During the session, the experts shared with the participants the leadership requirements for diplomats at Mission; the pivotal leadership competency during crisis and the leadership requirements in handling disaster at Mission.
The closing remarks and certificate of attendance were presented by Ms. Hafizah Abdullah, Director of Centre for Leadership, Negotiation and Public Diplomacy at the end of the course.
Prepared by:
Muhammad Shafiy Mazlan
Centre for Leadership, Negotiation and Public Diplomacy (LNPD)