Interactive Session with His Excellency Ambassador (R) Dr. Bhaskar Balakrishnan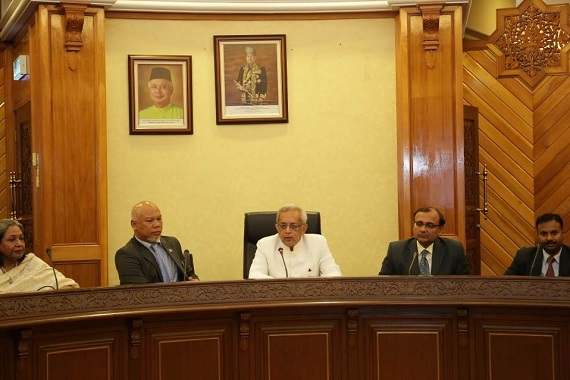 Have you ever wondered why science and technology are important in the field of international relations and diplomacy nowadays? This was the issue which was addressed during an interactive session with His Excellency Ambassador (R) Dr. Bhaskar Balakrishnan at the Treaty Room on 6 October 2017. The discussion was based on His Excellency Bhaskar's book titled, Technology and International Relations: Challenges for the 21st Century (2017).
His Excellency Bhaskar had served as Ambassador of India to Greece, Cuba, Haiti and Dominican Republic. He has been training Indian and foreign diplomats and dealing in the areas of investment, air transport, energy and IT security whilst working with the Ministry of External Affairs in India. This interactive session was well-attended by, among others, officials from the High Commission of India, academicians, researchers, as well as students of Diploma in Diplomacy (DiD) 2017 and IDFR-UKM Master of Social Science in Strategy and Diplomacy.
According to His Excellency Bhaskar, the objective of the book is to reflect on the importance for diplomats, scientists and policy makers to work together to respond to various challenges of science and technology at present. He highlighted the first challenge which was on the issue of nuclear related technology, which has continued to be a threat to the world community. His Excellency then stressed on energy and climate change which require international cooperation from various disciplines. Among other challenges which were highlighted were the principle of common but differentiated responsibilities in dealing with climate change, management of ocean space, management of human activities in outer space and the issue of life science with the rapid manipulation and change of life form.
The Question and Answer session was overwhelmed with questions raised by the participants. One question was on the development of rapid science and technology which have become a threat to religion. From another perspective, a participant had enquired on how diplomats can address the challenge of technology in the 21st Century. His Excellency Bhaskar provided thorough explanation to respond to the questions.
In conclusion, the interactive session was indeed informative and able to equip future diplomats with notable challenges in the field of science and technology whilst conducting diplomacy. It is vital for diplomats to be able to address those challenges aforementioned to ensure the country could remain competitive in the future.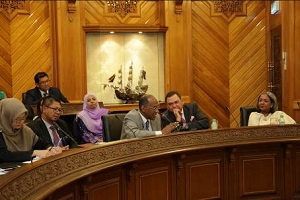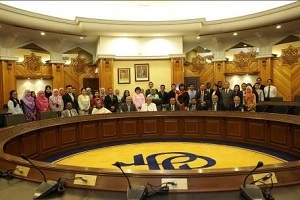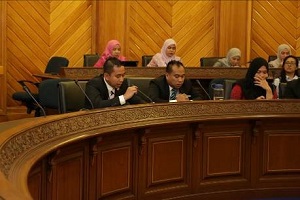 Prepared by:
Dr. Wan Liyana Mariah Dato' Wan Zainal Abidin
Centre for Political Studies and Economic Diplomacy (PSED)