Malaysian Technical Cooperation Programme (MTCP): Economic Diplomacy for International Participants 2017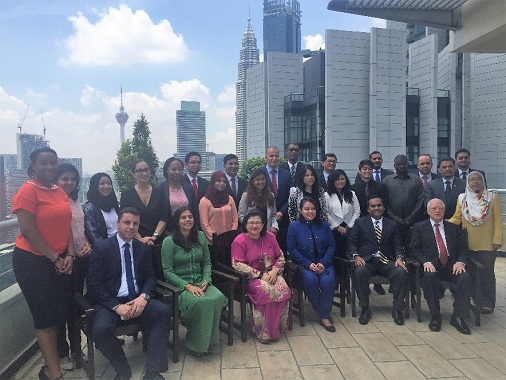 IDFR organised the Economic Diplomacy for International Participants Course 2017 from 16 to 27 October 2017. The course, funded by the Malaysian Technical Cooperation Programme (MTCP), was designed to enhance the participants' knowledge on economic planning and policies, negotiations, investment and trade, as well as to expose the participants to the changing geo-political, economic and strategic global environment.
The course was the fourth MTCP programme held at IDFR, after a series of courses in March, April and August under the auspices of MTCP. Those courses were the Special Diplomatic Training Course for Saudi Young Diplomats, Diplomatic Training Course for International Participants and Strategic Analysis Course for International Participants.
Seventeen participants from 15 countries attended the course. They were from Algeria, Azerbaijan, Bahrain, Georgia, Indonesia, Malaysia, Maldives, Mauritania, Nepal, the Philippines, Seychelles, Sri Lanka, Tanzania, Thailand and Zimbabwe. Among the special focus areas given were International Trade, Bilateral and Multilateral Trade Agreement and Process, Role of Private Sector in Economic Diplomacy, Designing Investment Policy, the Open Sky Policy and Trade Trends in 2017. In addition, there were also lectures on Scenario Planning and Future Studies, Economic Report Analysis, ASEAN Economic Community and Cross Cultural Negotiations.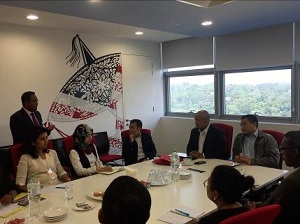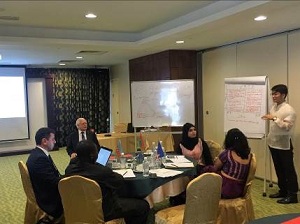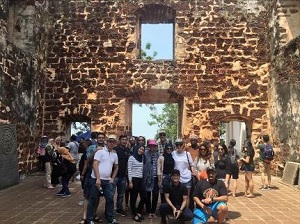 Prepared by:
Centre for Political Studies and Economic Diplomacy (PSED)