Opening Ceremony of the Diploma in Diplomacy (DiD) 2018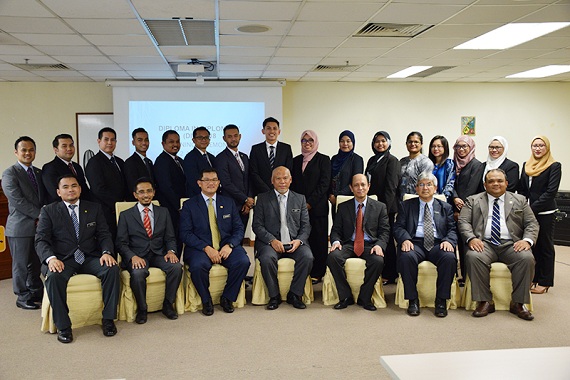 The Institute of Diplomacy and Foreign Relations (IDFR), Ministry of Foreign Affairs, Malaysia began its latest session of the Diploma in Diplomacy (DiD) on 2 April 2018. The DiD is a six-month compulsory professional training course for all junior officers of the Ministry of Foreign Affairs, Malaysia prior to their first posting abroad. It aims to enhance the participants' skills and knowledge in preparation for the various functions, roles and responsibilities at the Ministry, as well as Malaysia's Diplomatic Missions. Upon completion of the course in October 2018, the participants will be conferred their Diploma in Diplomacy. This newest intake comprises 16 energetic and enthusiastic participants from various divisions and departments of the Ministry.
The Opening Ceremony was officiated by Datuk Mohamad Sadik Kethergany, Director General of IDFR, in the presence of IDFR's Heads of Centres and their representatives. The Opening Ceremony commenced with a photo session of the participants and IDFR's management. Datuk Mohamad Sadik then proceeded to deliver his welcoming remarks. In his speech, he explained that the curriculum of the DiD is carefully designed to expose the participants to areas related to diplomacy and international relations while enhancing their diplomatic skills. In this regard, Datuk Mohamad Sadik expressed his hope that the course would guide and prepare all participants to bring out their very best, thus becoming expert and matured diplomats when serving abroad. He also hoped that the participants would fully utilise the DiD with its expertise and facilities at IDFR, as the best avenue to enrich their knowledge in the field of international affairs and politics.
The participants were also invited to introduce themselves before the end of the ceremony.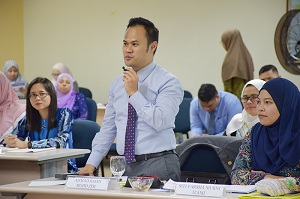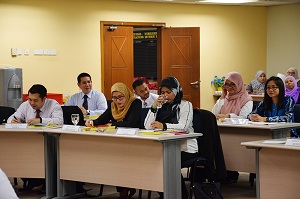 Prepared by:
Ahmad Radzi Mohd Zim
DiD 2018 Participant