"The definition of Art and Culture is broad, almost endless" – Ambassador Dato' Mohd Yusof Ahmad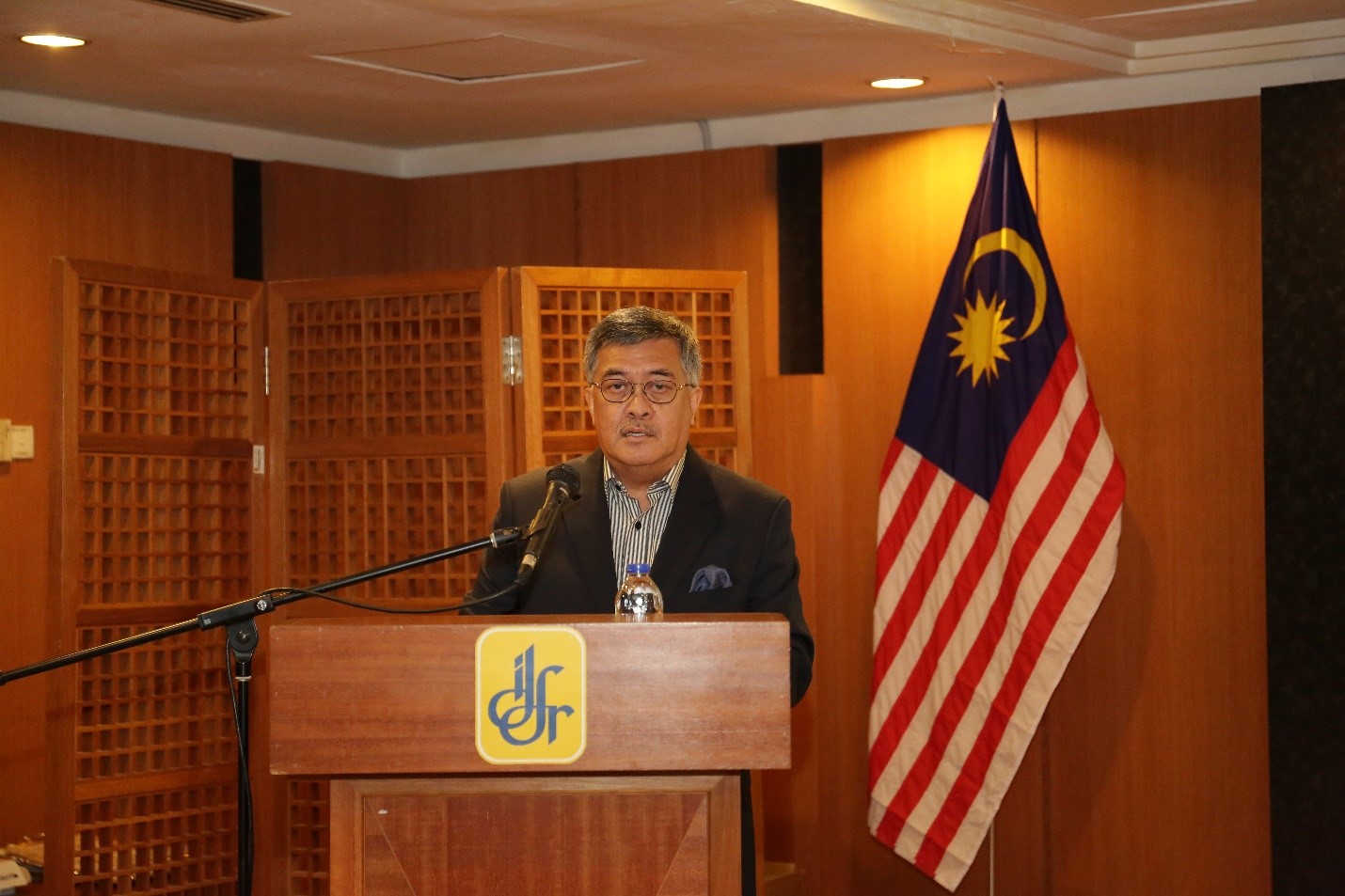 On 10 April 2019, IDFR was fortunate to have Ambassador Dato' Mohd Yusof Ahmad, a former Ambassador of Malaysia, for a lecture titled, Culture and Art: A Diplomatic Experience. IDFR's Cultural Diplomacy Lecture Series (CDLS) serves as an avenue to raise awareness and enhance understanding on the approaches of cultural diplomacy that can help promoting peace, stability and understanding at either the national, regional or global level.
At the beginning of this lecture, Ambassador Dato' Yusof expressed his passion for culture and art which started from an early age and it has become very dear to his heart. He claims that curiosity is the key that sparks one's interest for foreign art and culture. It was highlighted that his insights for the lecture was entirely a reflection of culture and art alongside the 22 years of vast encounters he has ventured into while travelling around the world as a diplomat.
In his lecture, the definition of culture and art was emphasised as broad, almost endless and that numerous things can be regarded as culture and art, depending on how one sees them. According to Ambassador Dato' Yusof, "art is regarded as the creation and manifestation of something beautiful and ecstatic either in a visual or behavioural form while culture inculcates these forms is a way of life one chooses to live - with aims of making it interesting and entertaining." Thus, culture and art is inseparable, as a shadow to a body. It was also added that it enriches our lives naturally as it continues to evolve and develop without losing its originality and becomes a significant aspects around which human civilisation has evolved from the dawn of time.
Later along the lecture, he shared his observation that culture and art has the potential to be a diplomatic tool in developing relations between countries, proceeding in various forms, as proven since the beginning of time up until this era of the fourth industrial revolution. Indeed, culture and art has never lost its charm. People's knowledge also broadens from the various cultural interaction of the world. In fact, it is also seen promising as an economic tool, income and revenue generating, in the tourism industry of a country.
The second observation presented with regard to culture and art was through the people and their way of life. He stressed that cultured people were a representation of their level of adaptability, tolerance and respect for other human and nature. The influence of reputation, social hierarchy consciousness and freedom of expression in some countries differed widely from his very own home country where position and status was still utmost valued. He also highlighted on the representation of culture through performance and visual art. In a nutshell, Ambassador Dato' Mohd Yusof Ahmad has brought forward that not only has culture and art sparked his interest in becoming a diplomat and experiencing diversity around the world but more importantly it was the exposure that has made him a better informed and cultured person.
This lecture which was well-attended by 120 participants was concluded with a Q & A session, followed by a presentation of memento by Ambassador Datuk Mohamad Sadik Kethergany, Director General of IDFR to Ambassador Dato' Mohd Yusof, as a token of appreciation for his sharing of experiences, thoughts and responses on culture and art as a diplomatic experience. Amongst the attendees were officials from the Ministry of Foreign Affairs, Ambassador of Thailand and representatives from the Embassies of Cambodia, Philippines and Laos, as well as the Dean for School of International Studies, Universiti Utara Malaysia (UUM) and other academicians; the Diploma in Diplomacy, Masters and SPKM programme participants of 2019; students from Universiti Technologi Mara (UiTM) and UUM.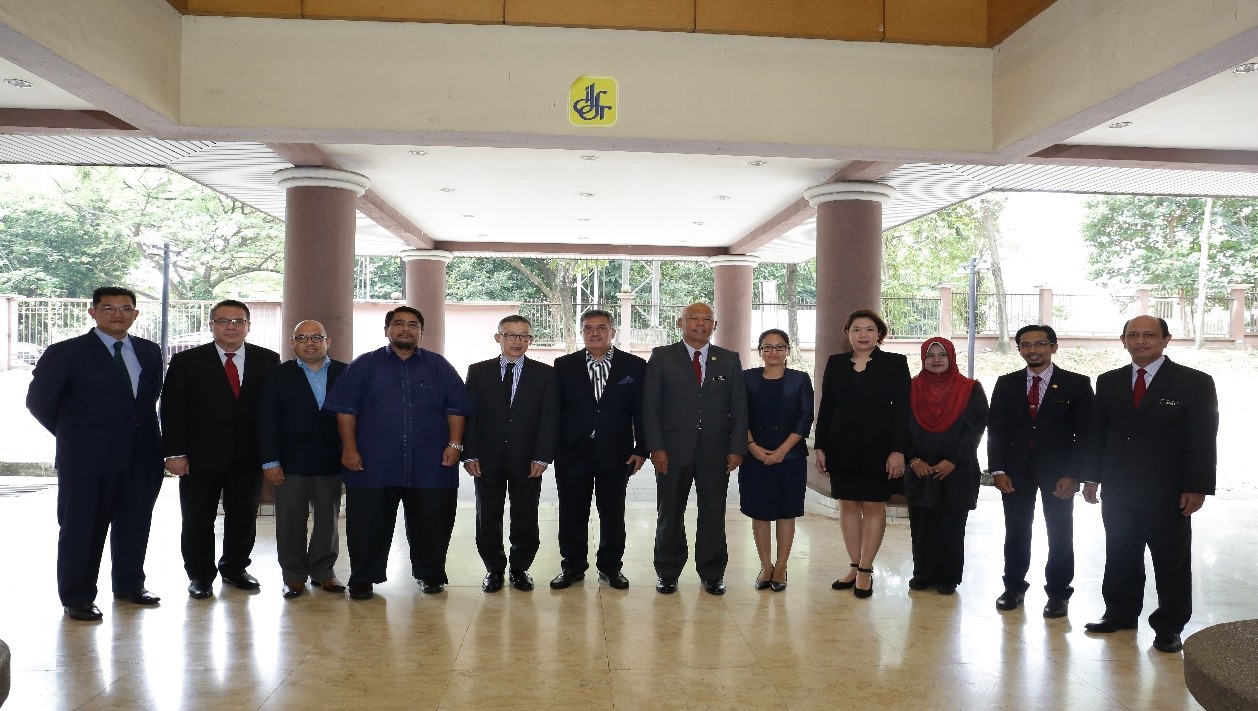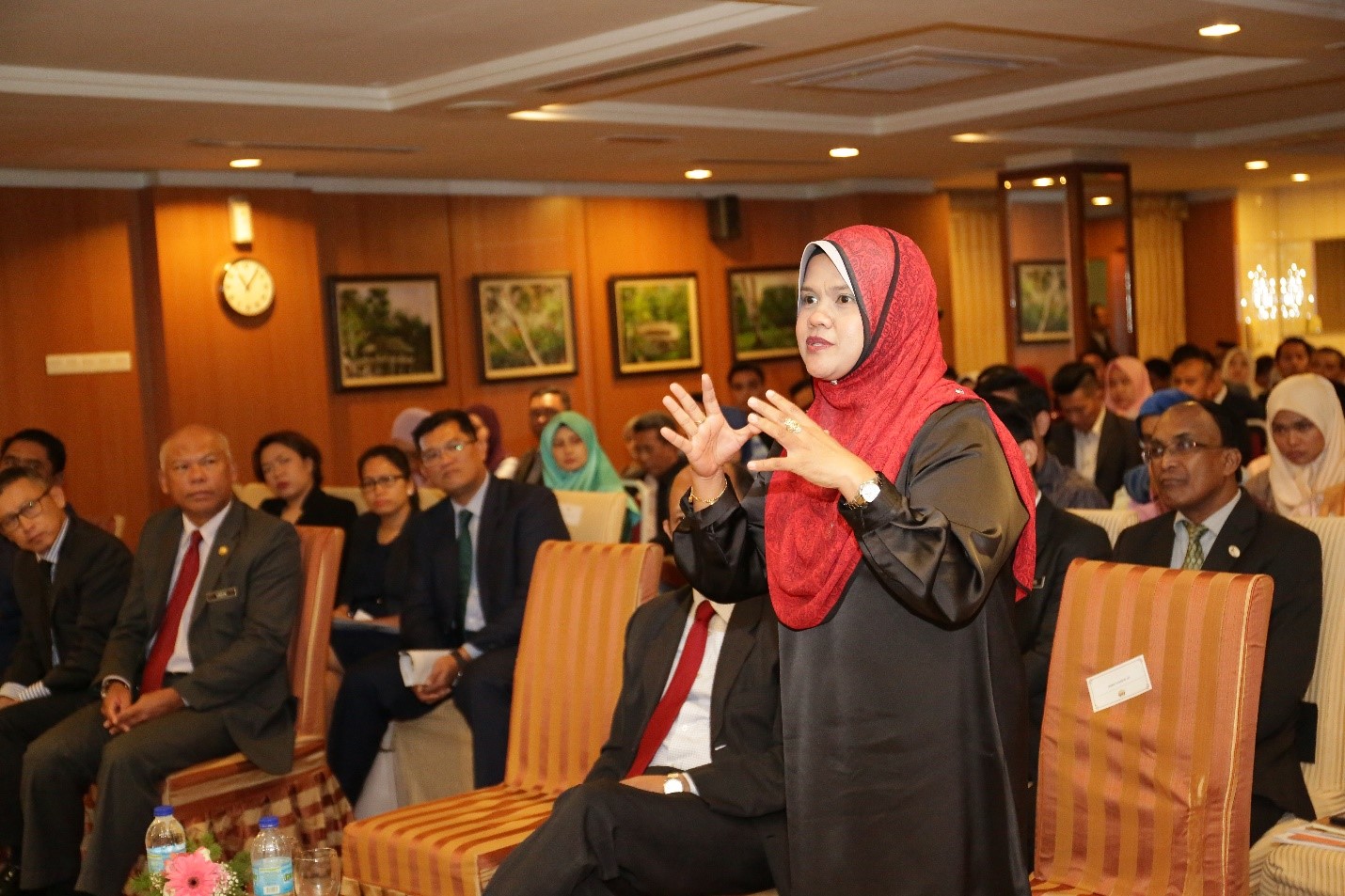 Prepared by:
Centre for Languages and Cultural Diplomacy (CLCD)