Fundamentals of English Language for Administrative Assistants of the Ministry of Foreign Affairs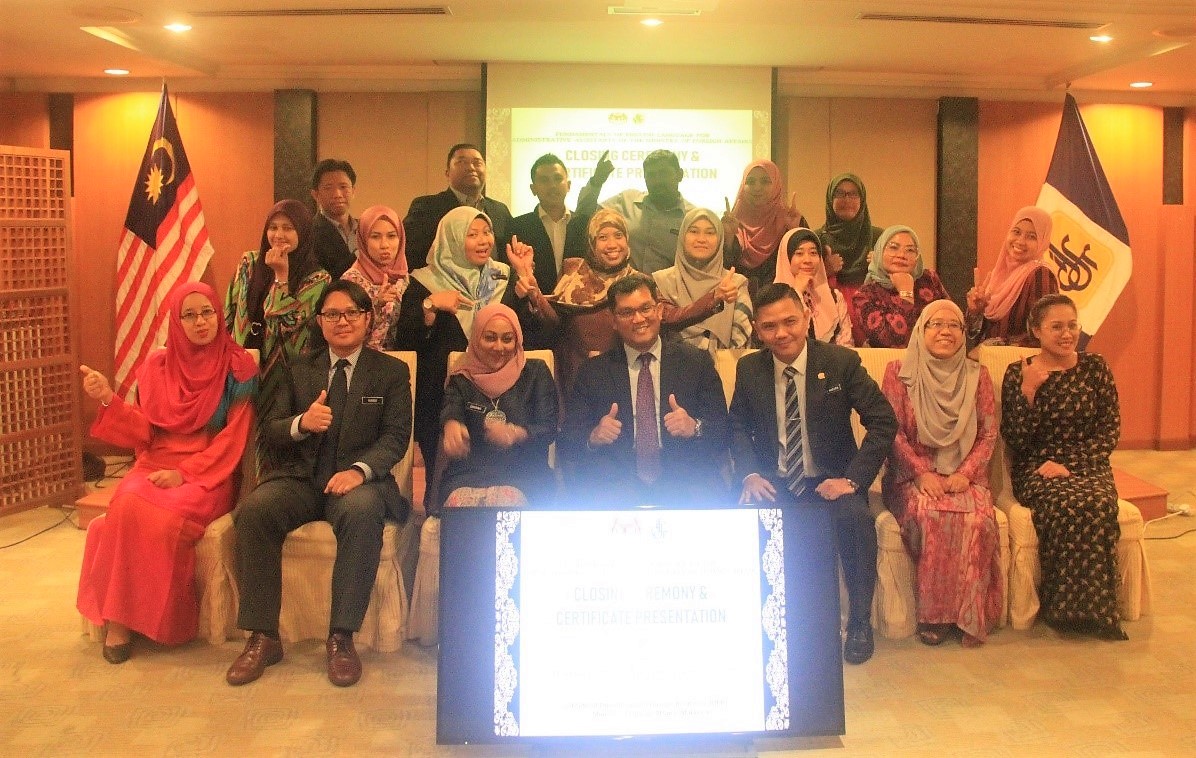 As an initiative to improve communication effectiveness among support staff of the Ministry of Foreign Affairs, the Centre for Languages and Cultural Diplomacy (CLCD) has successfully conducted a preliminary course, the Fundamentals of English Language for Administrative Assistants (Grade 17-24). The idea to design and conduct this course was initiated based on the growing need of proficiency and awareness of the English language in the government, while serving the Ministry both locally and internationally. The course was officially opened on Tuesday, 16 April 2019.
This course would serve as a strong stepping stone in drawing improvement for the officers and staff of the Ministry to acquire better English Language proficiency level to be effective in fulfilling their daily responsibilities. English Language is indispensable in the Ministry of Foreign Affairs as it is used as the medium of instruction in almost all official matters in the Ministry.
The evaluation for this course is aligned with the Common European Framework of Reference for Languages (CEFR). CEFR is an international standard for describing language ability. It describes language ability on a six-point scale, from A1 for beginners, up to C2 for those who have mastered a language. This provide a standard framework for language teaching and testing, such as teachers or learners, to see the level of different English Language proficiencies.
This three-day course has received positive and constructive responses from the participants; from Wisma Putra, IDFR and SEARCCT respectively. In the final day of the course participants were requested to answer a set of questionnaire meant to collect data on the needs of English Language for officers and staff of Wisma Putra. This data will later be tabulated, analysed and utilised in our research to further improve the content, pedagogy and teaching methodology of English Language proficiency courses conducted by CLCD. IDFR and CLCD believe this short course has been an effective kick-start for the officers and staff in equipping themselves with good communication skills and to improve their level of confidence. The course was officially closed by the director of CLCD on 18 April 2019. At this closing ceremony, certificates of attendance were presented to all participants who had successfully attended the course.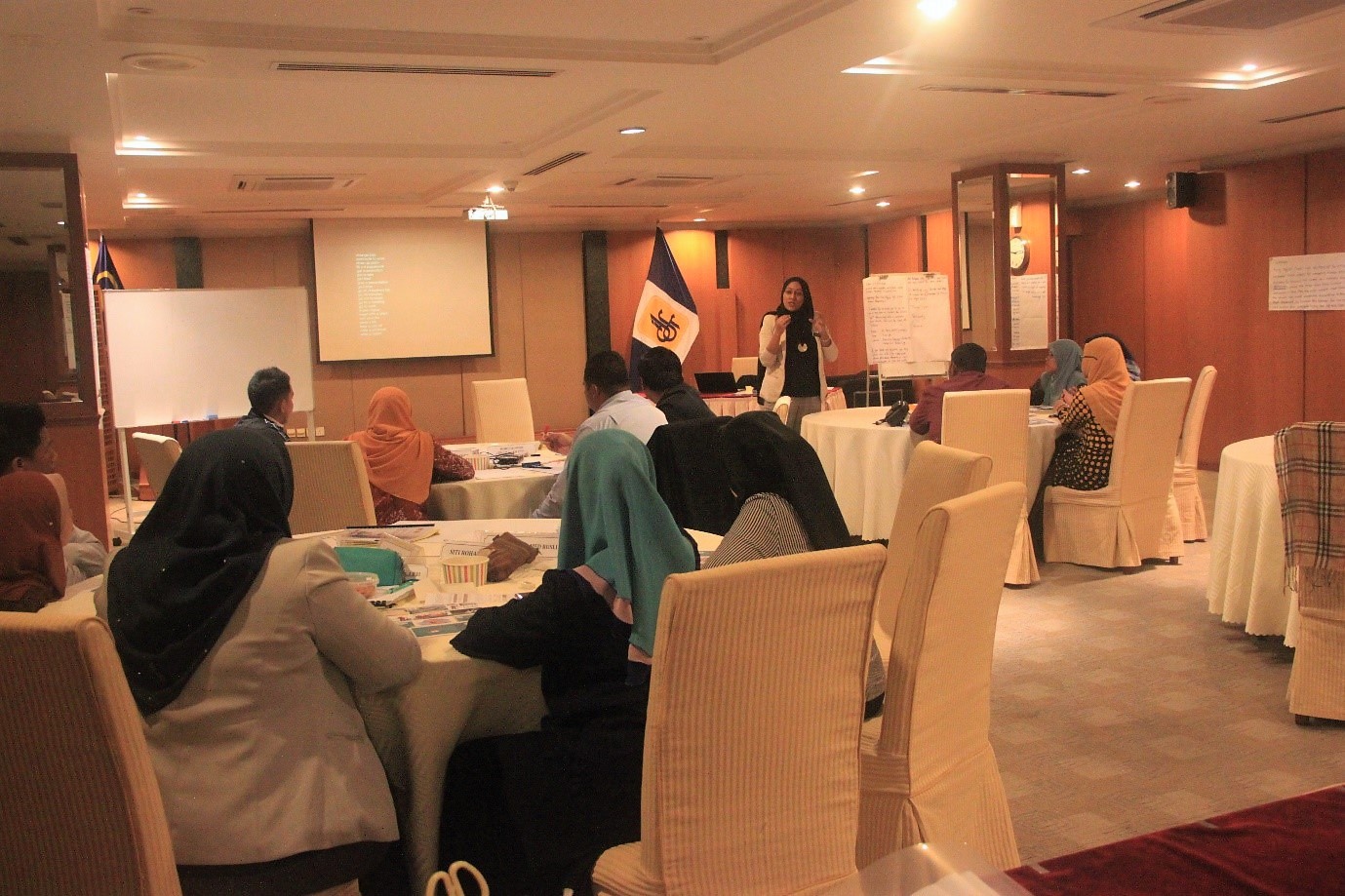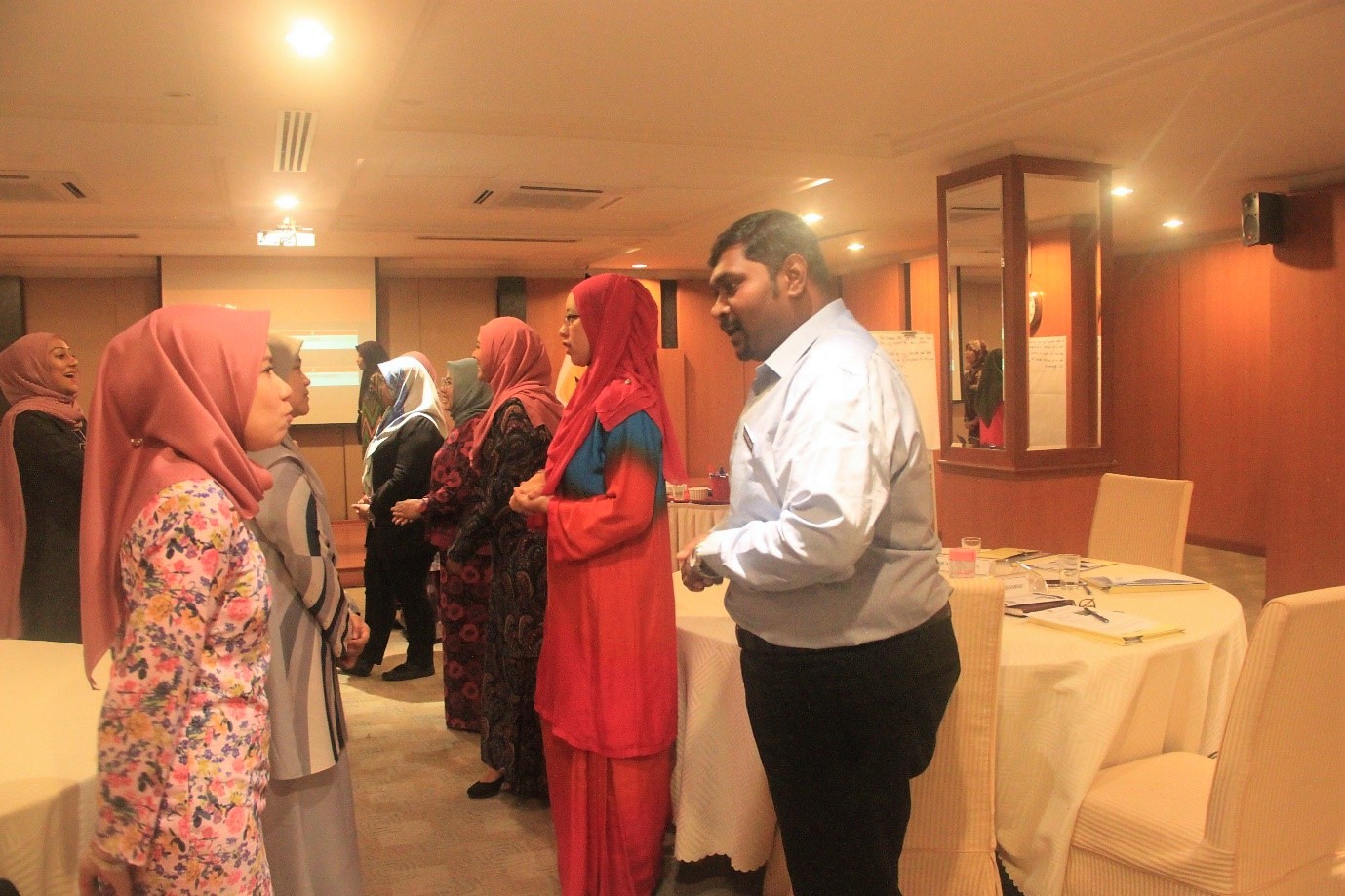 Prepared by:
Centre for Languages and Cultural Diplomacy (CLCD)