Practical English Language Usage for Executive Officers of the Ministry of Foreign Affairs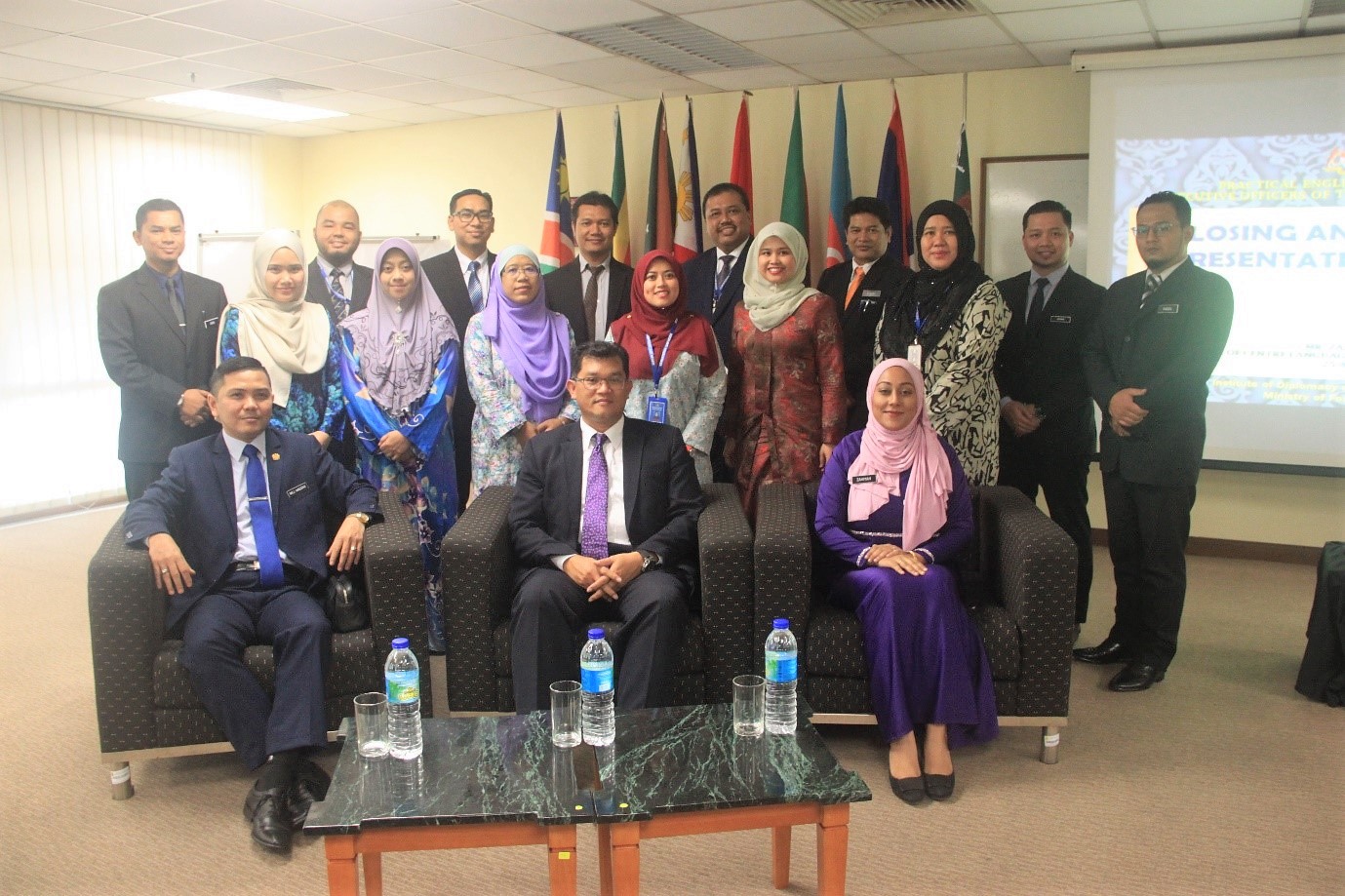 The Centre for Languages and Cultural Diplomacy (CLCD) has continued with its effort of providing English Language proficiency course to upgrade the level of language proficiency among officers and staff of the Ministry of Foreign Affairs, by organising a course for the Executive Officers of the Ministry. This second series of English Language intensive course is aimed to improve the four skills of English Language; listening, speaking, reading and writing of the Executive Officers (Grade 29-36), of the Ministry of Foreign Affairs. This group of officers is designated to assist the Administration and Diplomatic Officers (PTDs) in the Ministry. The Practical English Language Usage Course for Executive Officers of the Ministry of Foreign Affairs was held for three days; from 23 to 25 April 2019 at the Institute of Diplomacy and Foreign Relations (IDFR).
The course was attended by 14 participants from various departments of the Ministry of Foreign Affairs such as the Department of Bilateral Affairs, Department of Multilateral Affairs, Department of Management Service, Department of Policy Planning and Coordination, ASEAN – Malaysian National Secretariat, Department of Protocol and Consular, IDFR, Southeast Asia Regional Centre for Counter-Terrorism (SEARCCT) and Department of Maritime Affairs.
Throughout this three-day course, the participants were exposed to various contents and skills on reading, writing, listening and speaking. During the final day of the course, the participants were evaluated based on the Common European Framework of References for Languages (CEFR). CLCD is now using CEFR in gauging proficiency levels of participants who attended English Language proficiency test conducted by this centre. Besides determining proficiency levels, this framework can also be used to set clear targets for achievements within language learning, and to help define language proficiency levels, as well as to interpret language qualifications.
In the final day of the course participants were requested to answer a set of questionnaire meant to collect data on the needs of English Language for officers and staff of Wisma Putra. This data will later be tabulated, analysed and utilised in our research to further improve the content, pedagogy and teaching methodology of English Language proficiency courses conducted by CLCD.
IDFR believes that through this special course, the officers will be fully equipped to perform their duties efficiently at the ministry and at missions abroad. Mr. Zakaria Nasir, the Director, Centre of CLCD, delivered the closing remarks and presented the certificates to the participants during the closing and certificate presentation ceremony which was held on 25 April 2019.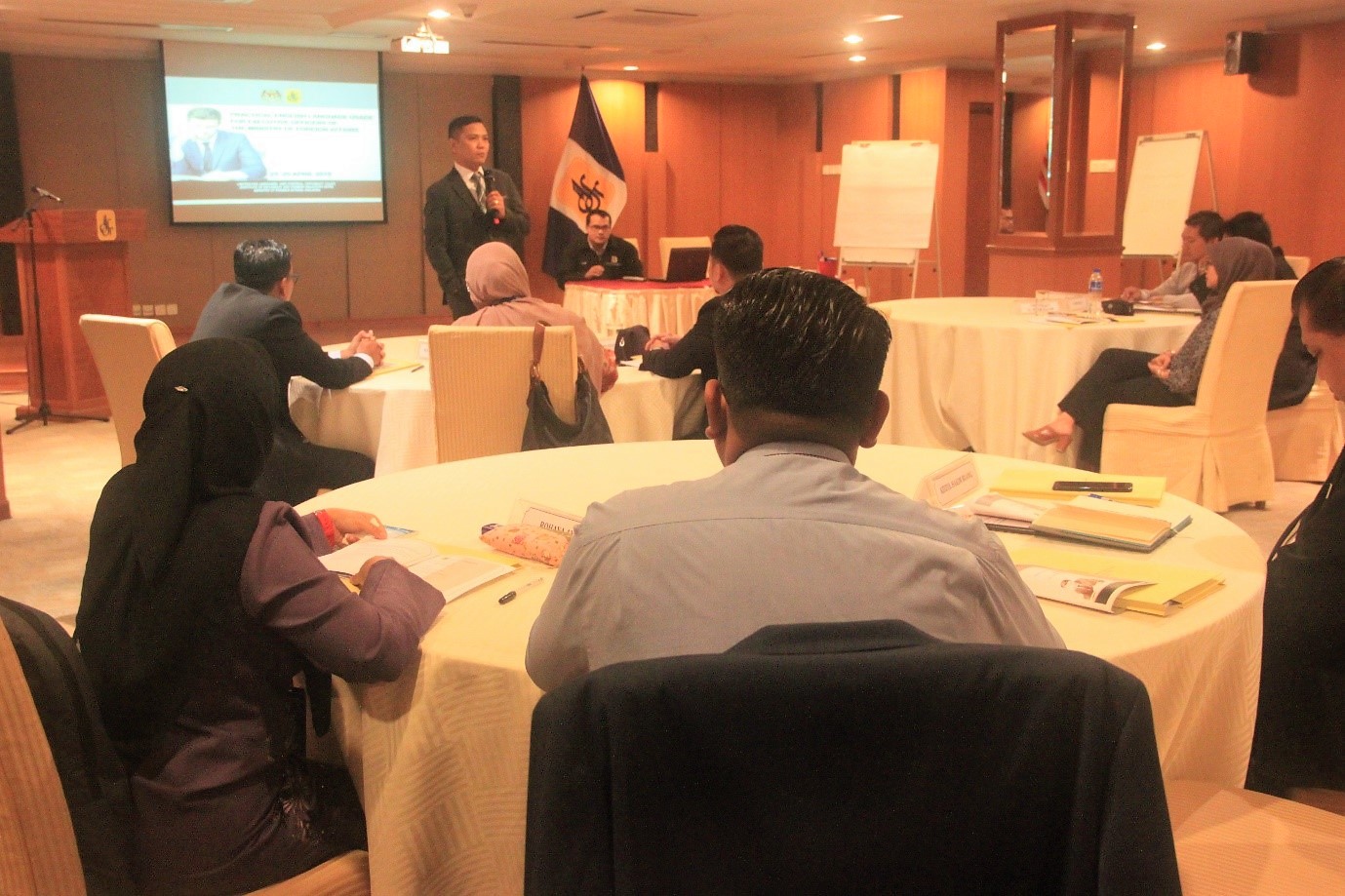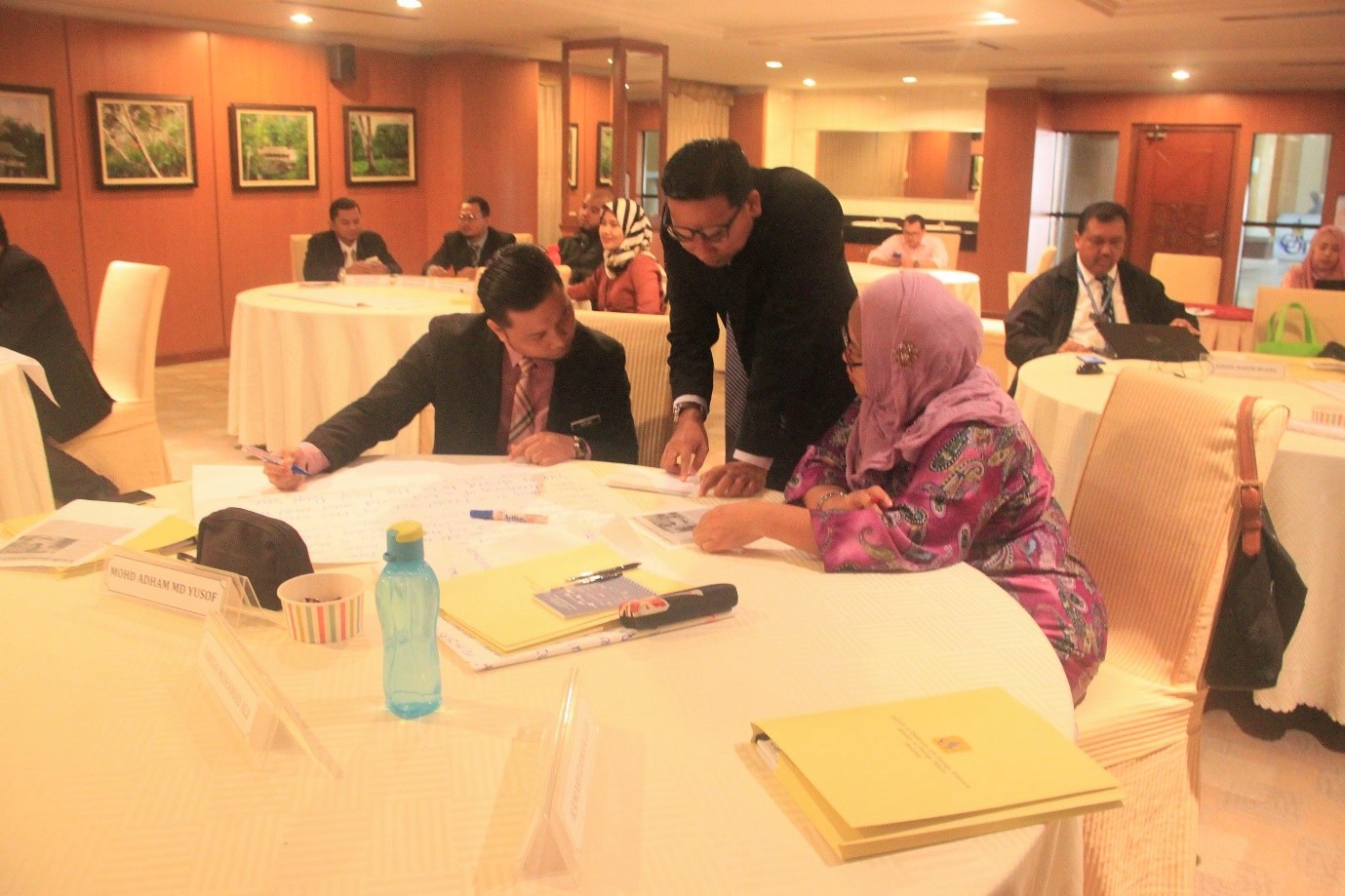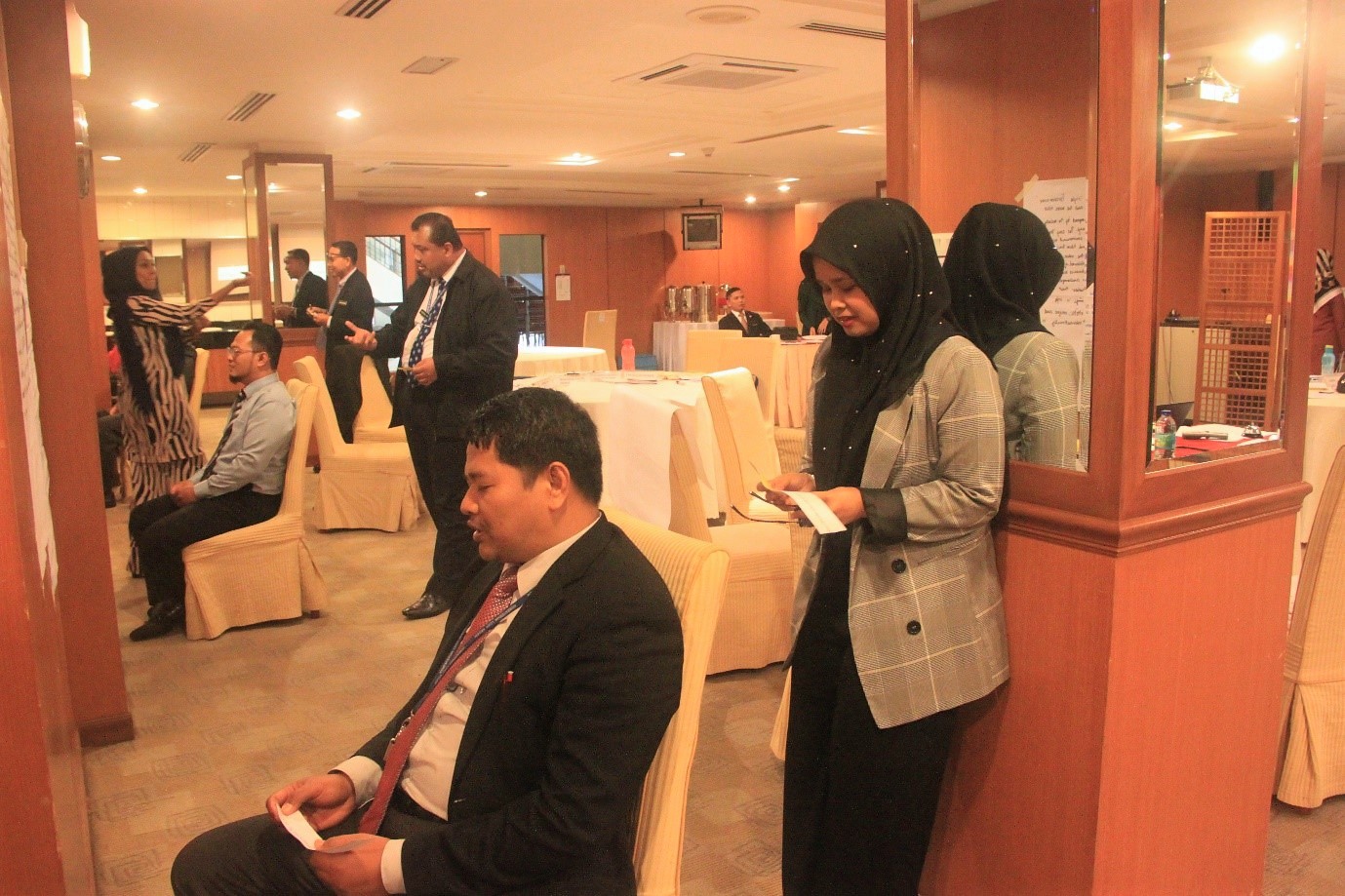 Prepared by:
Centre for Languages and Cultural Diplomacy (CLCD)