MTCP: Crisis Management Course for Senior Officers 2019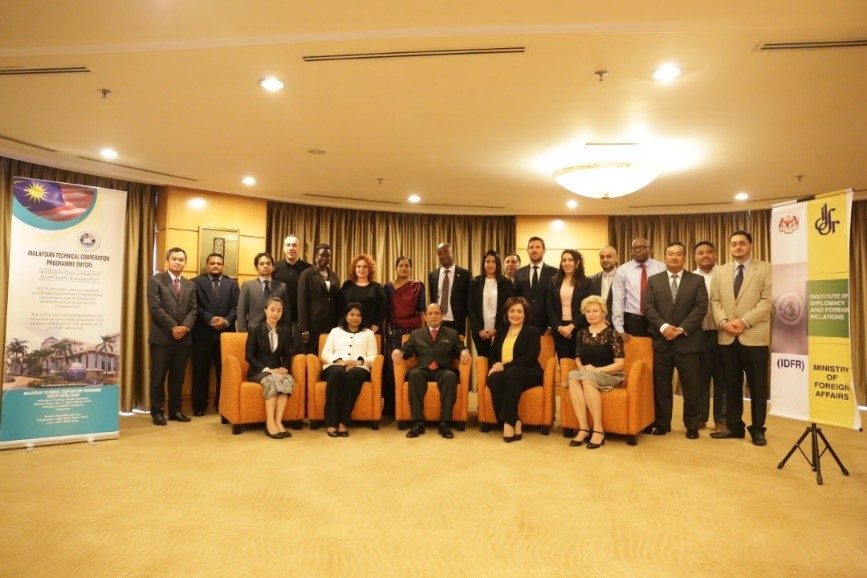 IDFR recently concluded its second Malaysian Technical Cooperation Programme (MTCP) course for the year. The MTCP: Crisis Management Course for Senior Officers 2019 was held from 23 to 30 June at PNB Perdana Hotel and Suites, Kuala Lumpur. It was attended by 18 foreign participants from Albania, Azerbaijan, Bosnia and Herzegovina, Dominican Republic, Egypt, Georgia, Lao PDR, Mauritius, Nigeria, Oman, Palau, Palestine, Samoa, South Sudan, Sri Lanka, Ukraine, Vietnam and Zimbabwe, as well as four senior officers from the Ministry of Foreign Affairs, Malaysia.
The programme had been designed for the senior diplomats emphasising on topics related to Crisis Management, inter alia Strategic Thinking in Crisis Situations; Crisis Negotiations; Media Response in Crisis Management and Breaking the Corruption Chain. They also participated in two panel discussions titled Malaysia's Economic Diplomacy and Malaysia's Aviation Crisis. The speakers/panellists were serving officers/practitioners from the Ministry of Foreign Affairs, Malaysia External Trade Development Corporation, Malaysian Investment Development Authority, Ministry of Primary Industries, as well as former ambassadors, namely, Dato' Dr. Fauziah Mohd. Taib, Dato' Iskandar Saruddin and Dr. Azhari Karim. A visit to the Ministry of Foreign Affairs and various landmarks including the Putra Mosque, Millennium Monument, and Putrajaya International Convention Centre was also arranged as part of their study visit to Putrajaya. They were also taken to Batu Caves, Royal Selangor Pewter Centre, Central Market and Kuala Lumpur Tower during the weekend.
The Closing and Certificate Presentation Ceremony for the programme was held on Friday afternoon, 28 June 2019. Present during the ceremony were H.E. Olexander Nechytaylo, Ambassador of Ukraine to Malaysia; H.E. Nikoloz Apkhazava, Ambassador of Georgia to Malaysia; H.E. Gamal Abdelrehim Metwally, Ambassador of Egypt to Malaysia; and H.E. Walid Abu Ali, Ambassador of Palestine to Malaysia as well as representatives from the embassies and high commissions of Mauritius, Nigeria, Sri Lanka and Zimbabwe. Ambassador Mohammad Azhar Mazlan, Head of Centre for Political Studies and Economic Diplomacy delivered the closing remark, followed by the certificate presentation ceremony. Ms. Shireen R.S. Far, the class representative and a Palestinian diplomat, then delivered a vote of thanks on behalf of the participants. A montage of the participants' activities throughout the eight days was shown prior to everyone enjoying a wide spread of hi-tea. Considering good feedback and attendance by members of the diplomatic corps during the closing ceremony, the course has been a success for IDFR.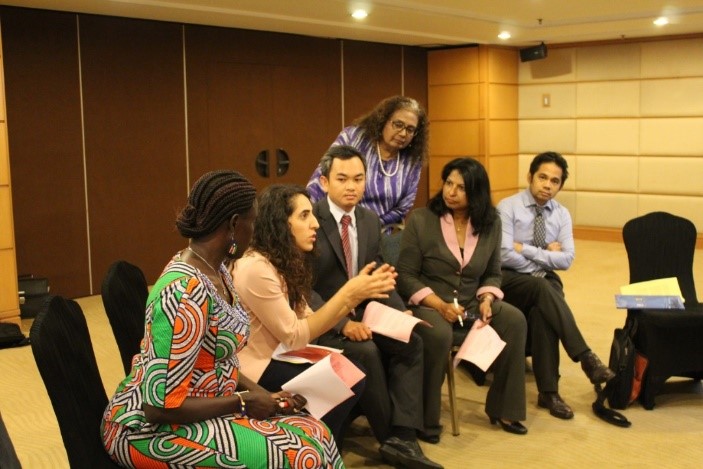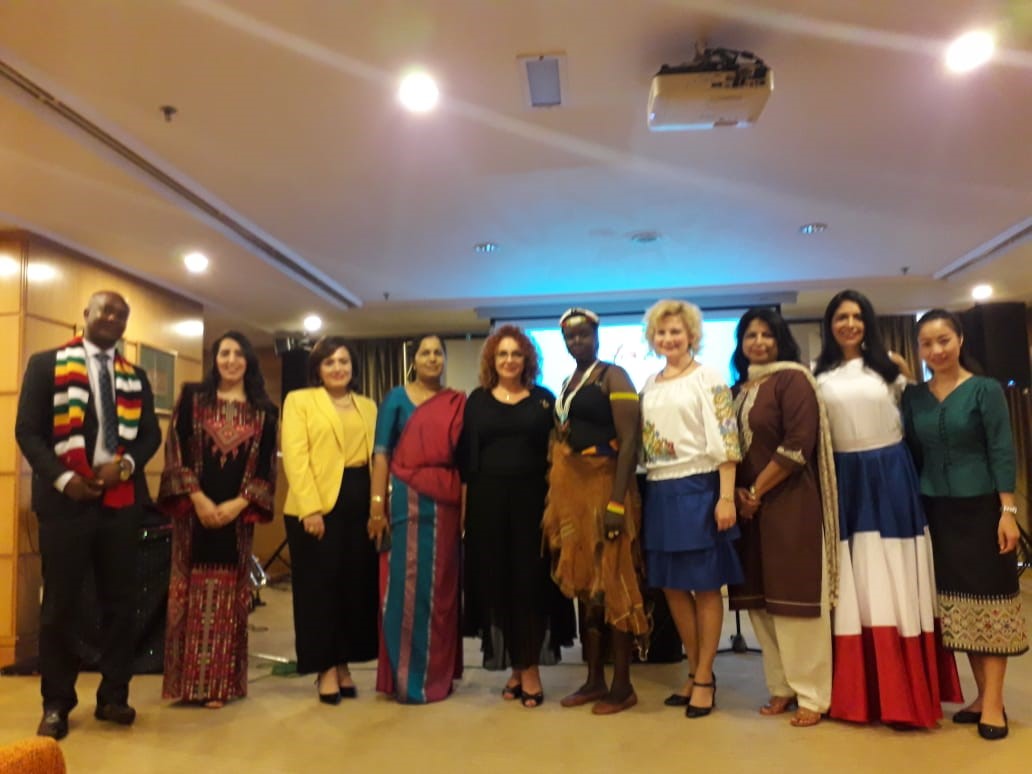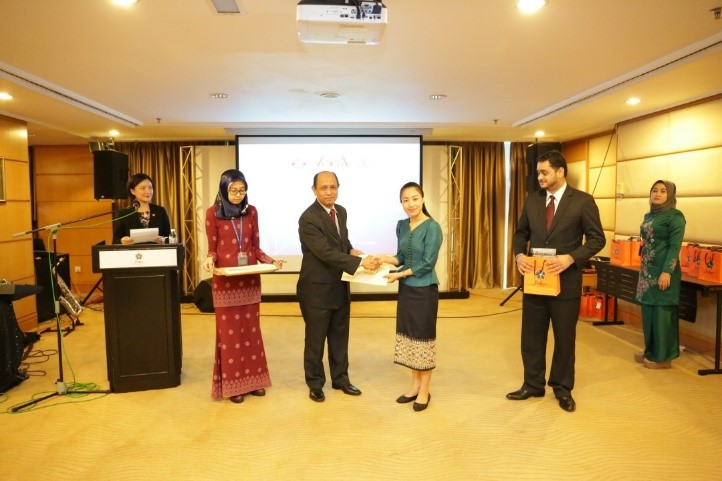 Prepared by:
Centre for Political Studies and Economic Diplomacy (PSED)