Grammar Made Easy: A Workplace English Grammar Workshop Level 1
The Centre for Languages and Cultural Diplomacy (CLCD), Institute of Diplomacy and Foreign Relations (IDFR), conducted the first series of the Grammar Made Easy Workshop from 25 to 27 June 2019. The course was attended by participants from various divisions of the Ministry of Foreign Affairs and other government agencies, among others, the Malaysia Anti-Corruption Commission, Social Welfare Department, Road Safety Department and Cure and Care Vocational Centre.
Accuracy in spoken and written communication is a crucial skill in making sure that messages are conveyed effectively at the workplace. Realising this, the course was aimed to help improve and enhance the participants' proficiency in English through different grammatical content in a work-related context in enabling them to function more efficiently and effectively at their workplace.
During the course, the participants went through different modules to communicate better in English, use correct grammatical structures competently within a professional context and present information orally and in written form with confidence and appropriateness within a professional context. One session touched on the usage of Malaysian English and Broken English, creating awareness for the participants on the usage. The participants were also exposed to the use of grammar from parts of speech and tenses in constructing sentences, active and passive voice in minute taking to using modal verbs in giving advice. Most importantly, they were given the opportunity to participate and practise these grammatical rules in various activities introduced by the trainers such as socialising, exchanging information and telephoning.
This course also sought to help the participants by providing them with the most essential workplace English grammar for practical day-to-day usage, to provide practical and proven strategies for participants to apply and see immediate improvement in effective spoken sentences and writing skills. In addition, the workshop also acts as a platform for participants to build their self-esteem in using the language at the workplace. Another added value from the workshop was the conduct of a Grammar Pre and Post Test which measured the amount of learning that the participants have acquired after completing the workshop. The expectation to this testing was that participants will be better equipped than what they initially accomplished based on an increase in knowledge and understanding.
The participants gave favourable feedback to the course. They were of the view that the course materials were well planned and sequenced accordingly. The course contents were easy to understand and could be adapted, and many found the course beneficial and managed to enhance their grammatical skills in presenting information verbally and in written form.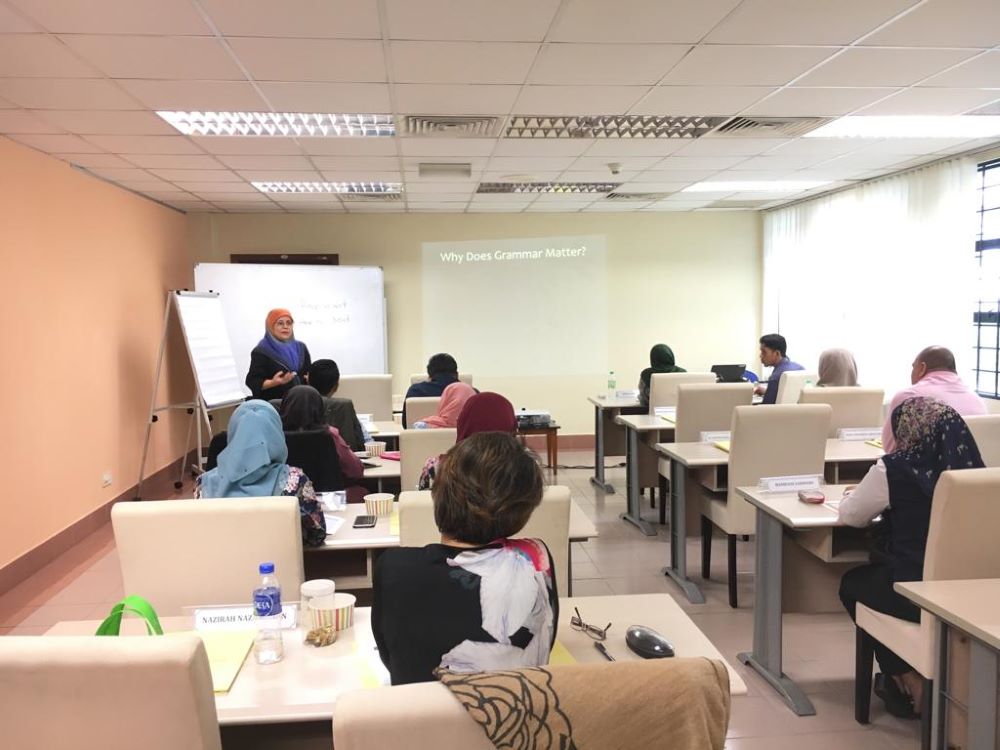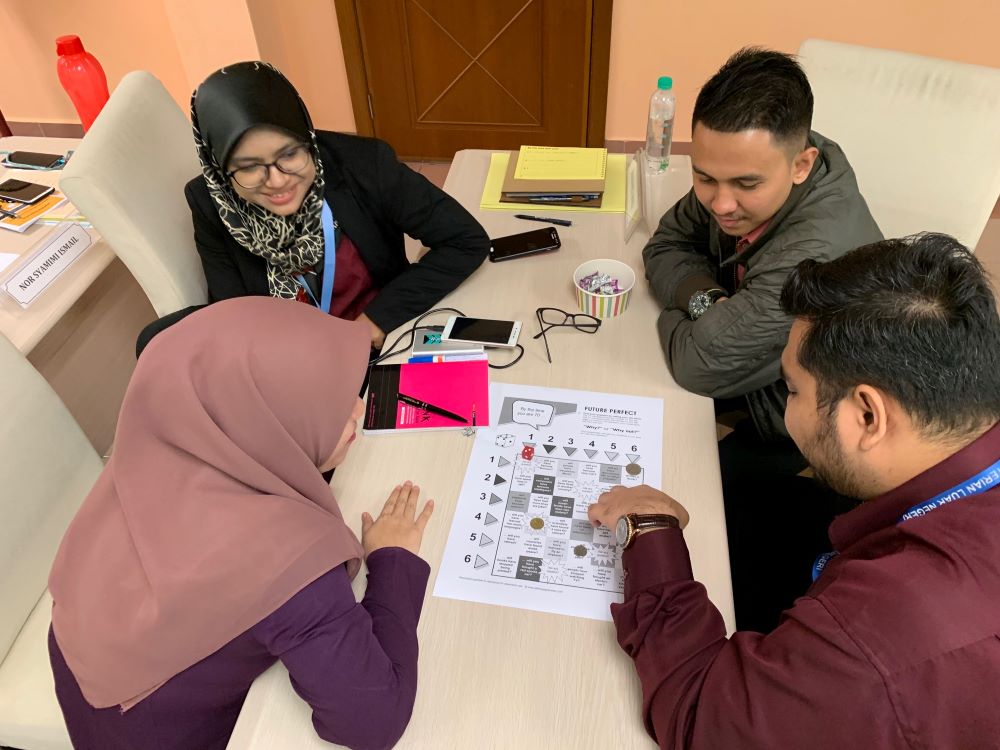 Prepared by:
Centre for Languages and Cultural Diplomacy (CLCD)