Ambassador Lecture Series (ALS) 1/2019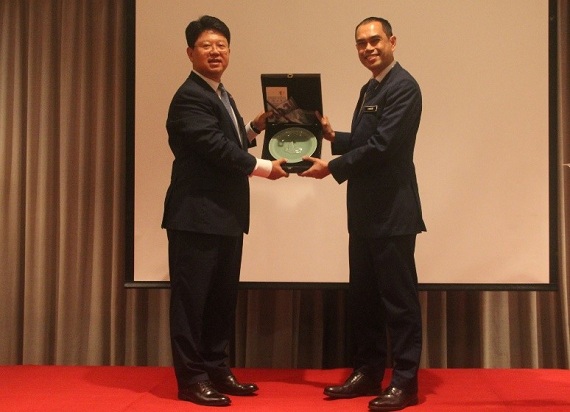 Malaysia's diplomatic relations with the People's Republic of China were established with the historic inaugural visit by then Prime Minister Tun Abdul Razak Hussein to Beijing in May 1974.
To commemorate the 45th anniversary of diplomatic relations between the two countries, the Centre for Political Studies and Economic Diplomacy (PSED), IDFR organised a lecture entitled, "45th Anniversary of Diplomatic Relations between Malaysia and China: Reflecting on the Past for a Prosperous Future" on 19 September 2019. The speaker was His Excellency Bai Tian, Ambassador of the People's Republic of China to Malaysia.
H.E. Bai Tian commenced his lecture by dividing the main theme into four subtopics: China's development; China's foreign policy towards neighbouring countries; the Belt and Road Initiative (BRI); and China-Malaysia relations.
With regard to China's development, he said that it is now the second largest economy and the largest trading country in the world. Its growth has contributed more than 30 per cent to annual world growth, with a GDP of USD 13.6 trillion in 2018.
China's foreign policy towards neighbouring countries is based on four keywords: friendship, good faith, mutual benefit, and inclusiveness. Guided by these keywords, the mutual trust between China and its neighbouring countries has strengthened and deepened the convergence of interests.
As for the BRI, H.E. Bai Tian described it as a platform for all-round cooperation, with aims of promoting a balanced, sustainable world economy as well as common prosperity for all. In order to achieve that, China is enhancing five connectivity areas: policy, infrastructure, trade, finance, and people-to-people.
In terms of China-Malaysia relations, H.E. Bai Tian explained that both countries have carried out mutually beneficial cooperation and have subsequently gained from this bilateral friendship of mutual respect, equality and harmonious coexistence. Moreover, it is an example of how big and small countries with different national conditions and political systems get along harmoniously, achieving win-win cooperation. He added that Tun Dr. Mahathir Mohamad's two visits to China in less than 10 months and his attendance at the 2nd Belt and Road Forum for International Cooperation in Beijing attest to the importance of China-Malaysia relations.
The esteemed speaker summed up his lecture by proposing that China and Malaysia should become partners in implementing the BRI, in cultural and civilizational exchanges, in peaceful settlement of disputes and maintaining regional stability, as well as in promoting Asian values and upholding the international system.
The lecture was attended by approximately 70 guests, including members of the diplomatic corps in Kuala Lumpur, officials from the Ministry of Foreign Affairs (KLN), Ministry of International Trade and Industry (MITI), Malaysian Investment Development Authority (MIDA), and local academia.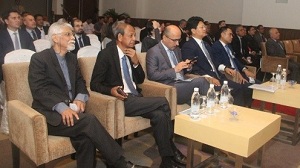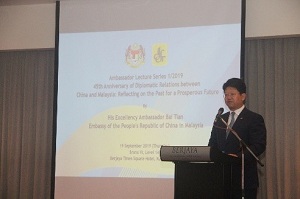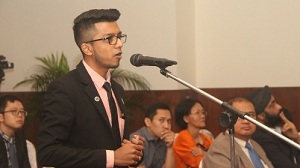 Prepared by:
Centre for Political Studies and Economic Diplomacy (PSED)