Negotiation Course for Mid-Level Officers 2021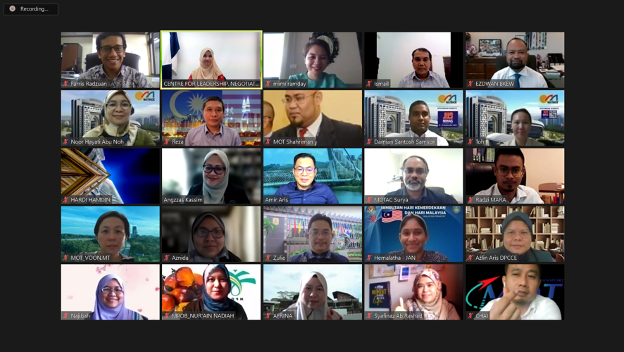 The Centre for Leadership, Negotiation and Public Diplomacy (LNPD), IDFR had successfully organised the Negotiation Course for Mid-Level Officers for the year 2021. The course was held online from 24 to 26 August 2021 and was intended for Malaysian diplomats as well as Malaysian government officials at mid-career level of Grade 48 to 52, who are involved in negotiations in formal and informal settings with the government and non-government actors, both locally and internationally.
Thirty-nine participants who attended the course were officers from various ministries, departments, and agencies of the Malaysian government. They were from the Ministry of Foreign Affairs, National Audit Department, Ministry of Education, Ministry of Higher Education, Malaysia External Trade Development Corporation, Malaysian Palm Oil Board, Ministry of Domestic Trade and Consumer Affairs, Ministry of Tourism, Arts and Culture, Ministry of International Trade and Industry, Ministry of Transport, Malaysian Timber Industry Board, and Majlis Amanah Rakyat.
This course was designed to enhance participants' understanding of steps and approaches towards effective negotiation to favourable outcomes, equip participants with the skills to successfully prepare, undertake, and conclude negotiations in formal and informal settings with the government and non-government actors, both locally and internationally, and strengthen participants' negotiation skills so that they will be able to develop their personal negotiation style in a challenging, actor-oriented, international environment. The course was also designed to inspire, illustrate, and ignite important key strategies and tools to enhance the negotiation and influence favourable outcomes. During the three-day course, the participants were exposed to the modules such as The Principles and Process of Negotiation; Different Negotiating Types and Styles; Negotiating Mindset and Managing Emotion; Negotiation Strategies and Tactics, and The Power of Framing and Reframing in Negotiations. They also had the opportunity to actively participate in various activities in Group Dynamics, Breakout Session: Simulated Activities, Group Discussion, Group Presentation and Reflection, and Negotiation Patterns: Proven Approaches.
At the end of the course, Mr. Hamizan Hashim, Director of LNPD, delivered his closing remark whereby he expressed his special appreciation and gratitude to the experts for delivering and sharing with the participants their views and invaluable experiences. He also congratulated all participants for their commitment and active participation throughout the course. Based on the participants' feedback, they had benefitted immensely from the course and look forward to applying their newly acquired knowledge in their workplace.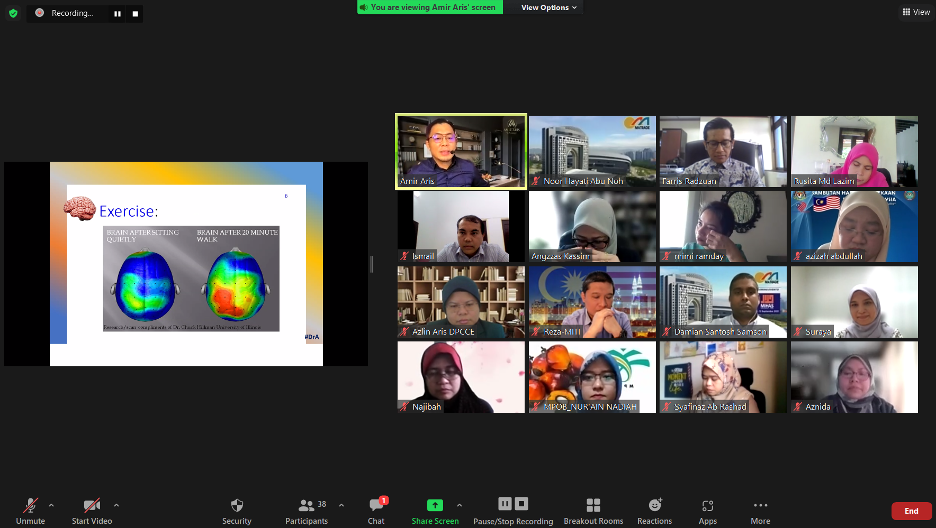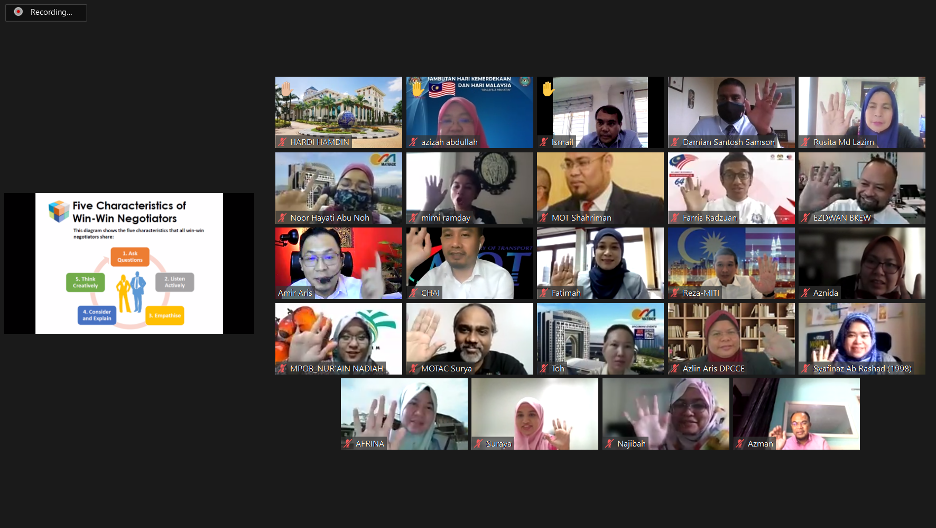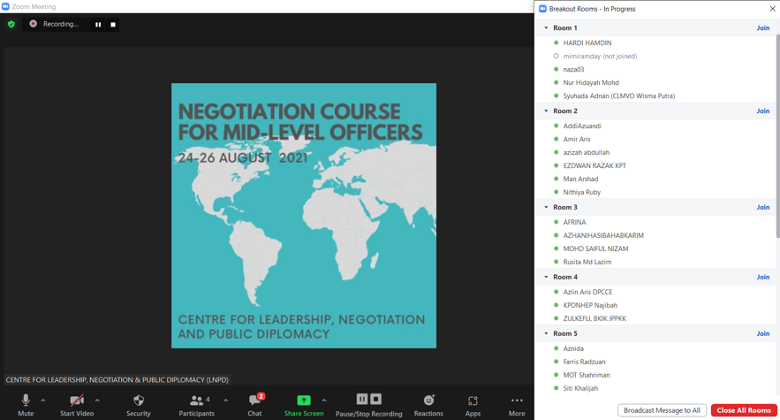 Prepared by:
Centre for Leadership, Negotiation and Public Diplomacy (LNPD)