Economic Diplomacy Series 1/2020: "Malaysia and COVID-19: From Lockdown to Economic Recovery"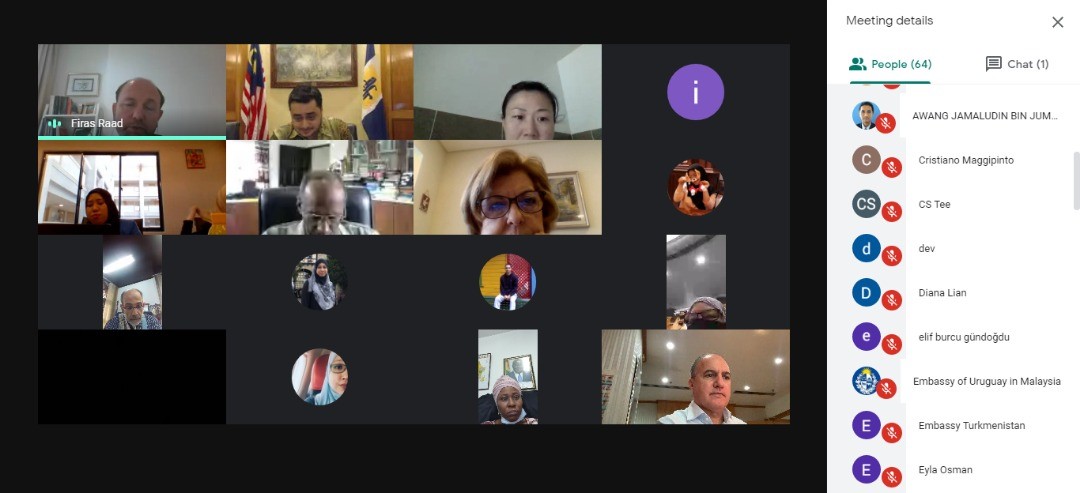 The Economic Diplomacy Series 1/2020 was held on 9 July 2020. The fruitful and informative session was presented by Dr. Firas Raad, Country Manager for Malaysia, East Asia and Pacific, World Bank Group on the topic of Malaysia and COVID-19: From Lockdown to Economic Recovery. The lecture series, which is conducted twice a year, aims to provide a platform for knowledge and information sharing on current issues and to gauge the understanding of their impact on Malaysia's economy.
As we are currently in an unprecedented crisis: which is the fight against the COVID-19 pandemic, Dr. Firas' lecture focused on several key points; the global economic impact of the COVID-19 pandemic, Malaysia's public health response, the impact on the Malaysian economy, economic support measures and recovery plan, the outlook for economic growth and the laying of foundations for structural changes. He explained that in the first quarter of 2020, the world faced a supply and demand shock that resulted in a synchronized collapse of global economic activity which then led to the simultaneous lockdown across the world. Although Malaysia had the highest number of infected cases in Southeast Asia in the beginning, the country slowly saw a decline in the numbers as it enters the Recovery Movement Control Order (RMCO) period.
Dr. Firas applauded the Malaysian government for successfully mounting an effective public health response, which was its major priority right from the beginning. He added that Malaysia's hospital system was not threatened by being overwhelmed with patients that contracted the virus. However, he cautioned that the people must still be vigilant and mindful of the possibility of resurgence of cases. He further explained that Malaysia is currently making a comeback on recovering the economy as compared to several Southeast Asian countries based on the exponential graph of Purchasing Managers' Index (PMI).
The session was held via Google Meet and participated by representatives from, among others, ministries, foreign missions, universities, think tanks and financial institutions as well as students from IDFR's Diploma in Diplomacy programme.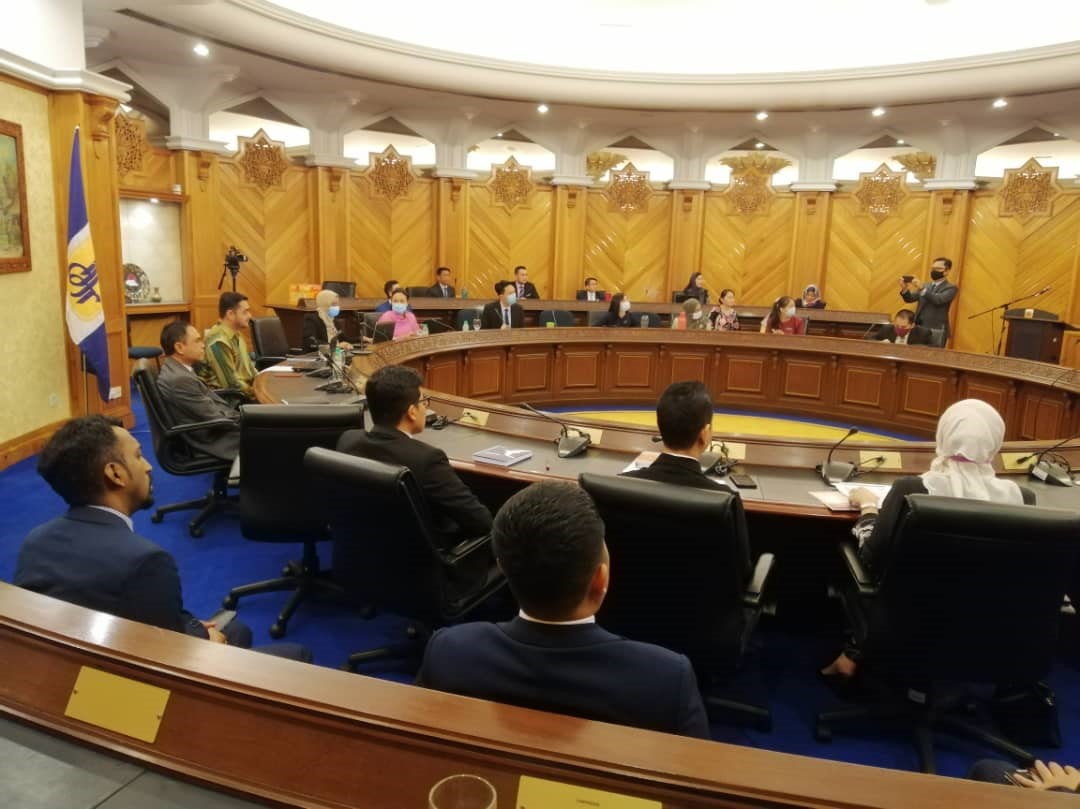 Prepared by:
Centre for Political Studies and Economic Diplomacy (PSED)