Diploma in Diplomacy (DiD) 2020: Defending the National Interests (DNI)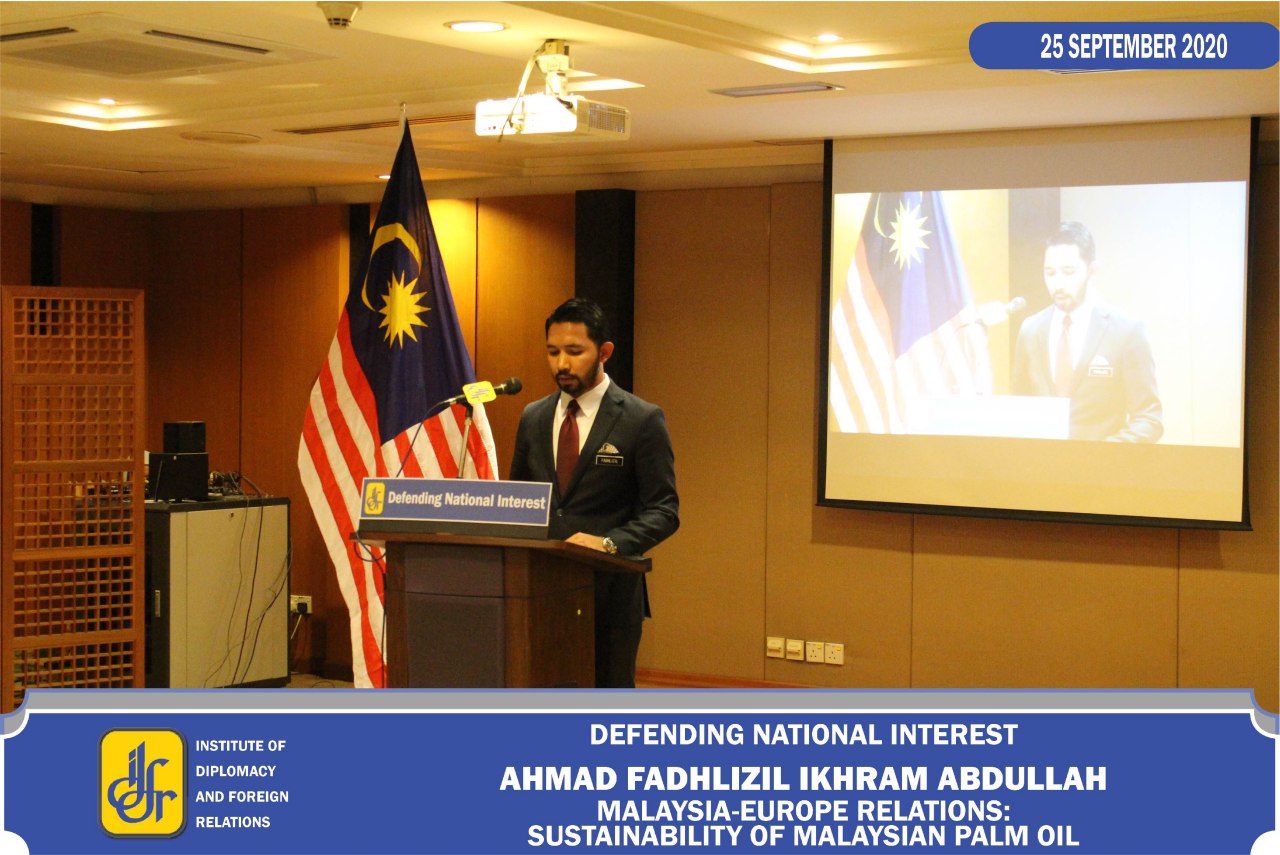 The Defending National Interests (DNI) is one of the main highlights of the Diploma in Diplomacy (DiD) 2020 programme. The DNI module was held from 23 to 25 September 2020 at the VIP Dining Hall, Hostel Block, Institute of Diplomacy and Foreign Relations (IDFR).
Twenty two DiD participants undertook the DNI module, which was organised by the Competency Enhancement Centre (CEC). The module was conducted through a press conference simulation exercise whereby the participants had the opportunity to demonstrate their skills in effective communication, media handling and English proficiency that they have acquired during the DiD 2020 programme.
Participants also presented press releases and were required to respond to a variety of questions from the panelists. In addition to communication skill, the participants were assessed based on other criteria including their knowledge on the subject matter, the ability to remain calm under stressful situations, analytical thinking and stewardship in their presentations.
Among the permanent panelists for the DNI were Mr. Brian Cracknell as lead Consultant from Language Works; Dr. Azhari Karim representing the Association of Former Malaysian Ambassadors (AFMA) and Associate Professor Mr. M. Krishnamoorthy, Journalist representing Foreign Correspondents Club of Malaysia. Other panelists included YBhg. Dato' Mohd Zamruni Khalid, Director General, Institute of Diplomacy and Foreign Relations (IDFR); senior officers from Wisma Putra and IDFR.
Overall, the DiD participants had shown composure in handling questions from the panelists. Through the DNI programme, the participants had shown an increased competency in their communication and handling media skills. CEC hopes that with the enhanced knowledge and skill set, our future diplomats will be able to execute their duties in furthering and protecting Malaysia's national interests and foreign policies internationally.
Note:
IDFR would like to express its utmost appreciation to all the panelists for taking their time off their busy schedules to become one of the panelists during the Defending National Interests module. IDFR would also like to express its appreciation to the Institute of Public Relations Malaysia Students Association (IPRMSA), UiTM Malacca Chapter for their professionalism and coverage of the DNI module from 23 to 25 September 2020.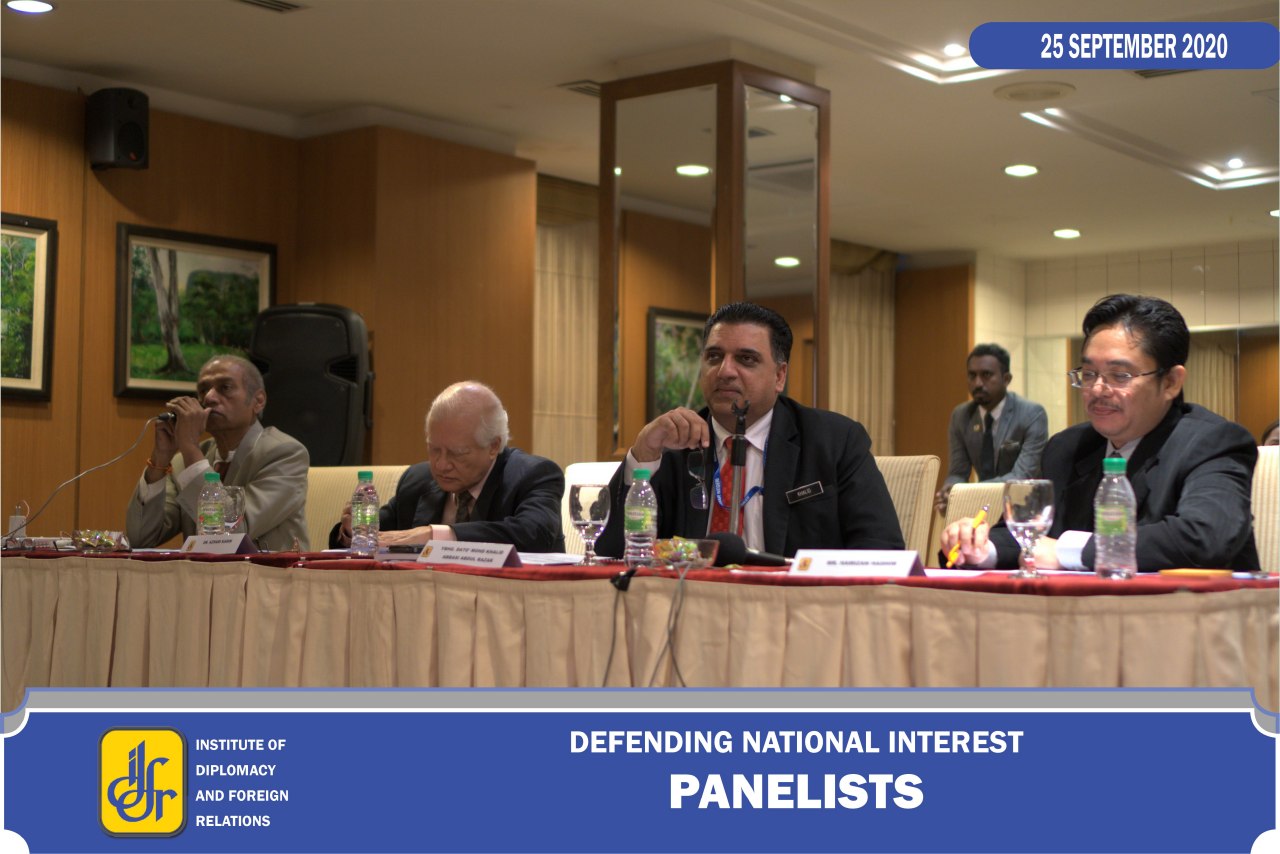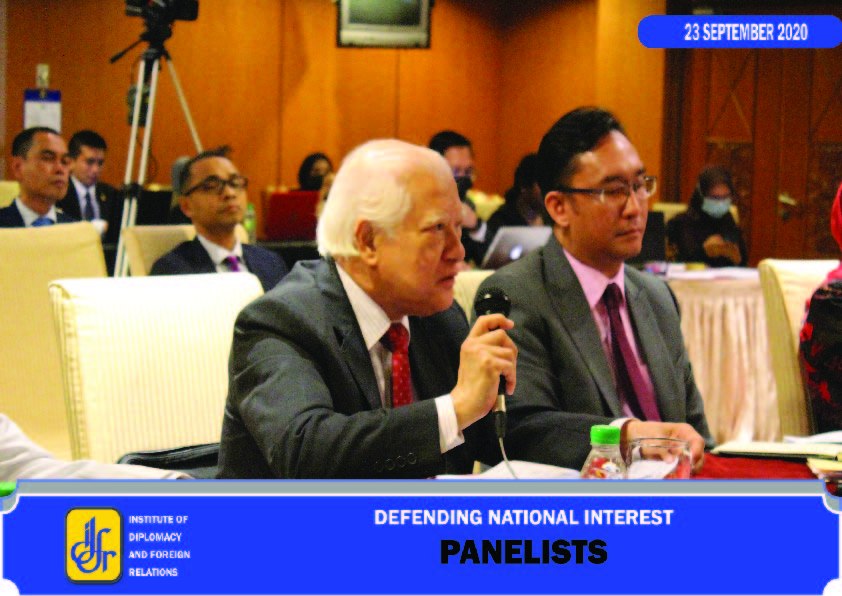 Prepared by:
Johan Arief Jaafar
Competency Enhancement Centre