Economic Diplomacy Series 2/2020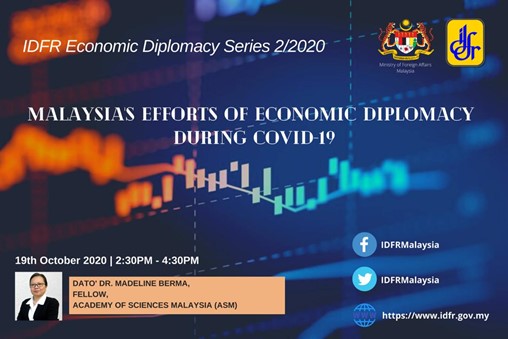 The Economic Diplomacy Series 2/2020 was held on 19 October 2020. The informative session was presented by Dato' Dr. Madeline Berma, Fellow at the Academy of Sciences Malaysia (ASM) on the topic of Malaysia's Efforts of Economic Diplomacy during COVID-19.
As the whole world is currently facing a pandemic, COVID-19 is not only a health crisis – it is also a social and economic crisis that is hitting the poorest people the hardest. Dato' Dr. Madeline's lecture focused on several key points; the correlation between the presence of COVID-19 and the economy, the form of economic diplomacy in the current settings, ASEAN's response to the pandemic, and lessons learned during the pandemic. She also provided data on Malaysia's position due to China's economic decline among other nations and how much of an impact it had on the nation's Gross Domestic Product (GDP). She then further elaborated on the details of its aftermath on employers, employees and companies/ firms alike.
The speaker praised the Malaysian's government's efforts in providing assistance to the public who are undeniably struggling with the sudden loss of income due to the enforced lockdown in flattening the COVID-19 curve. The speaker also spoke about ASEAN's response to COVID-19, which includes the measures taken by participating ASEAN members to curb the COVID-19 together as a regional organisation.
The session was held via Google Meet and participated by representatives from various ministries, foreign missions, universities, think tanks and financial institutions as well as students from IDFR's Economic Diplomacy Workshop programme.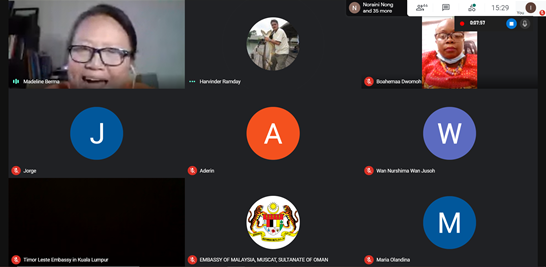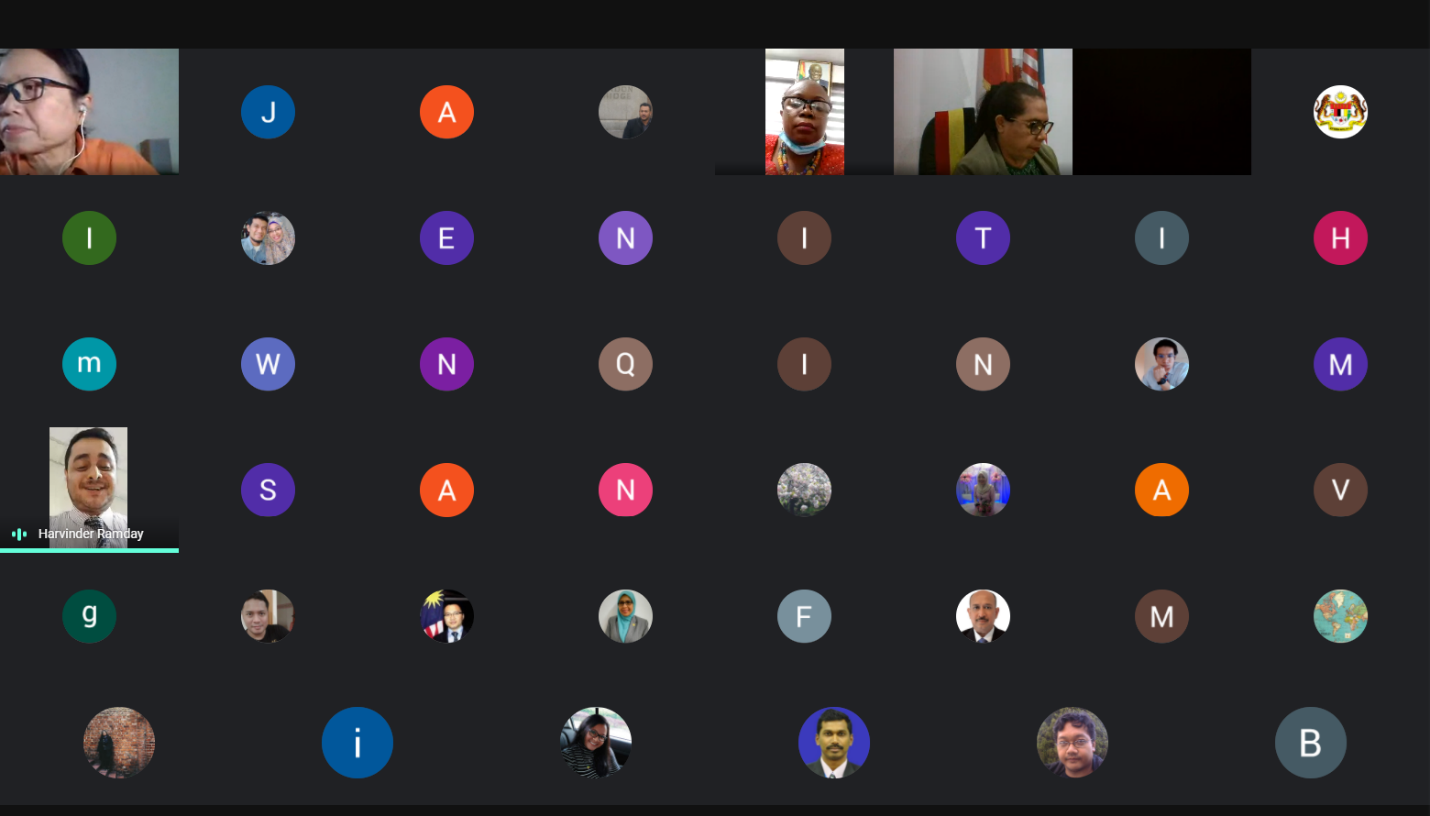 Prepared by:
Centre for Political Studies and Economic Diplomacy