D-8 Economic Diplomacy Online Training Workshop
The D-8 Economic Diplomacy Online Training Workshop took place from 8 to 10 December 2020. It was the first collaboration between IDFR and the D-8 Organisation which is based in Turkey. The workshop was officiated by Dato' Mohd Zamruni Khalid, Director General of IDFR, and Dato' Ku Jaafar Ku Shaari, Secretary General of the D-8 Organisation. The main goal of the programme is to develop skills and expertise of the participants as well as to enhance their knowledge in the area of Economic Diplomacy specifically.
Due to the outbreak of the COVID-19 pandemic, the three-day programme was conducted through an online platform which was moderated by the Secretariat from the Centre for Political Studies and Economic Diplomacy, IDFR. A total of 19 participants from D-8 member states of Iran, Nigeria, Pakistan and Turkey participated in the workshop.
The topics covered were Economic Diplomacy which was conducted by Prof. Dr. Sufian Jusoh, IDFR's Distinguished Fellow; International Negotiation by Ambassador Dato' Muhammad Noor Yacob, Adjunct Professor, Institute of Malaysia and International Studies and Chairman, APEC Study Centre, Universiti Kebangsaan Malaysia; and lastly, Leadership and Strategic Thinking by Mr. Aznir Abdul Malek, Managing Director, Quantum Solutions Sdn. Bhd.
The workshop received positive feedback and it is hoped that the training workshop could be conducted physically in the future. This would enable participants to participate constructively.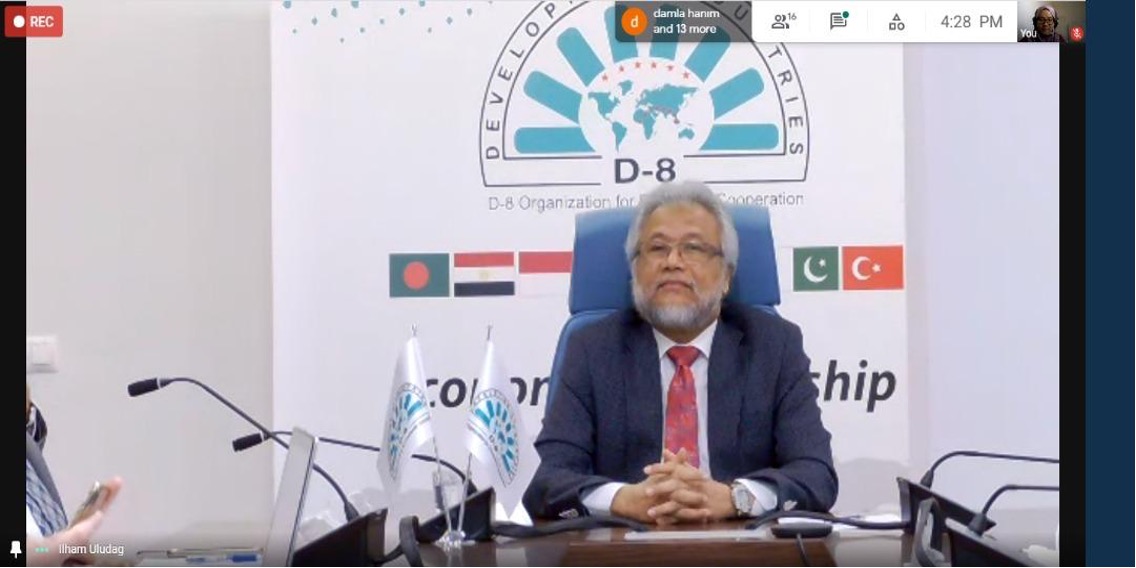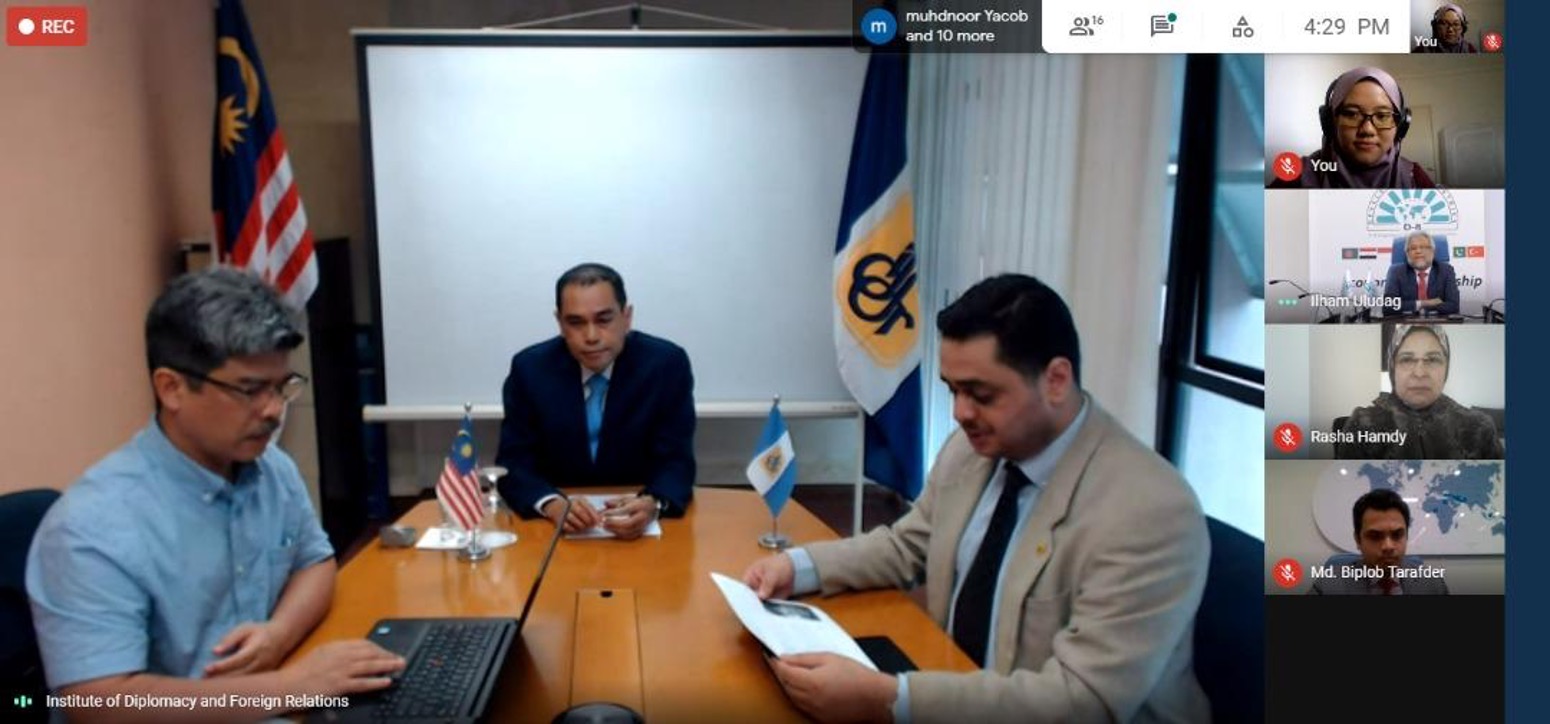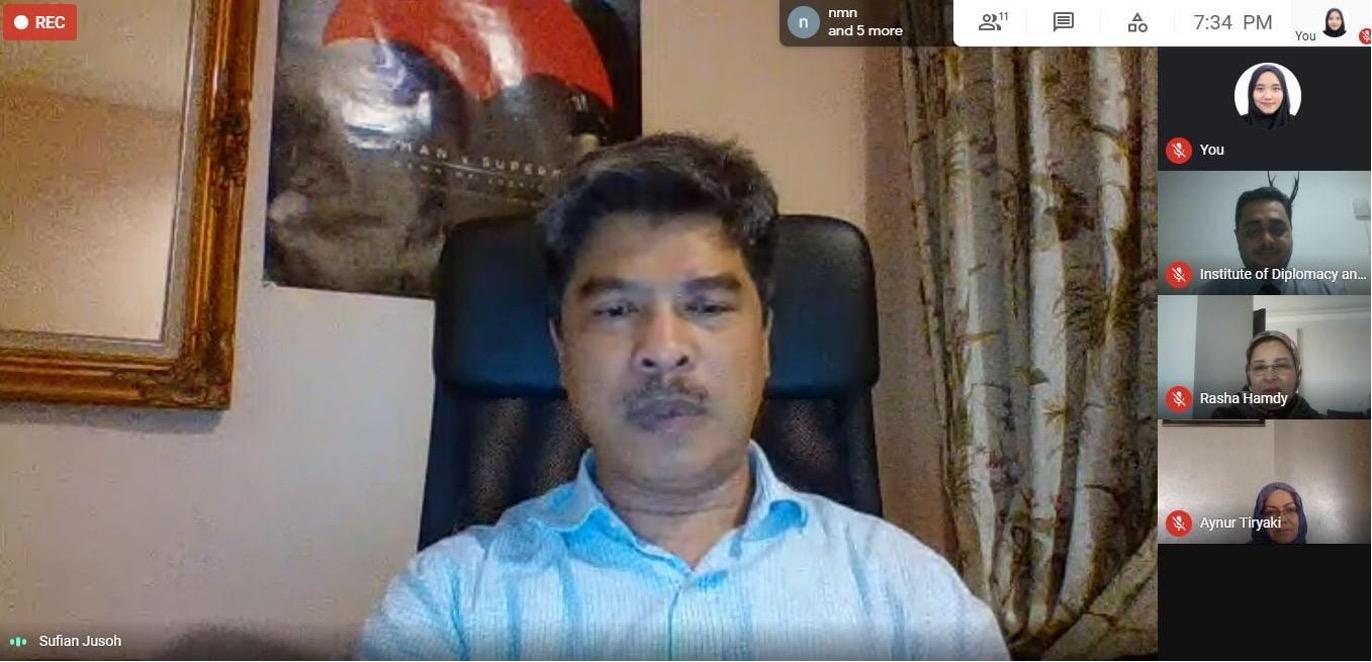 Prepared by:
Centre for Political Studies and Economic Diplomacy