Say It Right: A Course on Pronunciation, 9-11 February 2021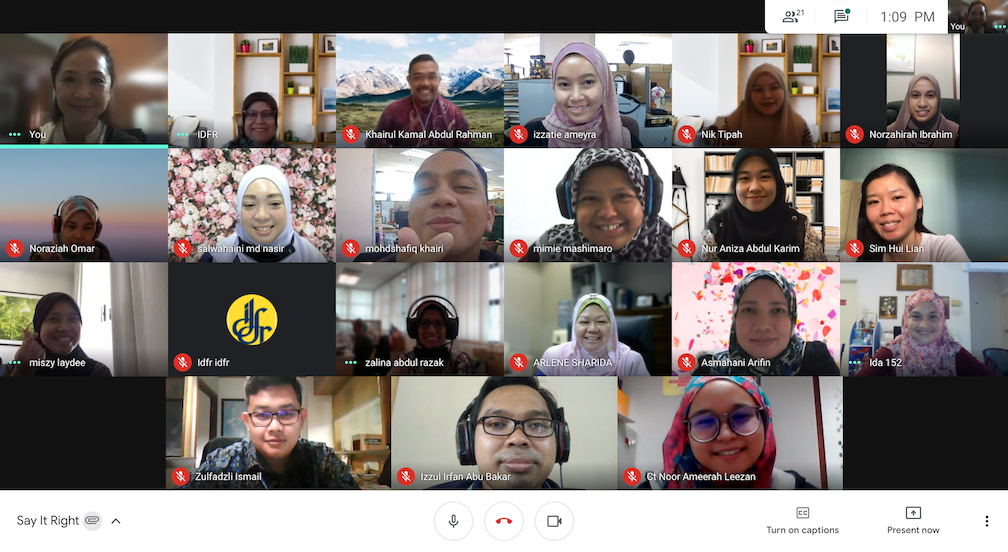 For the first time since the COVID-19 pandemic, the Centre for Languages and Cultural Diplomacy (CLCD), IDFR has taken the initiative to conduct its courses online. The three-day course, spanning four hours per day, aims to aid participants to be intelligible in what they wish to convey in oral communication. The objectives of the course are to raise the participants' awareness of the English Sound System, elements influencing effective speech such as intonation, word and sentence stress and rhythm which then combined, illustrate better communicative skills. Participants will demonstrate confidence through practice as they improve their pronunciation at the end of the course.
The course was attended by nineteen participants from various ministries; among them were from the Ministry of Foreign Affairs, Ministry of Women, Family and Community Development, Ministry of Tourism, Arts and Culture, Malaysian Handicraft Development Corporation and Institute of Diplomacy and Foreign Relations. The course was well-received by the participants as it encouraged them to speak in English intelligibly. It helped them to focus on the problem areas Malaysian speakers of English might encounter in pronouncing certain sounds that are not found in their native language. The interlocutors also evaluated the stress, rhythm and intonation patterns of the English language. The participants were given the opportunity to practice English pronunciation through various online teaching and learning methods to gauge their understanding of the speaking skills. Thus, the course encouraged better communicative competence in speaking English in participants' respective careers.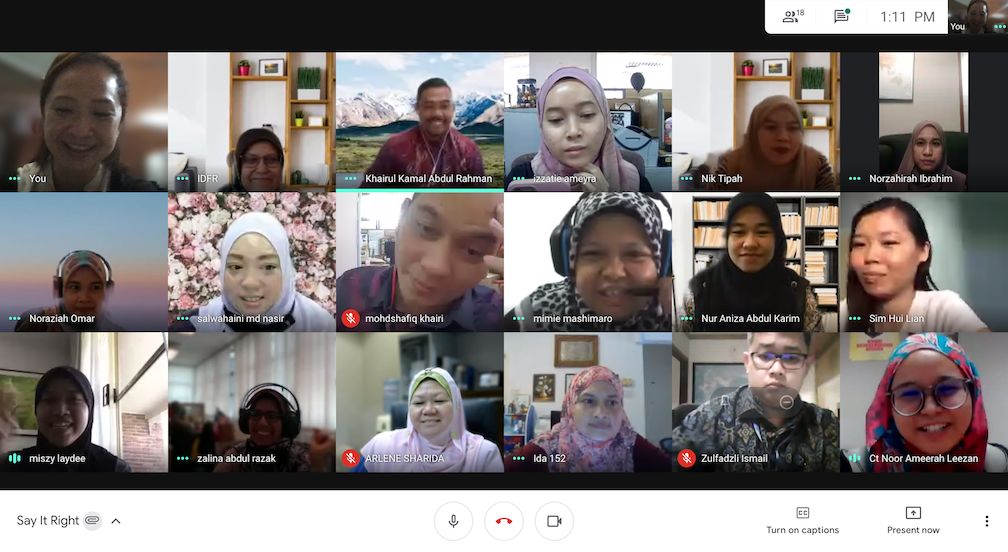 Prepared by:
Centre for Languages and Cultural Diplomacy (CLCD)