Ambassador Lecture Series 1/2021: Brexit & Its Implications for Southeast Asia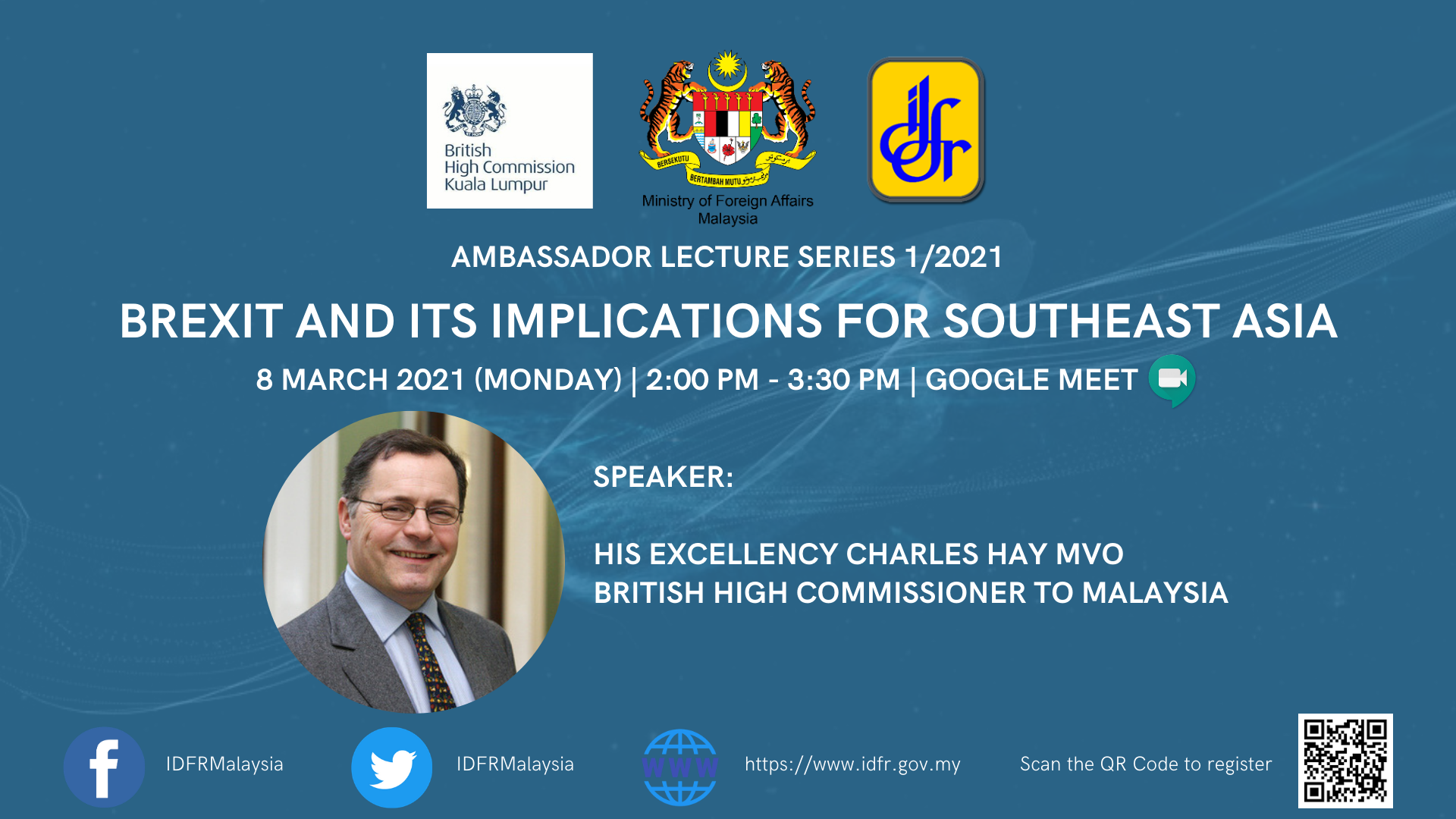 On 8 March 2021, the Institute of Diplomacy and Foreign Relations (IDFR) hosted His Excellency Charles Hay MVO, British High Commissioner to Malaysia for a lecture series titled Brexit & Its Implications for Southeast Asia. The Ambassador Lecture Series (ALS), which is held twice a year, serves as a setting for foreign Heads of Mission in Malaysia to feature their government's perspectives and strategies on current issues, relevant to not only the host country but regionally as well. The programme, which was conducted online via Google Meet, was joined by 50 participants from various embassies and high commissions, as well as officials from relevant ministries, government agencies and universities.
His Excellency Hay began his lecture by highlighting the reasons for UK leaving the regional bloc which included the sentiments that European Union (EU) has become too inward thinking and constant constraints towards UK's trade policies. He further added that the rising debate on the question of sovereignty in the Brexit referendum was cast in terms of power, competence and ultimately freedom to legislate. However, he reassured that the UK sees Brexit as an opportunity to foster new trading relationships as well as to revive older trading partners particularly with Southeast Asian countries, bilaterally and through the Association of Southeast Asian Nations (ASEAN) platform.
Following this, His Excellency Hay mentioned that the UK government has taken steps to cooperate with ASEAN following its bid to become a Dialogue Partner of the regional organisation. As a Dialogue Partner, the UK can enhance practical cooperation on various policy issues with ASEAN. He elaborated that, the countries in ASEAN represents 40 billion pounds of trade with the UK, equivalent to 75% of UK's total trade over the last decade.
Since the Brexit referendum has taken place, the UK government has put forward its plans to seek accession to the Comprehensive and Progressive Agreement for Trans-Pacific Partnership (CPTPP), which Malaysia is part of. Malaysia remains the second biggest trade market with the UK and the UK government is keen to attract Foreign Direct Investment (FDI), from potential investors as most of them are more concerned about the stable legal environment as well as practice of the common law system and not about the Brexit issue.
His Excellency Hay also underscored that Brexit will not reduce and affect the partnership in the education sector with Malaysia. In fact, the UK government has just introduced an educational scheme that will enhance greater relationship between both countries. He further explained that, about 80,000 of Malaysians are currently studying for UK tertiary qualification while 30,000 of Malaysian students are pursuing their higher education in the UK itself. He added that at least half a million of Malaysians were alumni of universities all over the UK.
In conclusion, His Excellency Hay emphasised that the new policies of the government, due to Brexit, will foster initiatives of cooperation and a greater engagement globally in particular with Southeast Asia countries in trade and investments as well as security and defence matters.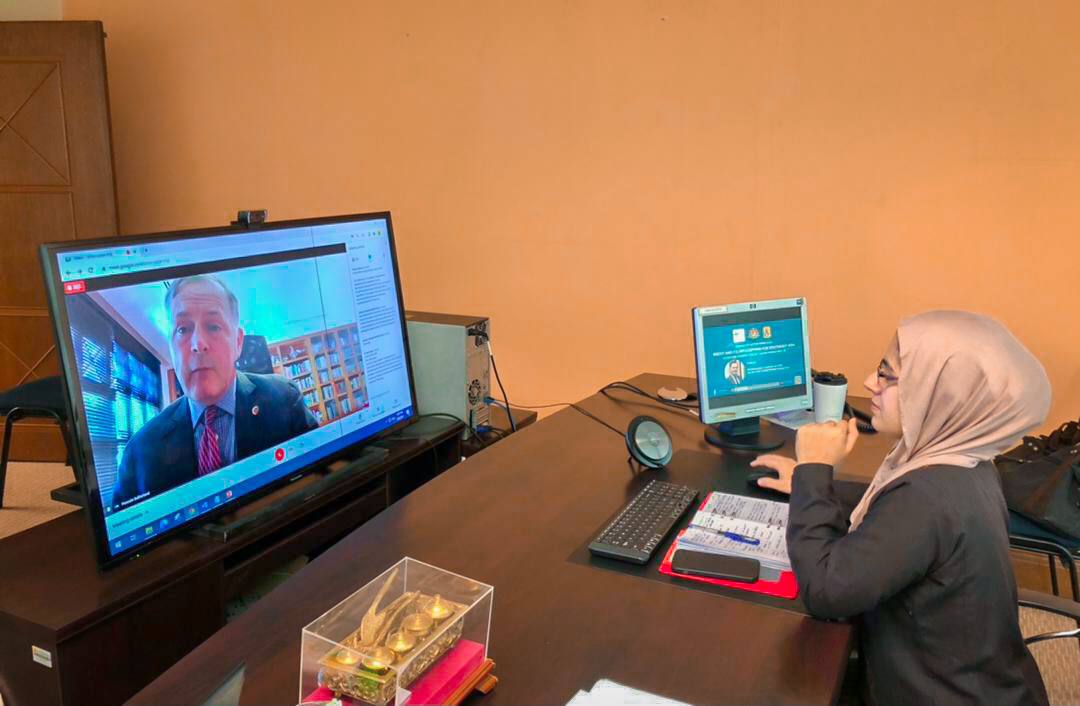 Prepared by:
Centre for Political Studies and Economic Diplomacy