Leadership Course for Mid-Career Diplomats 2021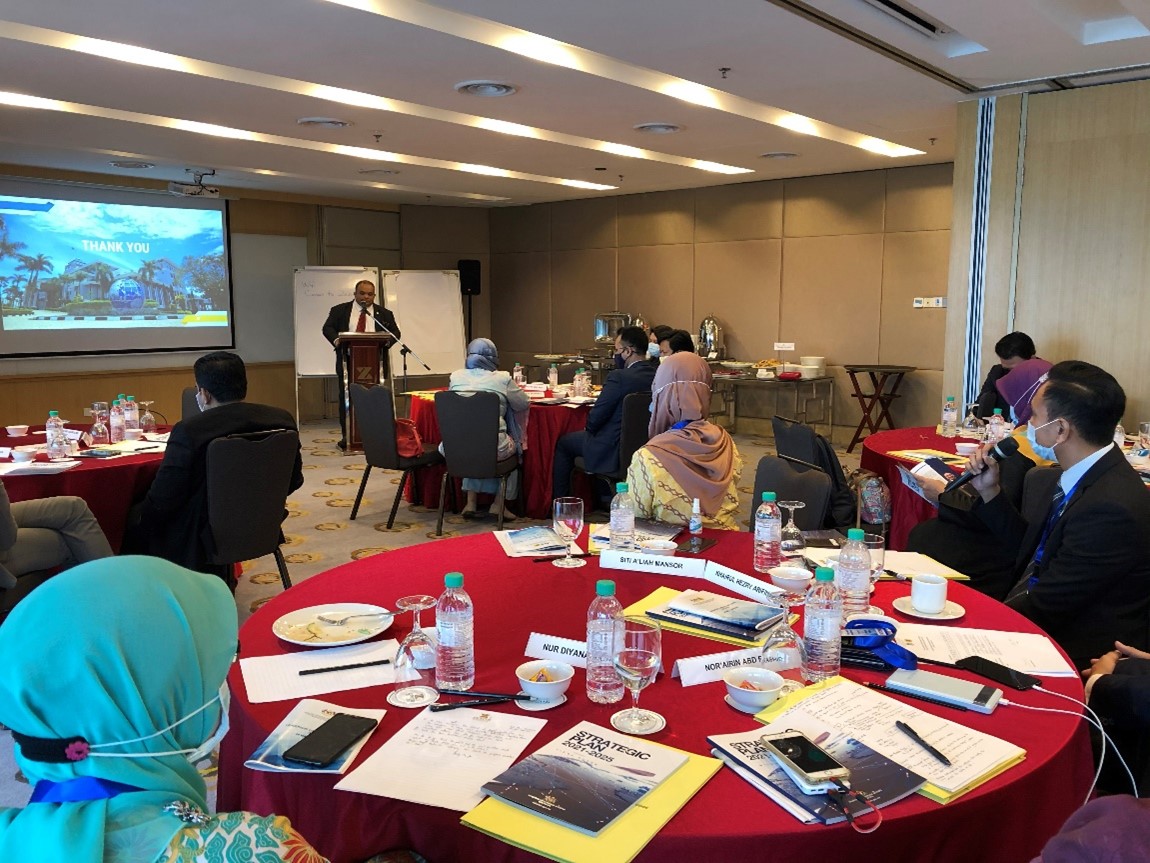 The Centre for Leadership, Negotiation and Public Diplomacy (LNPD), IDFR successfully hosted the Leadership Course for Mid-Career Diplomats from 29 March until 6 April 2021 at Zenith Putrajaya Hotel, Putrajaya. This course was specially designed for officers of Grade 44 until 52 to enhance their understanding on the relevant and latest leadership concepts and improve their leadership skill as Malaysian diplomats. This course was organised to equip the officers with the skills to successfully prepare, undertake, and conclude negotiations in formal and informal settings with the government and non-government actors.
Twenty-one officers of different departments in Wisma Putra attended this course. This course aimed to strengthen the officers' analytical skills so that they will be able to think critically, make informed decisions, and address problems and issues faced at work as mid-career diplomats. Among the modules designated for them were lectures on Malaysia's Foreign Policy and Strategic Plan for Wisma Putra; Digital Diplomacy: A Perspective on Malaysian Foreign Policy; Integrity Enhancement and Ethical Consideration at Work; Introduction to Leadership; Theory and Mechanics of Neuro-Linguistics Programming (NLP) to Improve Leadership and Relationship; Leadership Meta-Programme; Amazing Leader with Inspiring NLP Communication; The Power Zone of A Leader; Reframing Obstacles: Circle of Excellence, Swish, Perceptual Position, New Behaviour Generator; Managing Stress at Work; Understanding and Resolving Conflict; Building a Harmony Sanctuary; Group Dynamics; The Principle and Process of Negotiations; Negotiating Mindset and Managing Emotions; Negotiation Strategies and Tactics; The Power of Framing and Reframing in Negotiation; Negotiation Patterns: Proven Approaches; Role of a Spouse and Personal Grooming; Hosting Skills, Networking and Advocacy; as well as Fine Dining, Reception and Official Entertaining.
YBhg. Datin Sharifah Ikhlas Syed Ismail from the Ministry of Education Malaysia was invited to share her vast experience as a diplomat wife to host a formal dining and official entertaining in the Fine Dining, Reception and Official Entertaining slot. YBhg. Datin Sri Izdina Izaidin was also invited to share on Role of a Spouse and Personal Grooming and Hosting Skills, Networking and Advocacy slots. The officers were joined by their spouses during these three slots.
Throughout the seven days course, IDFR believes that the course has cover the essentials of leadership and negotiation that will help the officers to build on their core competencies in those areas. YBhg. Dato' Mohd Zamruni Khalid, the Director General of IDFR delivered his closing remarks and presented the certificates to the participants during the closing ceremony on the last day of the course.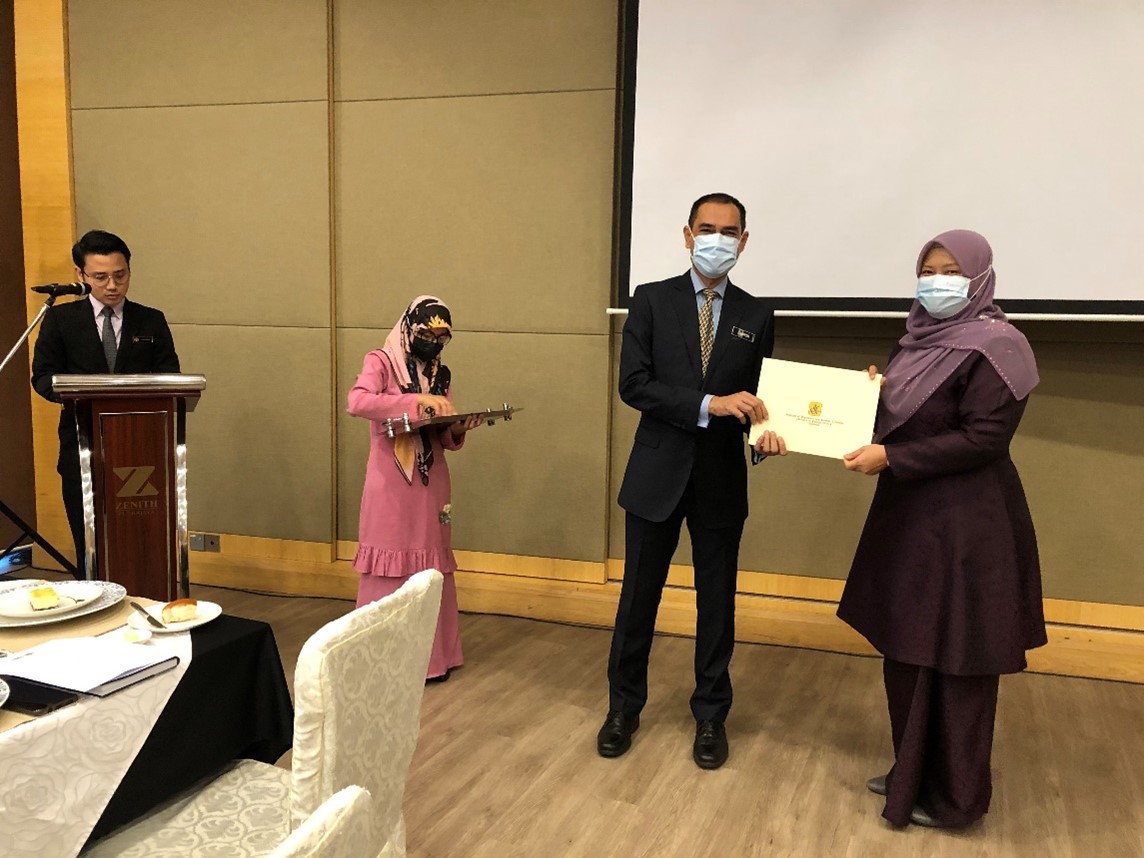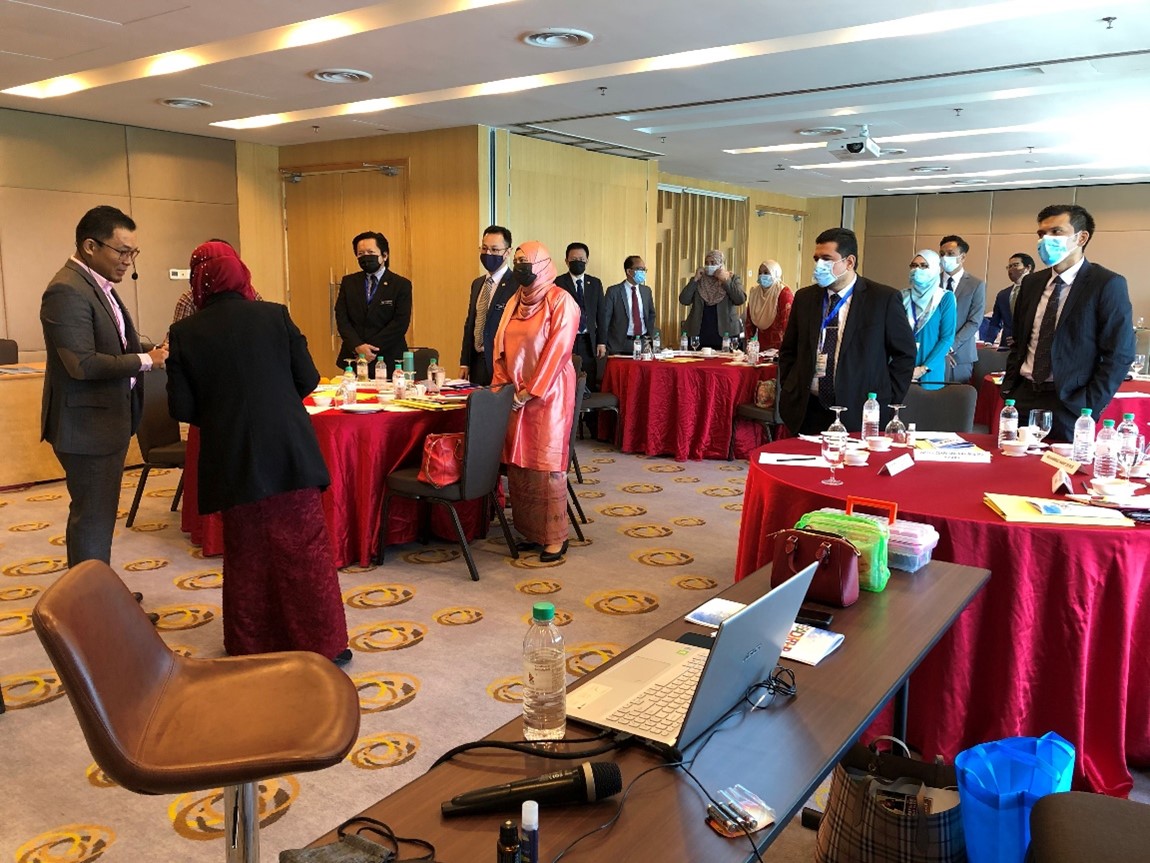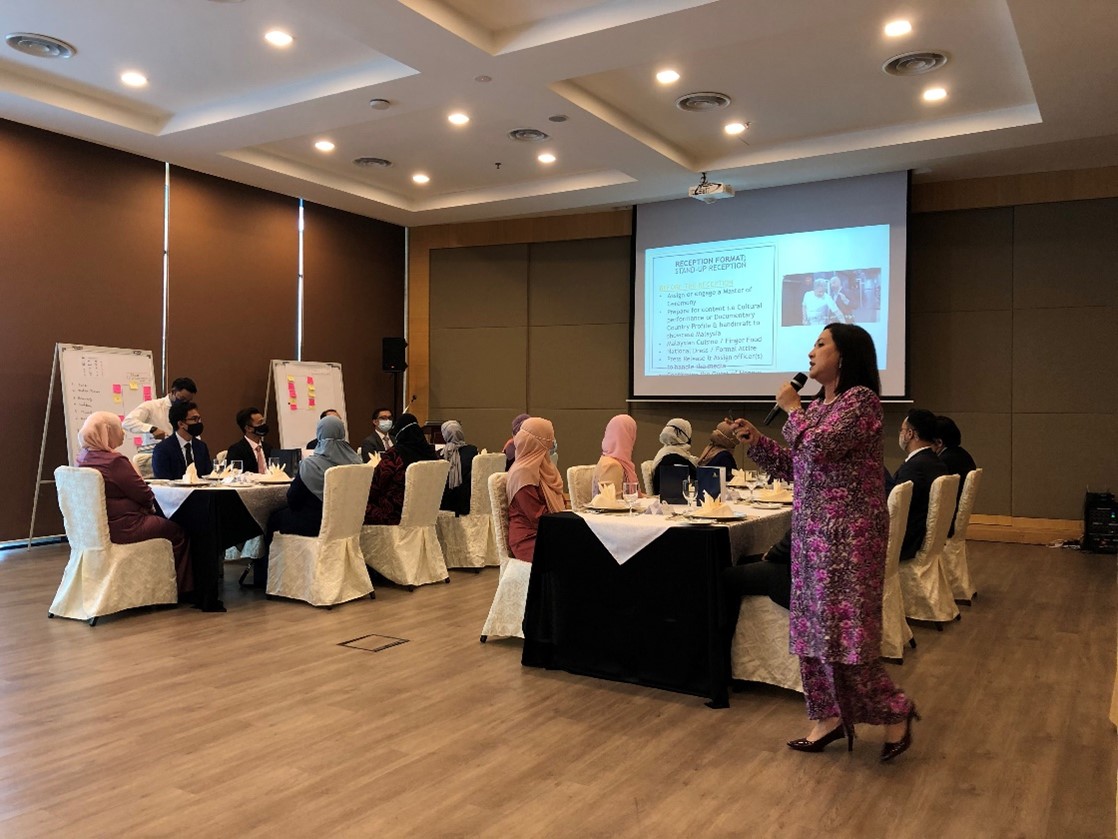 Prepared by:
Centre for Leadership, Negotiation and Public Diplomacy (LNPD)