A Sharing Session with Diplomats: Things to Know Before You Go Abroad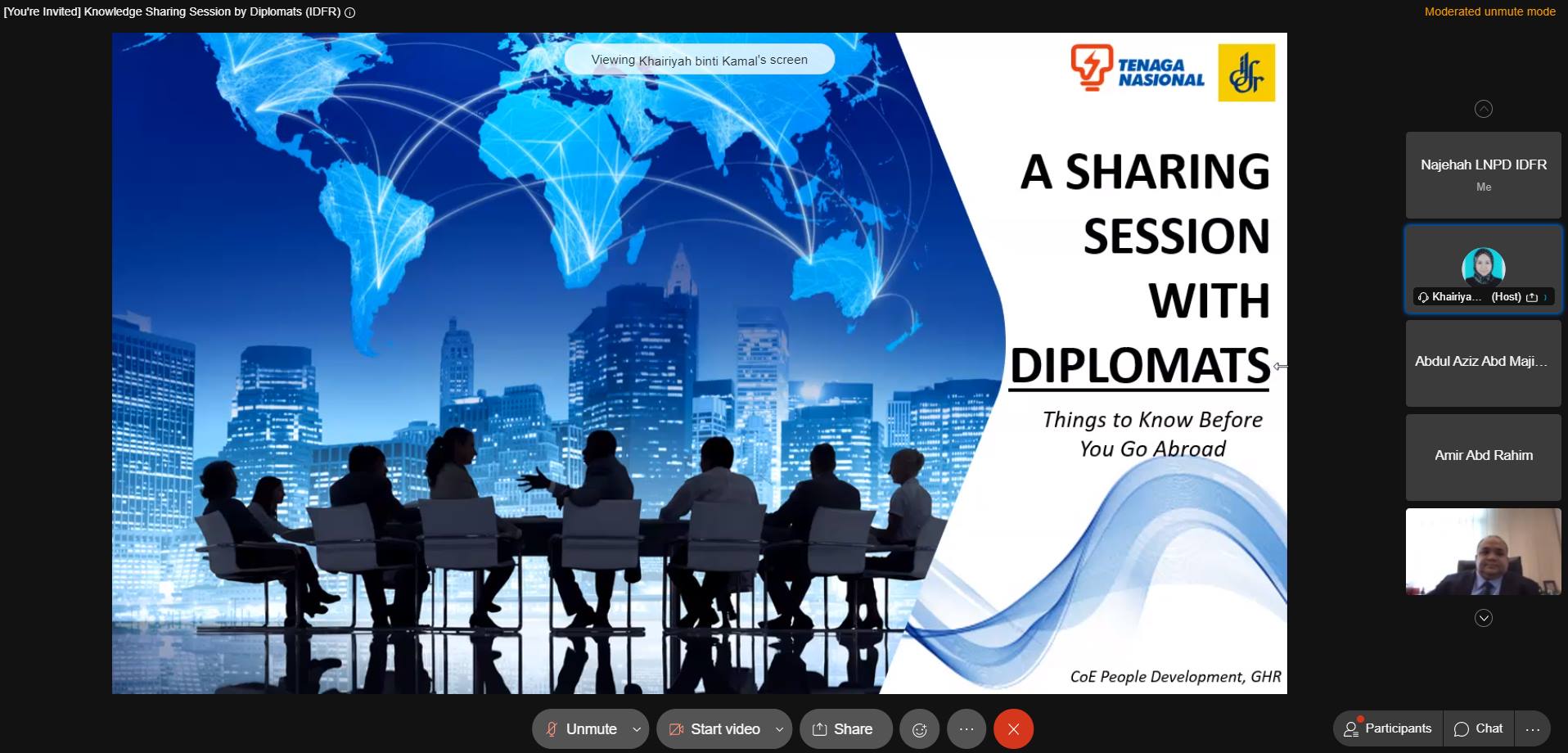 The Centre for Leadership, Negotiation and Public Diplomacy (LNPD) in collaboration with the People Development Centre, Group Human Resource, Tenaga Nasional Berhad (TNB) has successfully conducted a half-day programme titled A Sharing Session with Diplomats: Things to Know Before You Go Abroad on 22 June 2021 via CISCO Webex online platform.
Fifteen participants from the out-going TNB management and senior officers for global assignments in various countries such as to Saudi Arabia, Pakistan and Turkey participated in this programme. YM Raja Saifful Ridzuwan Raja Kamaruddin, Deputy Director General of Department of Policy Planning and Coordination, Ministry of Foreign Affairs Malaysia, and Mr. Hamizan Hashim, Director of LNPD have delivered their thoughtful presentations.
YM Raja Saifful Ridzuwan presented on Overview of Malaysia Foreign Policy which covers on our national aspirations to the global community, our national focus and interests with neighboring countries in ASEAN and wider interrelation aspects with the United States, European Union and China, as well as experiences dealing in trade and economic cooperation. Mr. Hamizan on the other hand shared on his wide experiences in external assignments and interactively engaged with the out-going participants on preparations and expectations to be made in their foreign assignments.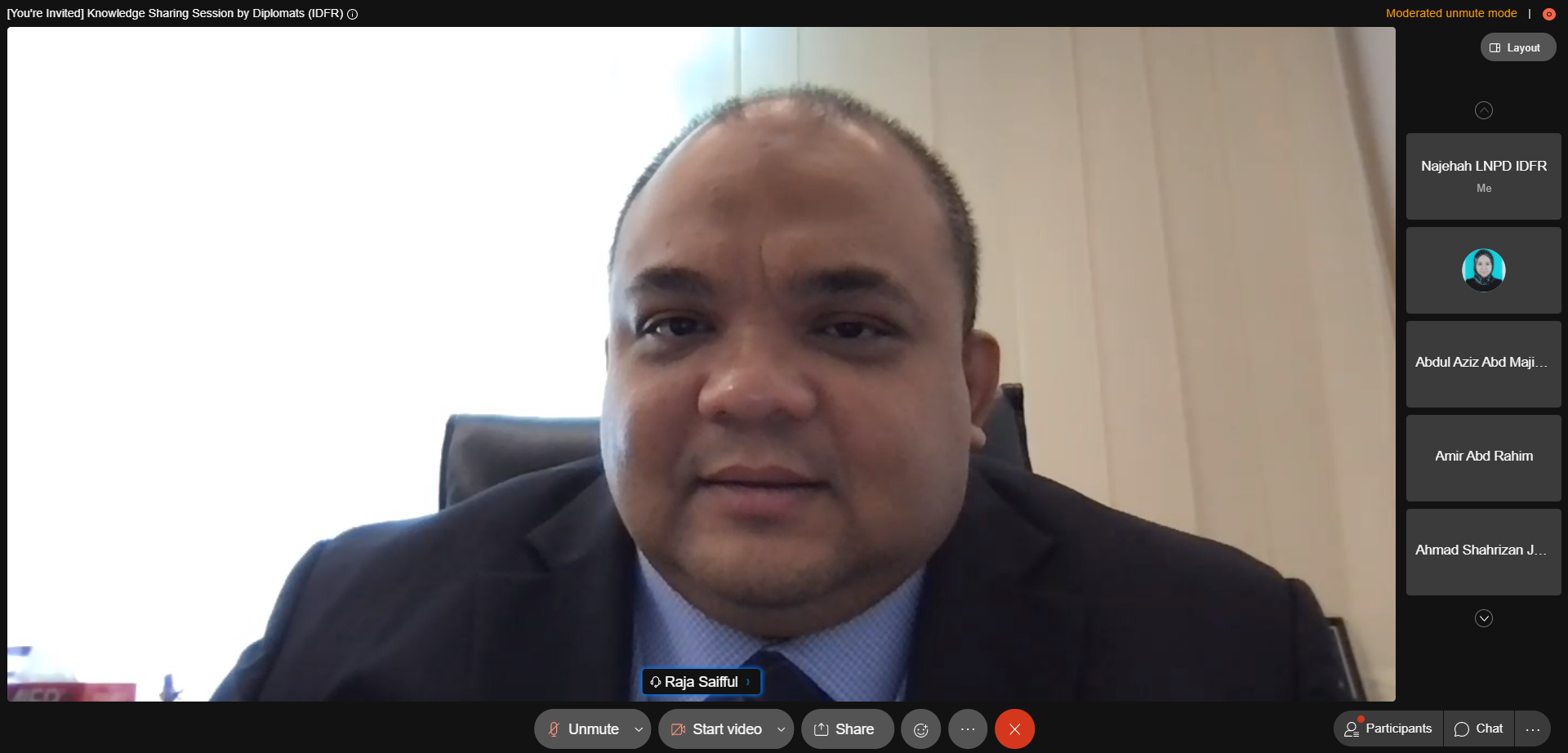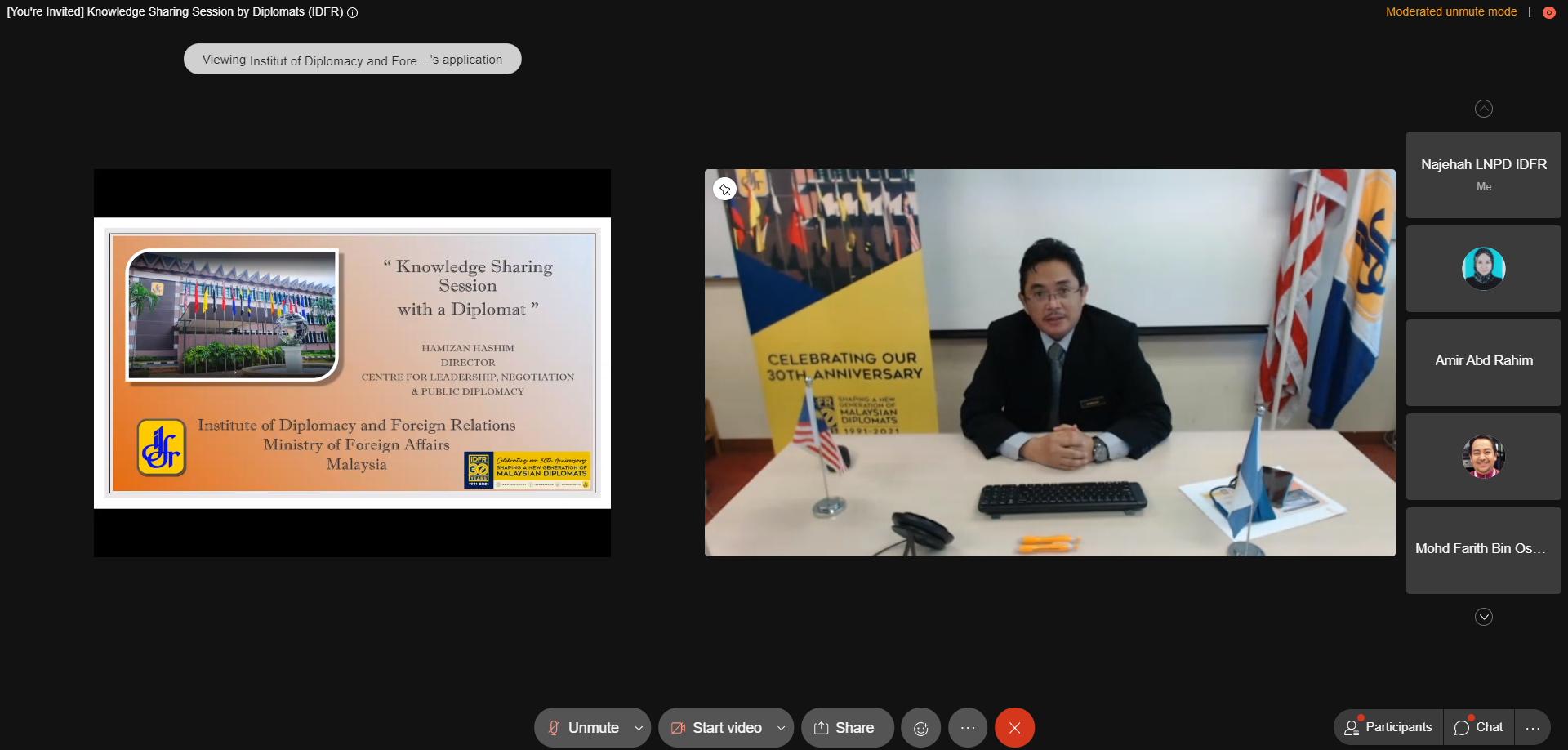 Prepared by:
Centre for Leadership, Negotiation and Public Diplomacy (LNPD)