Virtual Book Launch: "Economic Diplomacy for Developing Asia"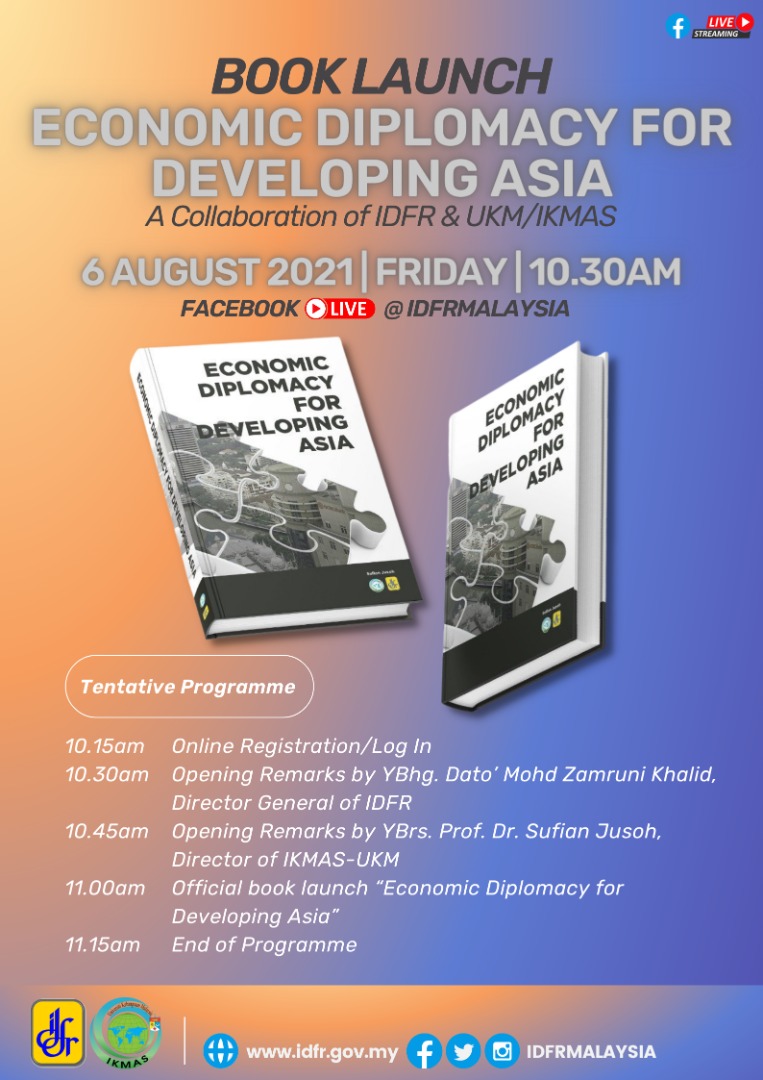 IDFR together with the Institute of Malaysian and International Studies (IKMAS), National University of Malaysia (UKM), successfully held a virtual book launch on 6 August 2021, via IDFR Facebook page. The book titled, Economic Diplomacy for Developing Asia was written by Prof. Dr. Sufian Jusoh, Director of IKMAS, UKM.
The event was officiated by Dato' Mohd Zamruni Khalid, Director General of IDFR and Prof. Dr. Sufian Jusoh. The virtual ceremony was highly elated with the participation of 55 viewers to celebrate the book's release. The book is aimed to bring forth the fundamental knowledge on economic diplomacy as an one of the important components of the national foreign policy and diplomatic practice in general. It's also intended to equip diplomats, especially coming from developing countries with the necessary skills and expertise to pursue national policy objectives in advancing their countries economic interest while enabling them to compete with their counterparts from the more powerful nations in the field of economic diplomacy.
Economic diplomacy plays an important role in restoring economic stability, which is, in addition to political stability, essential for peace and prosperity of one's nation. IDFR would like to express its heartiest gratitude and appreciation to IKMAS-UKM and to all the viewers for making the virtual ceremony a success. We look forward to continuing our close collaboration with IKMAS in the future.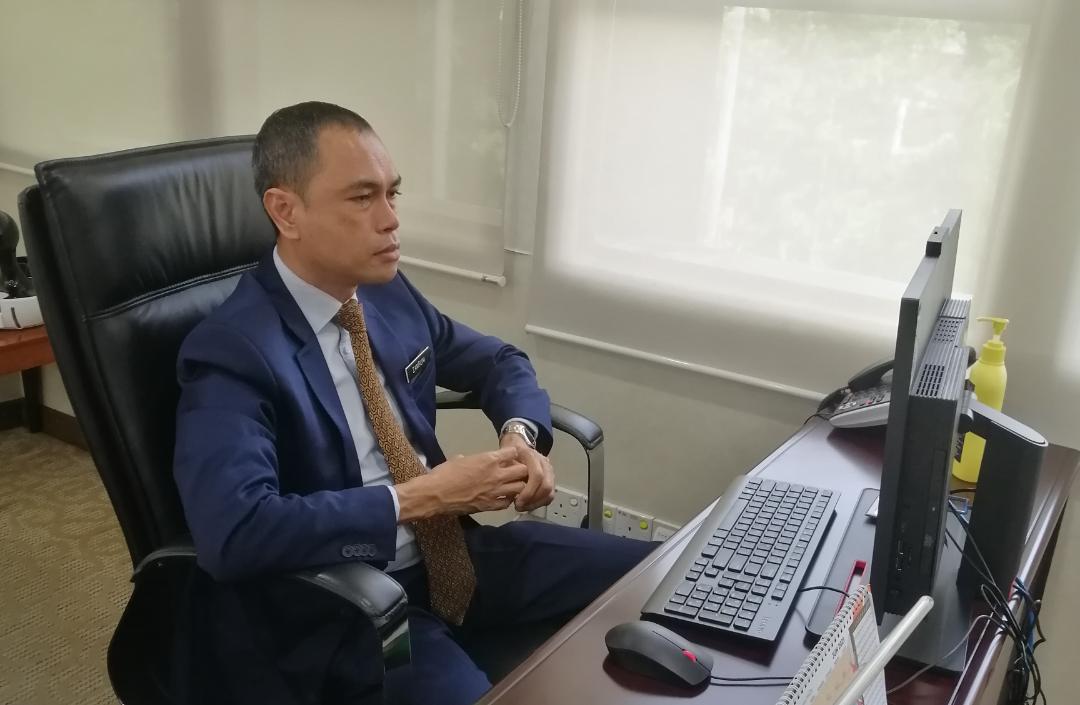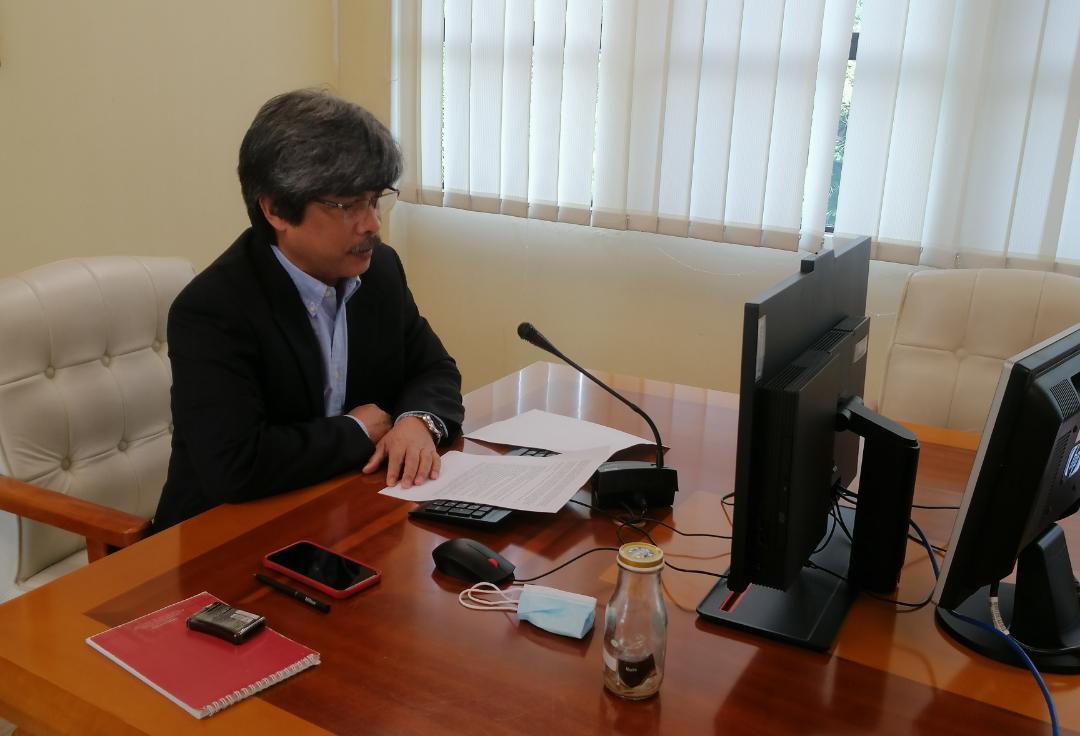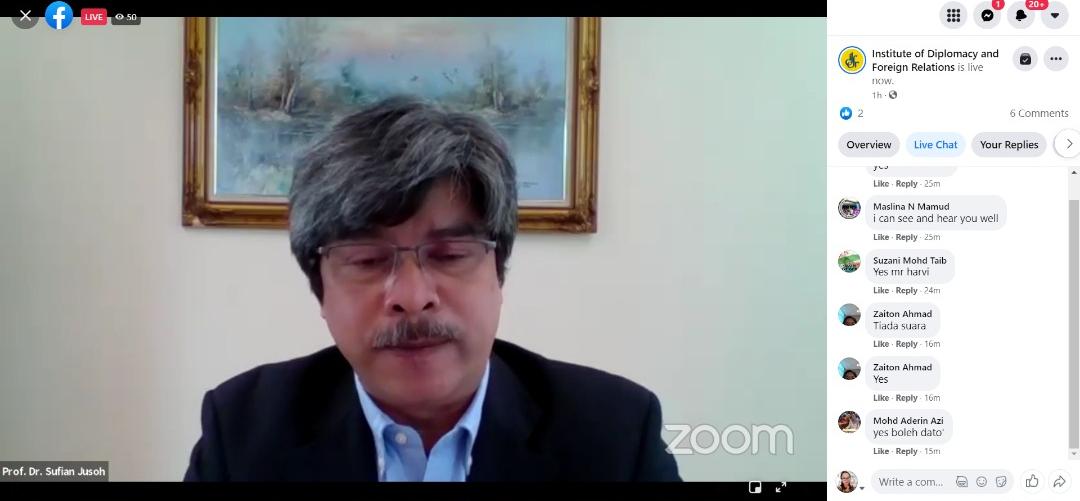 Prepared by:
Centre for Political Studies and Economic Diplomacy (PSED)