English Writing Workshop 2021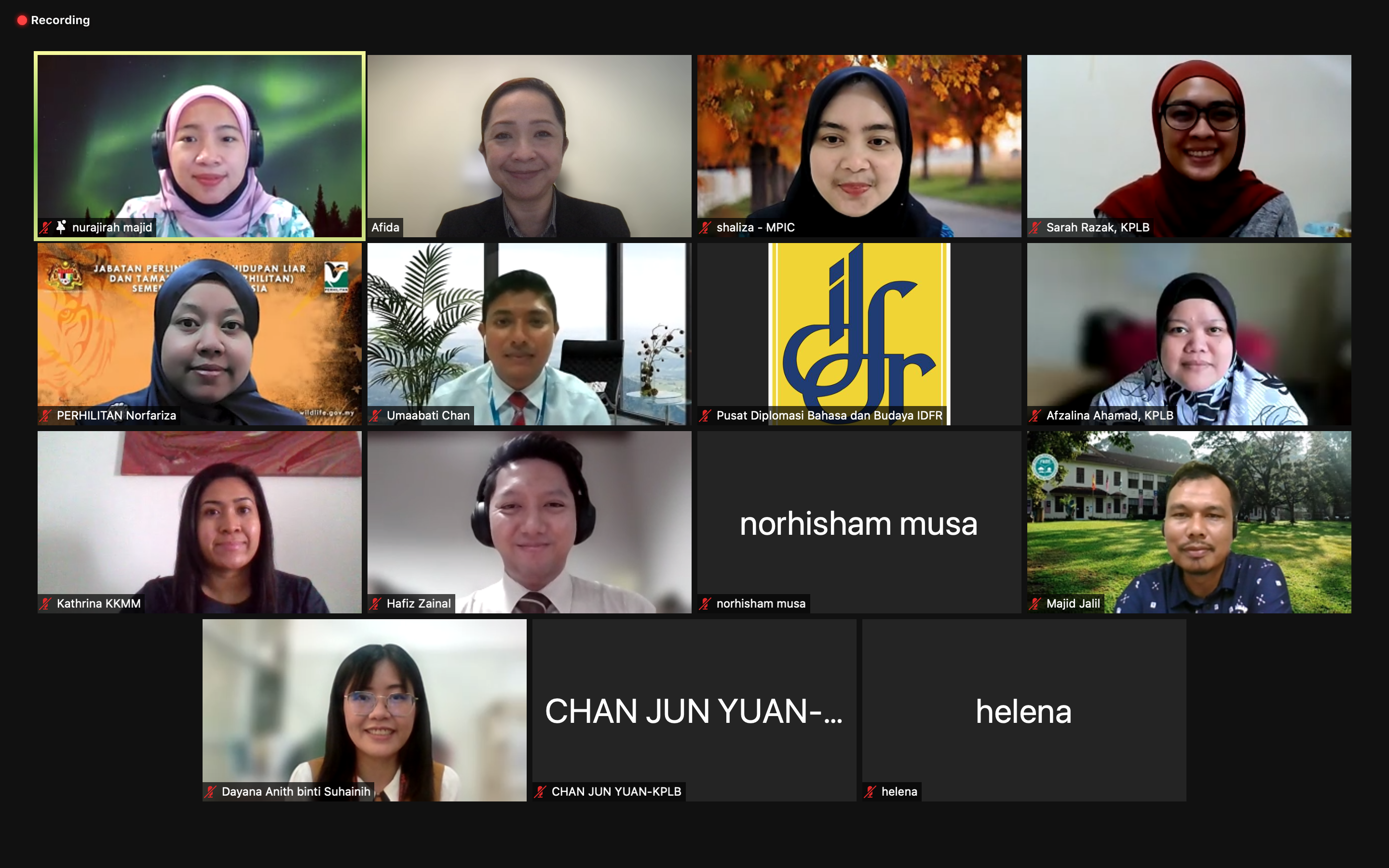 The English Writing Workshop is an in-house course conducted by the Centre of Languages and Cultural Diplomacy, to develop the participants' ability and skills in writing. It also enables them to apply the principles of effective writing as well as enhance their ability to draft, write and edit their own writing comprehensively and accurately. The workshop adopts an integrated teaching and learning methodology through lectures, discussions, practical exercises, and group activities.
Fourteen participants from the Ministry of Foreign Affairs, Forest Research Institute, Ministry of Agriculture and Food Industries, Ministry of Plantation Industries and Commodities, Department of Mineral and Geosciences Malaysia , Department of Wildlife and National Parks Peninsular Malaysia, Ministry of Energy and Natural Resources, Ministry of Rural Development, Ministry of Entrepreneur Development and Cooperatives among others joined the four-day workshop commencing from 25 until 28 October 2021.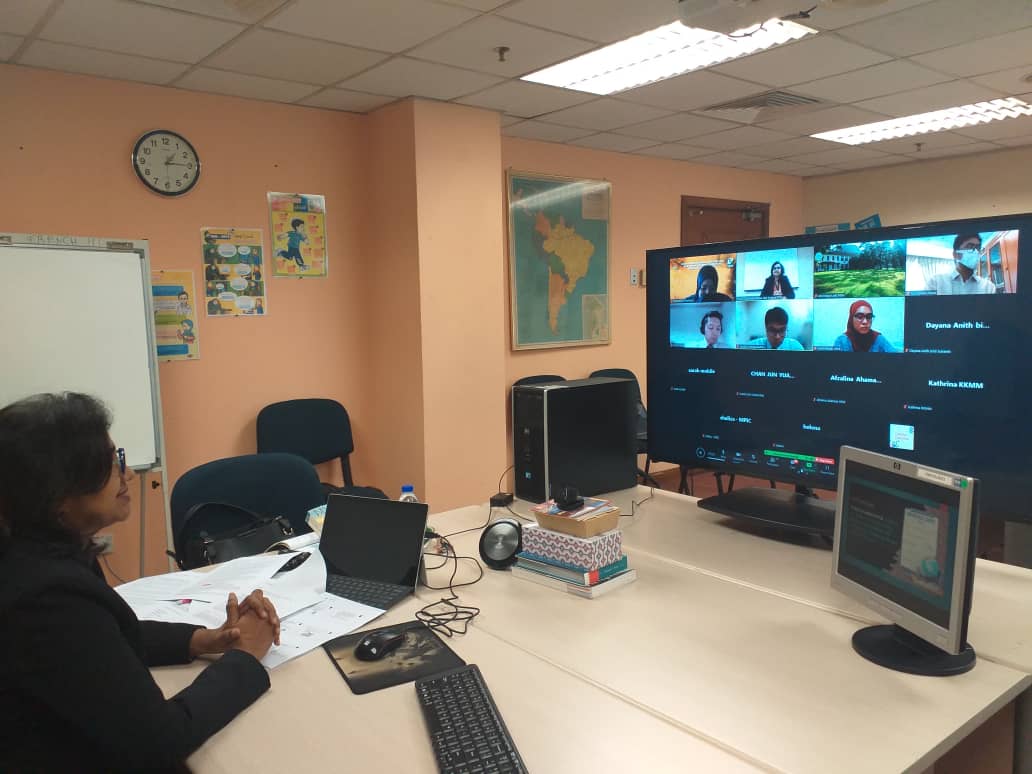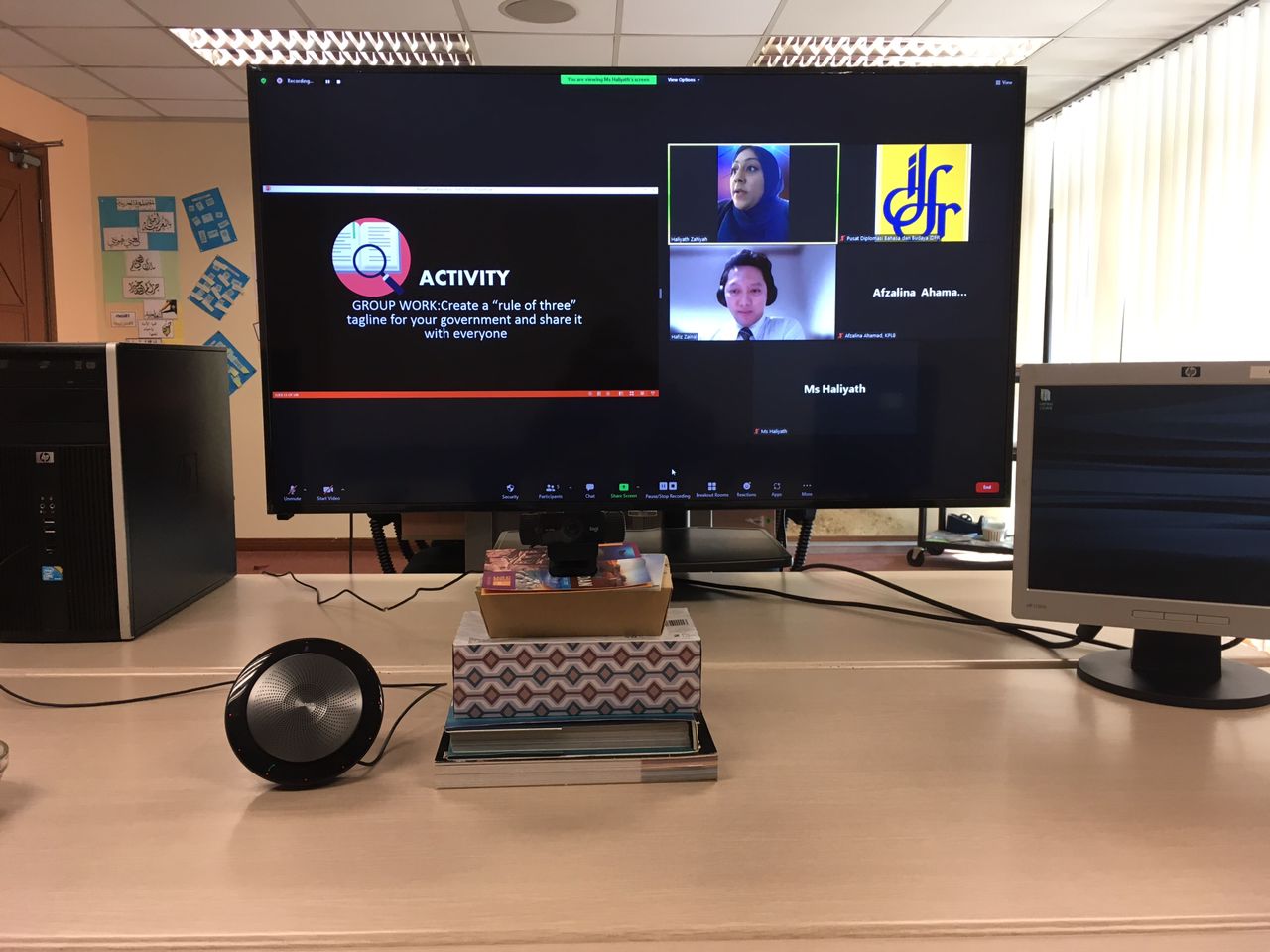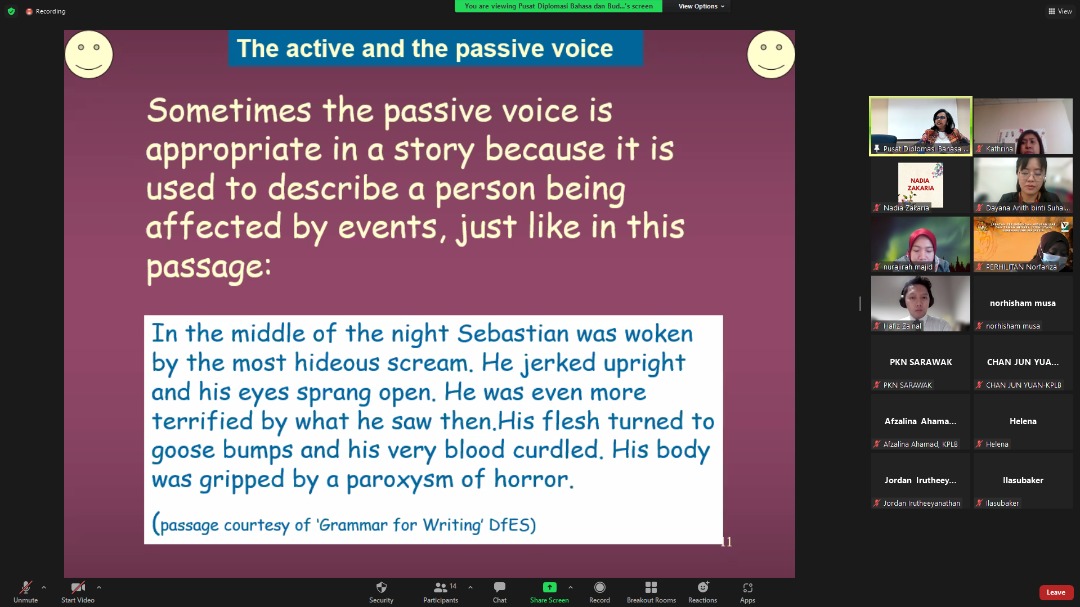 Prepared by:
Centre for Languages and Cultural Diplomacy (CLCD)