Youth Ambassador: Malaysia Future Leaders School (MFLS) Tier 3 2021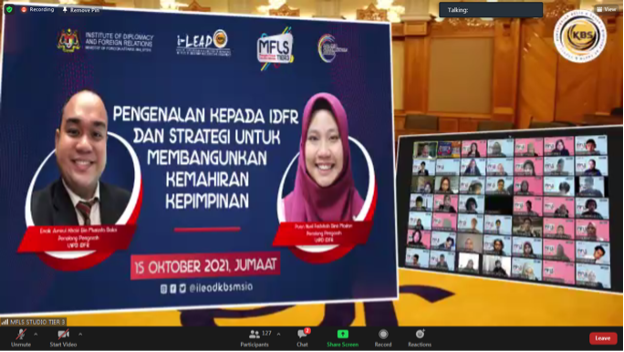 The Centre for Leadership, Negotiation and Public Diplomacy (LNPD), IDFR in collaboration with the Institute of Leadership Excellence and Development (i-LEAD), Ministry of Youth and Sports had successfully organised the Youth Ambassador session for the year 2021. The session was held online on 15 October 2021 and was intended for the best participants for the MFLS programme. The MFLS Tier 3 programme is the second year in a row of the IDFR and i-LEAD collaboration.
The aim of this programme was to produce youths as strategic partners in national development as well as capable of playing a role at the national and global levels, while the Youth Ambassador session was one of the MFLS modules that aimed at providing exposure and knowledge related to international diplomatic relations. The 150 participants who attended the course were the best participants selected for the last phase of the MFLS programme (Tier 3) and were exposed to modules such as Overview of Malaysia's Foreign Policy; Introduction to IDFR; Strategies for Developing Leadership Skills and Malaysia's Public Diplomacy and Social Media. These modules were delivered by IDFR representatives, Mr. Amirul Khairi Mustafa Bakri and Ms. Nuril Fathihah Mazlan, and the officials of the Ministry of Foreign Affairs, Mr. Nazaruddin Jaafar and Mr. Mohammad Hosnie Shahiran Ismail.
IDFR wishes all participants the best of their future endeavours.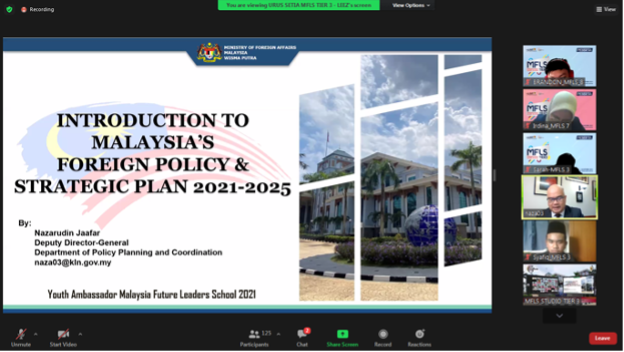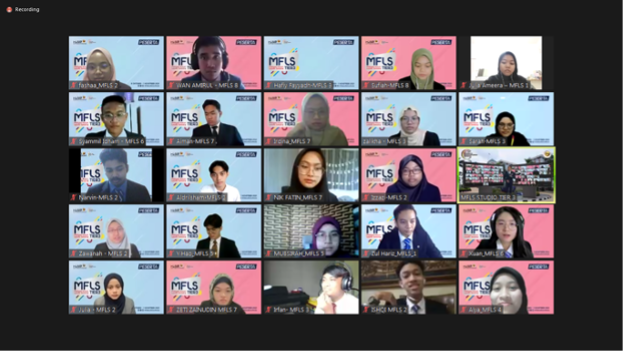 Prepared by:
Centre for Leadership, Negotiation and Public Diplomacy (LNPD)