Young Scholar Diplomacy Attachment Programme 2021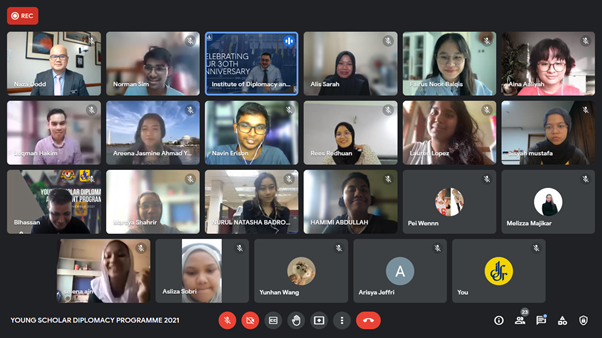 The Institute of Diplomacy and Foreign Relations (IDFR) organised the Young Scholar Diplomacy Attachment Programme from 15 until 17 November 2021 via online.
The participants who are undergraduate students from the Department of International & Strategic Studies, University of Malaya, were given the exposure on the various aspects of theories, practices, and elements of diplomacy as well as roles and functions of Wisma Putra in international relations. This programme is also designed to cultivate the participants' interest and knowledge in Malaysian Foreign Policy and other key areas in international relations. Throughout the three days programme, the participants underwent lectures, briefings, and discussions from officers in Wisma Putra, Malaysian Embassy in Bangkok, Embassy of Russian Federation as well as the EU Delegation in Malaysia, sharing their thoughts and experiences in the world of diplomacy.
This programme began with the introduction to Malaysian Foreign Policy, the key role of Wisma Putra & Public Diplomacy and Multilateral Diplomacy. The participants were exposed to the Economic Diplomacy for Malaysia, and bilateral relations brief by The Embassy of Russian Federation. This brief enlightened the participants' knowledge and their understanding of these two countries and the role of missions in Malaysia.
It was indeed a very beneficial programme for the participants to facilitate the younger generations with appropriate skills and experience sharing in the field of international relations. This programme received positive feedback from the participants, and we would like to congratulate all participants on successfully completed the programme. We hope for more successful collaborations in the future.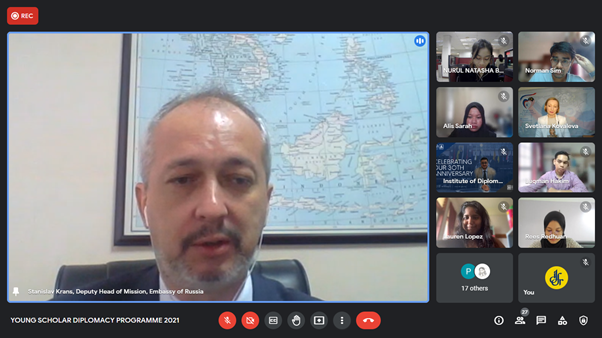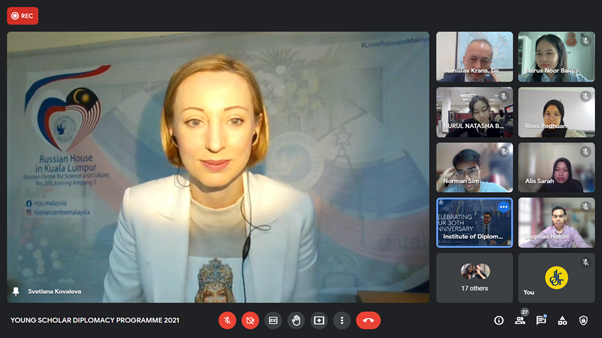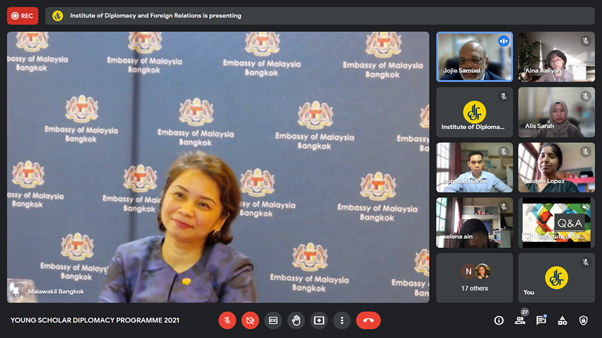 Prepared by:
Centre for Political Studies and Economic Diplomacy (PSED)